Auto safety regulators propose rules requiring automatic braking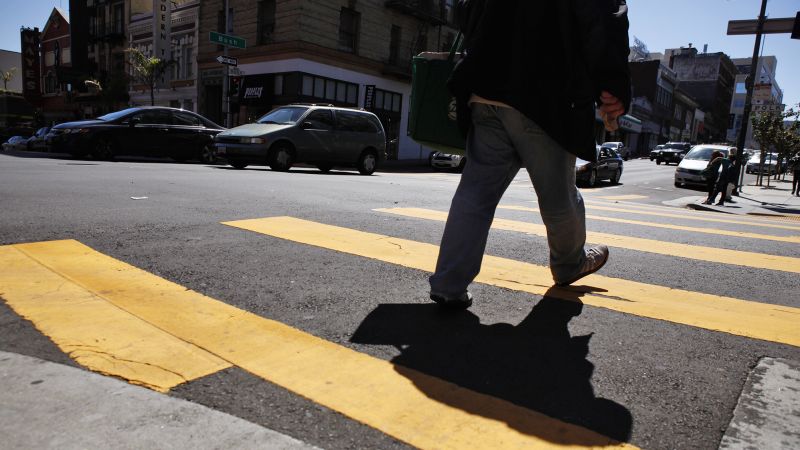 new York
CNN
–

The National Highway Traffic Safety Administration proposed new rules this week that would require new cars to be equipped with automatic emergency braking with pedestrian detection.
Automatic emergency braking, or AEB, is already standard on most passenger vehicles sold in the United States. In 2016, the largest US automakers Voluntarily signed a mutual agreement Inclusion of the technology on all new vehicles by last year. While that goal has not been fully met, the technology was standard on 73% of new vehicles sold in the U.S. last year, according to the Insurance Institute for Highway Safety, an auto safety group funded by the insurance industry.
AEB is mostly used to prevent rear-end collisions, a very common type of crash. Vehicles with AEB use sensors such as radar, sonar, or cameras to detect when a vehicle ahead slows or stops. If the driver fails to respond in time or with sufficient braking force, AEB systems will automatically apply the brakes. While AEB cannot always intervene to prevent a crash, it can, at least, reduce the severity of the impact. Research by the IIHS showed that AEB systems reduced rear-end collisions by nearly 50%.
Pedestrian detection vehicles include sensors or cameras to detect the presence of pedestrians in front of the car. Again, if the driver fails to respond, the system will automatically stop the car. A Recent study by IIHS found that AEB with pedestrian detection. has reduced the risk of pedestrian injury by approximately 30%. The same study found that pedestrian detection systems in vehicles today are ineffective in low-light conditions, at high speeds, or when the vehicle is turning – so, significant improvements are still needed.
The proposed rule would require improvements to most systems that are available today, including preventing crashes at 50 mph, or 62 mph with some braking by the driver. And pedestrian detection systems will need to be effective in low light as well.
NHTSA estimates that, if the new rules are finalized, they could prevent about 360 deaths and 24,000 injuries annually. An estimated 43,000 people in the United States were killed in traffic accidents last year. The Proposed rule Public, industry and private groups will now be made available for comment.