Bill Gates drives EV auto rickshaw India Anand Mahindra invites Gates Sachin Tendulkar for EV drag race WATCH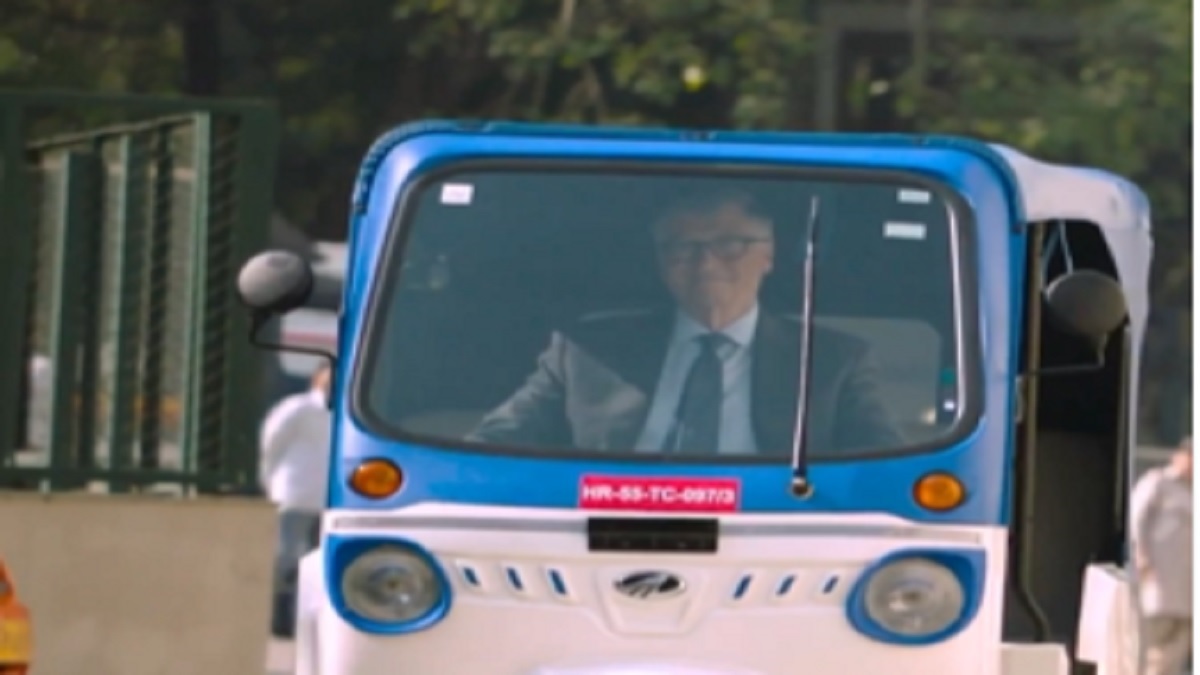 Microsoft co-founder Bill Gates recently tried his hand at an electric 3-wheeler auto rickshaw, a video of which has gone viral on social media.
The billionaire was spotted driving an e-auto rickshaw during his recent visit to India.
Sharing the post on Instagram, Bill Gates wrote, "India's passion for innovation never ceases to amaze. I drove an electric rickshaw, capable of traveling up to 131km (about 81 miles) and carrying 4 people. It is inspiring to see companies like Mahindra contributing to the decarbonisation of the transport industry."
The captions on the video read, "What has three wheels, zero emissions and no noise? It's called the Mahindra Trio."
"We need to reinvent the way we do everything from agriculture to transportation to get on the road to a zero-carbon emissions world," the post said.
Reacting to this post, Mahindra Group Chairman Anand Mahindra said that he was very happy that Bill Gates had time to test the e-vehicle. He also told Gates that he wants to have an EV drag race with him and Sachin Tendulkar.
"Chalti ka naam Bill Gates ki gadi," So glad you had time to check out the Treo @BillGates. Now on the agenda for your next trip should be a 3-wheeler EV drag race between you, @sachin_rt and me…," Anand Mahindra said in a Twitter post.
Also read this | NHAI likely to increase toll tax across India from next month – details
Also Read | 'Delhi Mein Daru Pay Bun Nahi Then Why Pay Bike Taxi?' Ask thousands of Ola, Rapido, Uber bike taxi drivers
Latest business news