BMW hit & run case: 21-year-old accused arrested from Rajasthan | DETAILS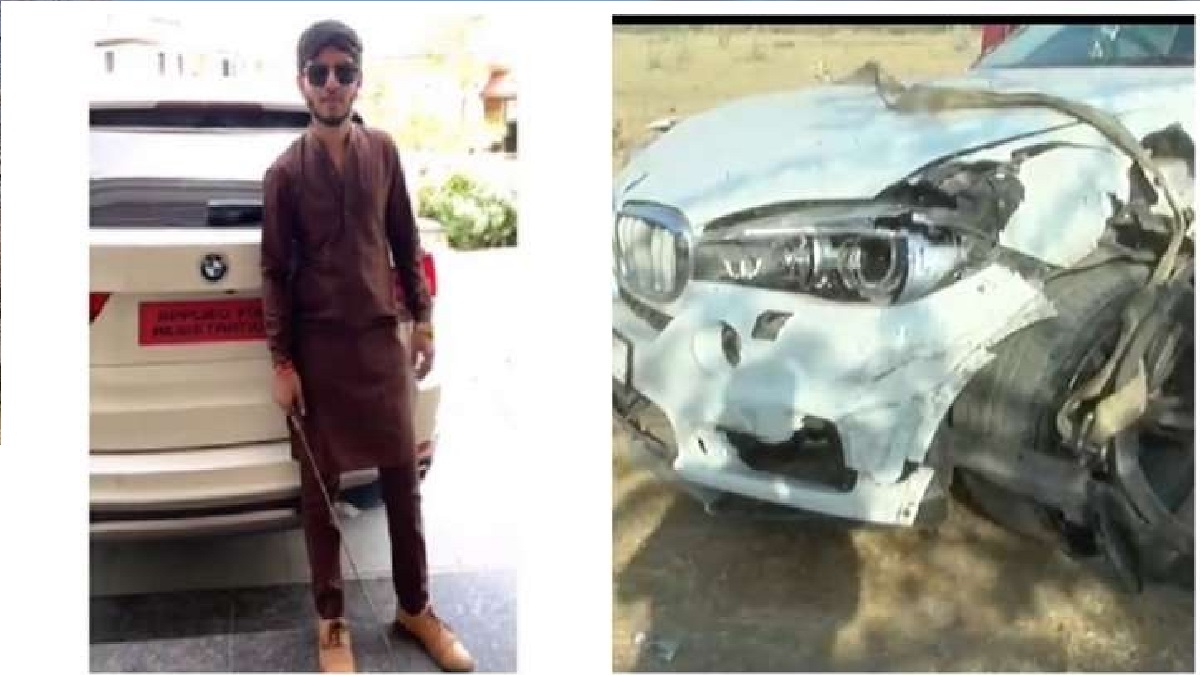 BMW Hit and Run Case: The Gujarat Crime Branch has arrested 21-year-old Satyam Sharma, an accused in a hit-and-run case from Rajasthan's Dungarpur on Saturday, an official said on Monday. A couple was injured after a speeding BMW collided in Ahmedabad's Sola district on Thursday. After the accident, the accused left his BMW car on the spot and escaped.
Earlier, the police started an investigation in which it was revealed that the vehicle was being driven by Satyam Sharma, son of famous builder Krishna Sharma. Investigation revealed a bottle of liquor in the glove compartment of the car. The incident took place near CIMS Hospital in Sola, Ahmedabad.
Police said that the victim Amit Sindhav and his wife were out for a walk on Wednesday night when a speeding car coming from the railway hit them on the bridge. Sindhav, a resident of Sola, and his wife sustained serious injuries on their legs. Sharma left his car in an open plot behind the Vidyapith as passers-by chased him. According to the police, a case has been registered.
Apart from BMW, Sharma owns several posh cars
It may be mentioned that Sharma owns many posh cars apart from BMW and he drives the cars very fast. It is clear from his Instagram videos that Satyam is a habitual criminal. Sometimes they do stunts by driving a very fast car and sitting on the bonnet of the car. In another video, a person was seen loading a gun from the trunk.
According to the police, both the videos have been recovered and a case will be registered against him. When the police reached the house of the builder, the entire family had locked the house and fled somewhere. During the investigation, police found a liquor bottle and glass, later took the car to Sola police station.
Also Read | Morbi Bridge Collapse Case: Gujarat High Court Asks Oreva Group to Pay Rs 10 Lakh Compensation Details
Also Read | Earthquake: Magnitude 3.8 and 3.3 earthquakes jolt Gujarat's Kutch, Amreli