Bucks' Giannis Antetokounmpo intentionally misses shot to grab extra rebound for triple-double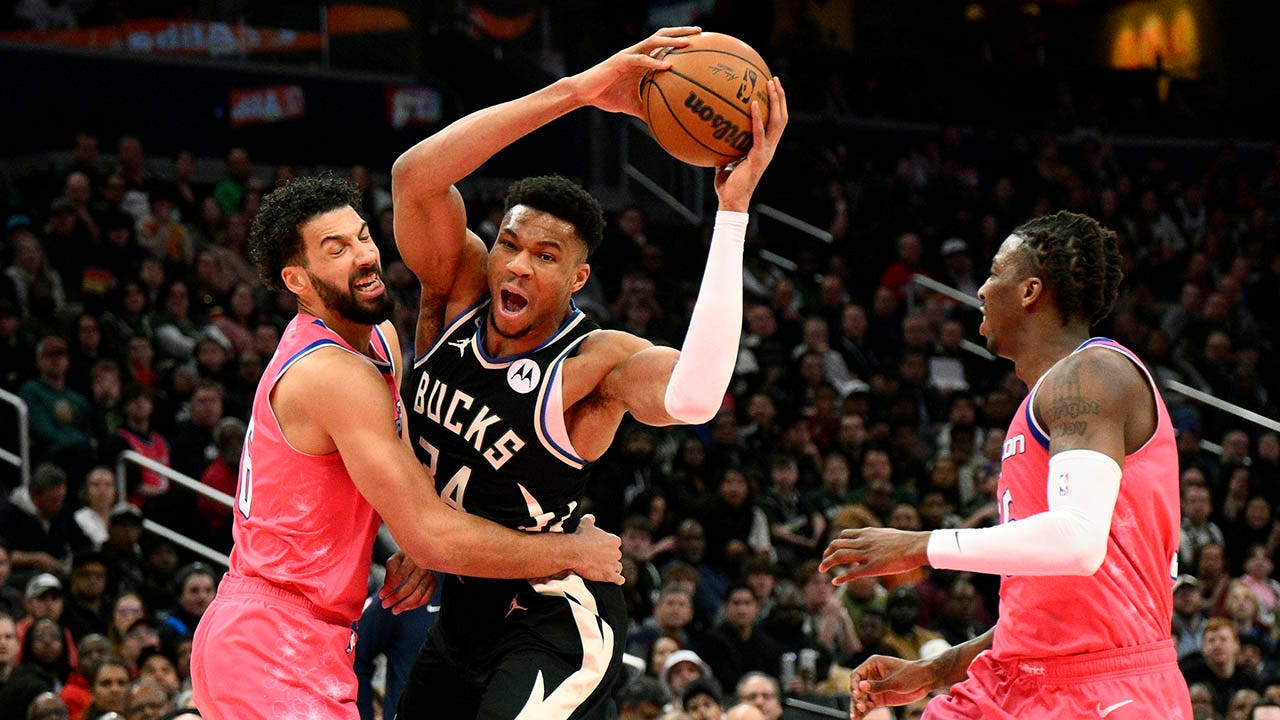 Milwaukee Bucks star Giannis Antetokounmpo had a triple-double in the team's 117-111 win over the Washington Wizards on Sunday night — at least that's what the stat sheet said.
The one-time NBA MVP had 23 points and 13 assists and needed just one more rebound to solidify his fourth triple-double of the season at the end of the game. He rebounded a deliberately missed shot to secure the mark. He dribbled to the basket and knocked the ball off the backboard to rebound it.
Click here for more sports coverage on FOXNEWS.COM
"I was thinking about scoring the ball, but I think it's best to keep the ball in those situations," Antetokounmpo told reporters after the game. "But yeah, I just try to play the game smart and stealth."
Antetokounmpo invoked the colors of former Atlanta Hawks guard Bob Sura and former Cleveland Cavaliers guard Ricky Davis with the move.
Mavericks' Luka Donic, Suns' Devin Booker go head-to-head in final moments of game
Sura was with the Hawks for 27 games during the 2003–04 season. He attempted to record his third straight triple-double in a game when he intentionally missed a layup to get his own rebound. The NBA would disallow the shot because Sura had no intention of attempting a field-goal.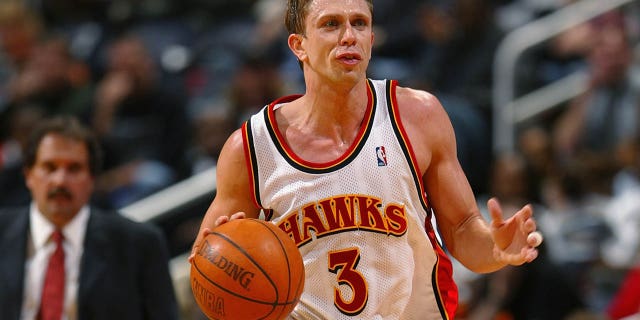 Davis was one rebound short of his first career triple-double in 2003. He took an inbounds pass and intentionally dribbled to the other side of the court to miss and collect the rebound. This act caused great outrage in the NBA, including then-Utah Jazz head coach Jerry Sloan.
It's unclear if the state line will still count.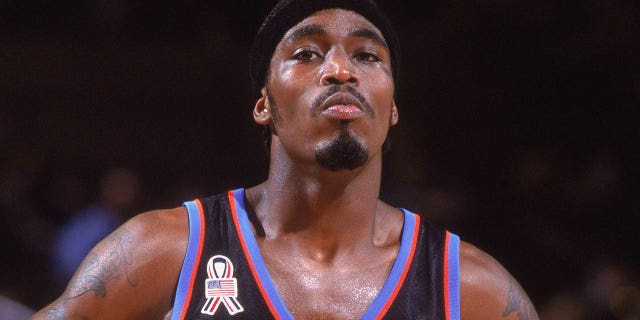 Milwaukee moved to within 1.5 games of the Boston Celtics for first place in the Eastern Conference with the win.
Click here to get the Fox News app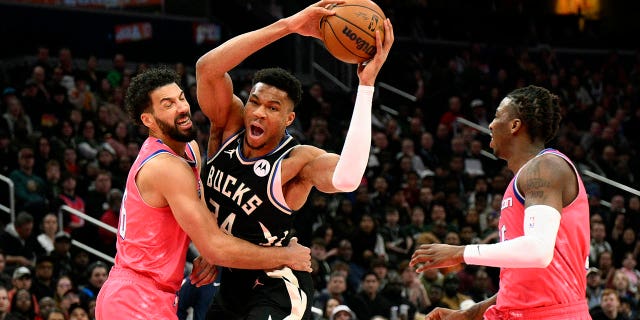 "We feel like we have a lot of depth," Bucks coach Mike Budenholzer said. "We have a lot of players who are good shooters who can get hot from the 3-point line. So that's part of a good team and should be able to play back-to-backs and make it into the season. Ready for the playoffs."
The Associated Press contributed to this report.