`Creed III` Movie Review: Feel the punch!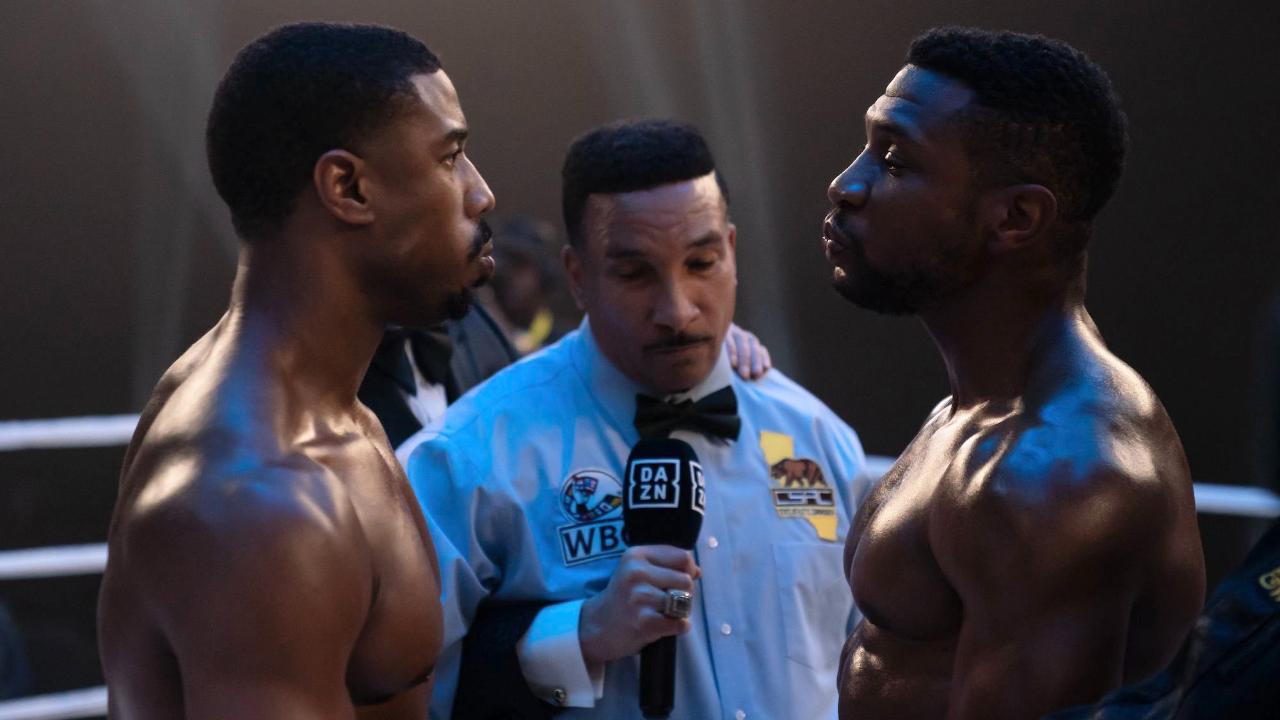 Movie: Creed III
Cast: Michael B. Jordan, Tessa Thompson, Jonathan Majors, Phylicia Rashad, Wood Harris, Florian Muntenu, Tony Bellew, Mila Davis-Kent
Director: Michael B. Jordan
Rating: 3/5
Runtime: 116 minutes
This sequel to the 'Rocky' franchise spin-off heralds Michael B. Jordanhas quite an impressive directorial debut and is punchy on style rather than story.
After dominating the world of boxing, Adonis Creed (Michael B. Jordan) is thriving in his career as a trainer, gym co-owner, and boxing promoter, as well as his family life. But then, a childhood friend and former boxer, Damian Anderson (played by Jonathan Majors), resurfaces after serving a lengthy prison sentence and is eager to prove that he deserves his shot in the ring.

Adonis Creed is no longer an underdog, but a threadbare run in 'Creed III' makes him believe he is, just three years after his last title…and against an opponent who has a 10-year After a long time there is only one successful KO. Jail term.

The story feels very trivial especially since the final battle comes down to a personal grudge that Adonis Creed's childhood friend holds against him. So this film is more personal than the previous two Ryan Coogler-directed editions that were either Sylvester Stallone Playing a reluctant trainer and father figure.
In this edition, Sly is only the producer and has no screen time. Jordan's narration is paced and he films the boxing matches with brutal energy and investigative perfection. But the switch sequence—from a packed-stadium perspective to one that isolates the two men in a kind of dream ring, in the midst of a blistering fight, undermines the overall effect.
Also read: Michael B. Jordan received a star on the Hollywood Walk of Fame, see picture
The hard-won new life and audience with which this emotion-driven spin-off infused the Rocky franchise, however, seems to have shaken off. Creative ideas are given the short end while monetary ideas hold. Jordan and DP Kramer Morgenthau film the experience with IMAX-certified digital cameras. Every scene looks different and inflation within its frames is rendered with a clear crispness.
Creed's opulent glass-house lifestyle is much more revealing than a boxing match. The visual language is lush, larger-than-life and inviting, and even though there are highly-focused suction punch moments in the championship matchup, it all feels delicate. While the visual effort pays dividends, the lack of a compelling story makes it less than fulfilling.