Cristiano Ronaldo's fit of rage at referee leads to yellow card in Saudi Pro League match
Cristiano Ronaldo's frustration with the referee during their match with Al-Nasr on Tuesday led to a soccer ball sent off at the end of the first half against Abha.
Ronaldo, who was playing in the King's Cup of Champions game in the Saudi Pro League, delivered a clear flick from Al-Nasr's zone and a good chance to clear his teammates. Al-Nasr was already 2-0 up in the match.
However, the referee blew the whistle just above the 47-minute mark – adding two minutes of extra time to the end of the regular 45-minute first half.
Click here for more sports coverage on FOXNEWS.COM
Ronaldo took exception to this, seeing a golden opportunity to put another goal on the board, and promptly punted the ball downfield.
Because of his anger, the referee pocketed his yellow card and issued it to Ronaldo. The 38-year-old soccer superstar scoffed at it, as he didn't even look the referee's way.
Cristiano Ronaldo says he is done playing in Europe: 'I won everything
Al-Nasr didn't need that goal-scoring chance at the end of the match, as they beat Abha 3–1 to reach the semi-finals. Sami Al-Najel, Abdullah Al-Khaibari and Mohamed Maran were the scorers for Al-Nasr.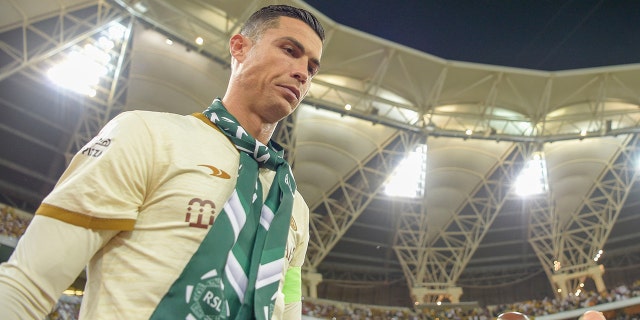 Ronaldo has been frustrated of late as he has not put the ball in the back of the net in his last two matches. This can add up to a decision to punt the ball at a great opportunity to convert it.
Cristiano Ronaldo signed a $75 million per season deal with the Saudi Arabian club
In seven games with his new team this year, Ronaldo has scored eight goals and assisted two. It was the first yellow card he received.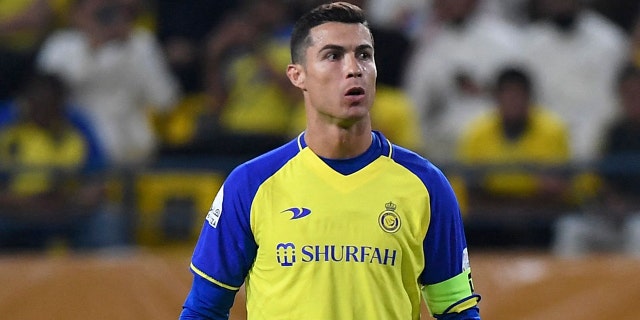 Click here to get the Fox News app
Al-Nasr will face Al-Wehda in the semi-finals on April 23, but before that they have four matches.