Dengue fever: What you need to know about the mosquito-borne illness sweeping Jamaica
Amid the outbreak of dengue fever currently sweeping Jamaica, health experts are warning about the dangers of the mosquito-borne illness.
Jamaica's Ministry of Health & Wellness announced the outbreak on Saturday. As of Friday, the country had recorded 565 suspected, presumed and confirmed cases of dengue. 
A majority of the confirmed cases in the Caribbean nation have been in Kingston, Saint Andrew, Saint Catherine and Saint Thomas.
Six deaths are being investigated, but they have not been confirmed as dengue-related.
JAMAICA DECLARES DENGUE FEVER OUTBREAK WITH HUNDREDS OF CONFIRMED AND SUSPECTED CASES
What is dengue fever?
Dengue fever is caused by one of four different types of dengue viruses, according to Mayo Clinic's website.
The fever is spread by mosquito bites and cannot be transmitted directly from person to person.
Women who become infected while pregnant may spread the dengue virus to the baby during childbirth, however.
Those who experience symptoms and have been in an area where dengue fever is common should see a health care provider right away, as severe effects can develop quickly, states the CDC.
In rare cases, dengue fever can be transmitted through organ transplant, blood transfusion or needle stick injury, per the CDC.
Dengue occurs primarily in tropical and subtropical regions. 
Although it is most concentrated in Latin America, Southeast Asia, the Western Pacific Islands and Africa, it has been emerging in parts of Europe and the southern U.S., according to Mayo Clinic.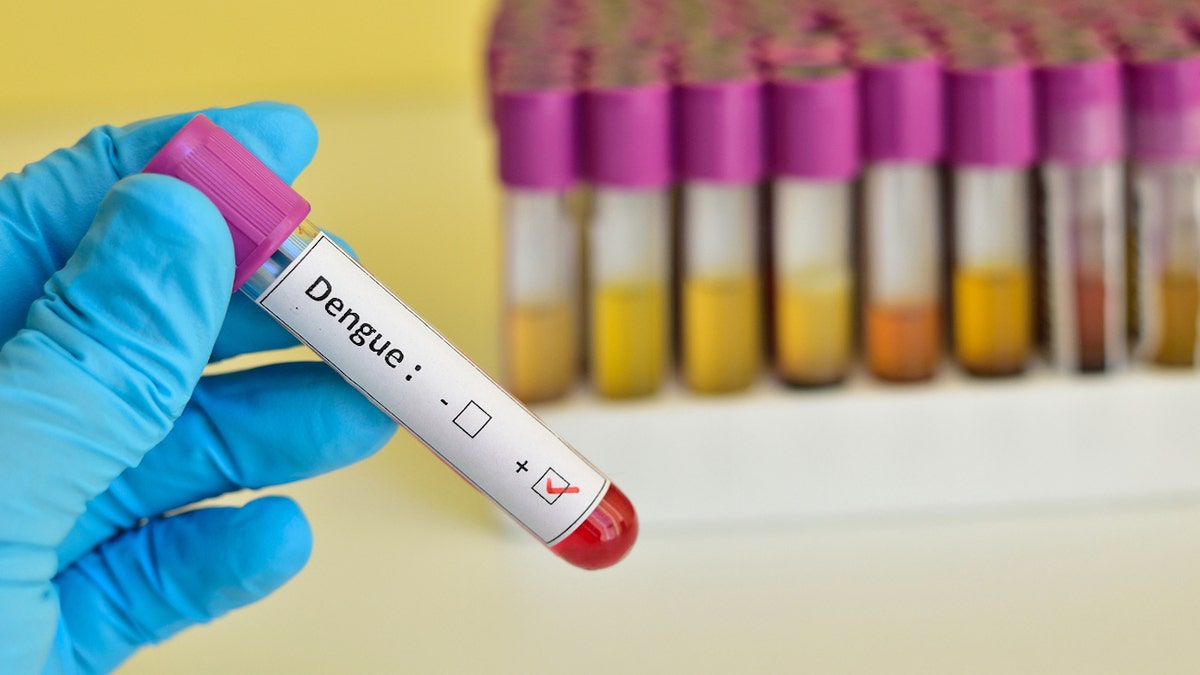 Up to 400 million people worldwide get infected with dengue each year, according to the Centers for Disease Control and Prevention (CDC).
Approximately 100 million people experience illness from the infection, and 40,000 die from severe effects.
Symptoms of dengue fever
In mild cases, dengue fever causes flu-like symptoms (nausea, vomiting, body aches) and high fever, Mayo Clinic states.
About one in 20 people will develop a more severe form, called dengue hemorrhagic fever.
DENGUE FEVER CASES COULD REACH NEAR-RECORD HIGHS THIS YEAR: WHAT TO KNOW ABOUT THE TROPICAL INFECTIOUS DISEASE
Symptoms of severe dengue include belly pain, frequent vomiting, bleeding from the nose or gums, fatigue, irritability, restlessness, and blood in vomit or stool, per the CDC website.
In these cases, symptoms can include serious bleeding, a sudden drop in blood pressure and organ damage, which can sometimes be fatal.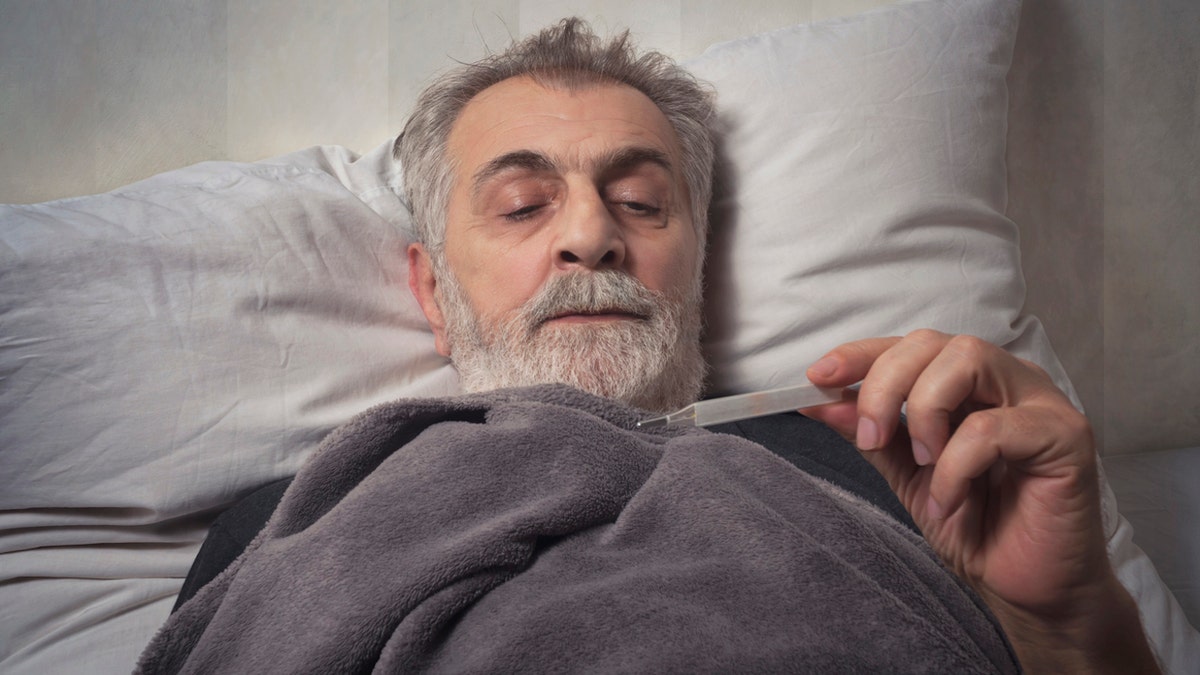 "On occasions, the illness can progress to severe dengue, which can result in organ failure as well as bleeding (hemorrhage), and severe fluid depletion that can lead to shock and death," Dr. Jacquiline Bisasor McKenzie, chief medical officer of Jamaica's Ministry of Health & Wellness, said in a statement on the Ministry of Health & Wellness website.
DENGUE VIRUS SPREADS ACROSS FLORIDA COUNTIES, HEALTH OFFICIALS SAY
"Persons experiencing fever, vomiting, severe abdominal pain, bleeding under the skin (petechial rash), feeling very weak or getting confused, are to seek immediate medical attention," she added.
Those who experience symptoms and have been in an area where dengue fever is common should see a health care provider right away, as severe effects can develop quickly, states the CDC.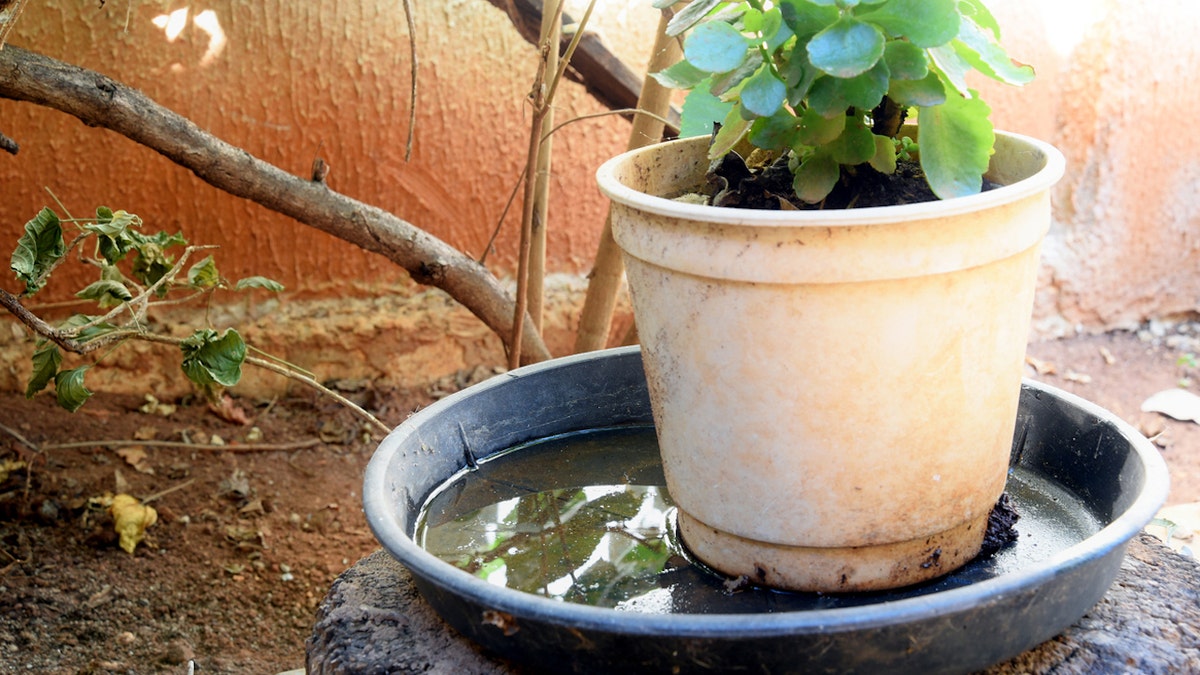 Infected people should take acetaminophen for pain relief and fever control, drink hydrating fluids and rest, the agency said on its website.
A blood test is the only way to confirm dengue fever.
Prevention tips
People who are infected with dengue fever develop long-term immunity to the type of virus that initially caused the infection, but they will still be susceptible to the other three types.
Those who have had dengue fever in the past are at a higher risk of contracting severe symptoms if they get it again, according to Mayo Clinic.
CLICK HERE TO SIGN UP FOR OUR HEALTH NEWSLETTER
In regions where dengue fever is prevalent, a vaccine called Dengvaxia is available to people between the ages of 9 and 45 who have previously been infected.
For people who have not previously had dengue fever, the vaccine has been shown to actually increase the risk of severe symptoms and hospitalization upon infection, Mayo Clinic states.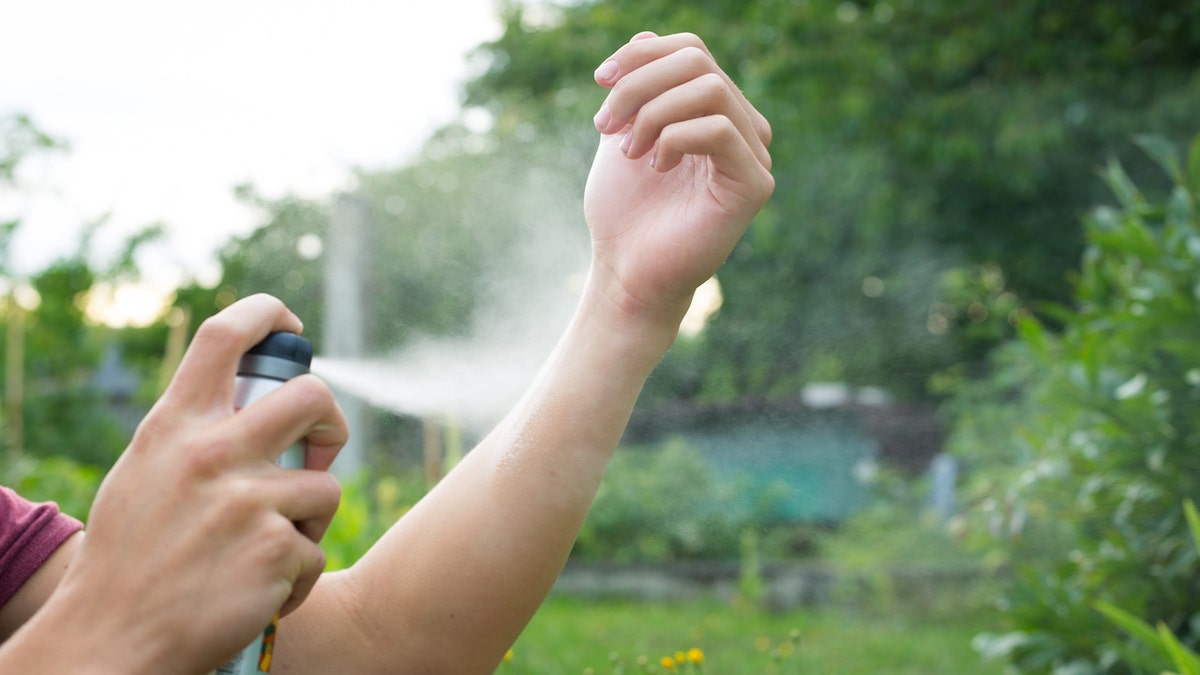 For those who cannot receive the vaccine, the best method of prevention is to protect against mosquito bites.
CLICK HERE TO GET THE FOX NEWS APP
On its website, Mayo Clinic offers these recommendations for people who live in or travel to areas where dengue fever is common:
Stay in air-conditioned or well-screened housing, particularly from dawn to dusk, when dengue-carrying mosquitoes are most active.
Wear protective clothing, including long-sleeved shirts, long pants, socks and shoes.
Apply mosquito repellent. Permethrin (brand name Nix) helps to deter mosquitoes when applied to clothing, shoes and outdoor gear. Experts also recommend applying DEET-containing repellent to the skin.
Reduce mosquito habitat. Mosquitos lay eggs near standing water. Experts recommend eliminating their habitats by regularly emptying and cleaning any containers that hold standing water.
For more Health articles, visit www.foxnews.com/health.