Fire hits crowded Rohingya refugee camp in Bangladesh, thousands left homeless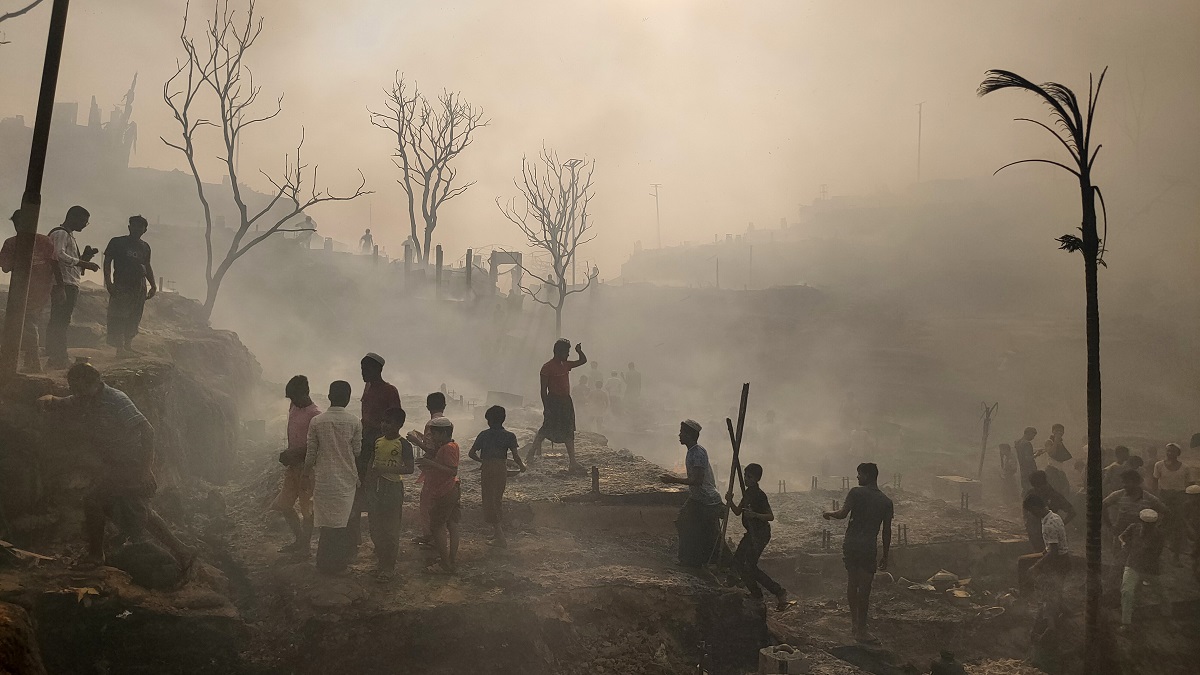 A massive fire ripped through a crowded refugee camp for Rohingya Muslims in southern Bangladesh on Sunday, displacing thousands of people, a fire official and the United Nations said. Fire Service Officer Imdadul Haque said that there was no immediate report of any loss of life in the Balukhali camp of Cox's Bazar district.
UNHCR in Bangladesh said in a tweet that Rohingya refugee volunteers were responding to the fire by providing assistance to the agency and its partners. It did not give any other details. More than 1 million Rohingya refugees have fled Myanmar to Bangladesh over the decades, including about 740,000 who crossed the border in August 2017, when Myanmar's military began a brutal crackdown.
The situation in Myanmar has worsened since the military takeover in 2021, and efforts to repatriate them have failed. Last year, the United States said the persecution of the Rohingya in Myanmar amounted to genocide after US officials confirmed accounts of mass atrocities against civilians by the military in a systematic campaign against the ethnic minority. Muslim Rohingya face widespread discrimination in Buddhist-majority Myanmar, where most are denied citizenship and many other rights.
Also Read | 5 people died, 30 injured due to fire in oxygen plant in Chittagong, Bangladesh
Also Read | Kerala: Massive fire breaks out at Brahmapuram waste plant; Navy extends help
Latest world news