Game-winning 3 lifts USC Upstate to Big South tournament semifinals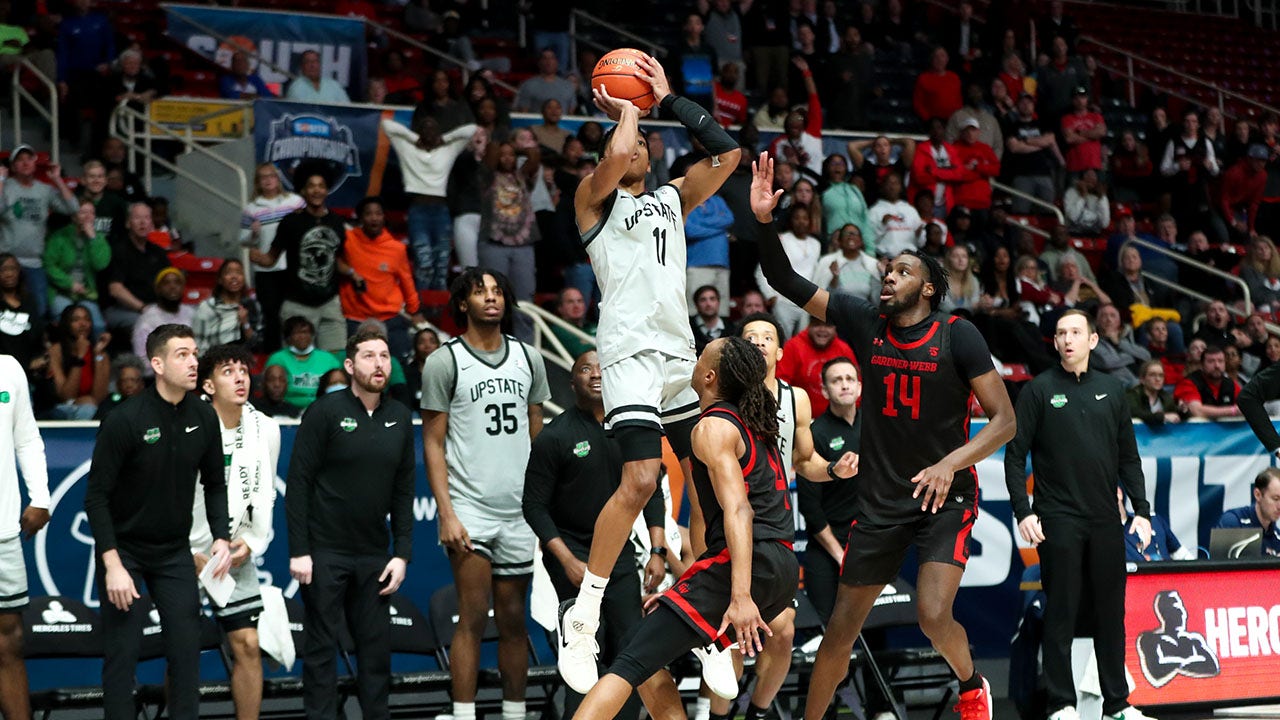 March is synonymous with college basketball, and USC Upstate's thrilling win got the month off to a great start.
Jordan Gainey banked in a 3-pointer in the final seconds of the game to defeat Gardner-Webb in the quarterfinals of the Big South Conference Tournament on Friday.
Before Gainey's game-winning shot, a series of remarkable events pulled USC Upstate to within two points.
Click here for more sports coverage on FOXNEWS.COM
After a pair of free throws from Gardner-Webb's Anthony Selden, Gardner-Webb led 76-71 late in the game. With just nine seconds left, Gainey made a 3-pointer to make it 76-74.
Detroit Mercy's Antoine Davis fell four points short of breaking Pete Maravich's scoring record.
Down by two, Gardner-Webb had possession and needed to inbound the ball, draw a foul and make a free throw to seal the game.
But an ill-timed inbounds pass led to a fumble. Gheny grabbed the ball and dribbled swiftly past defenders.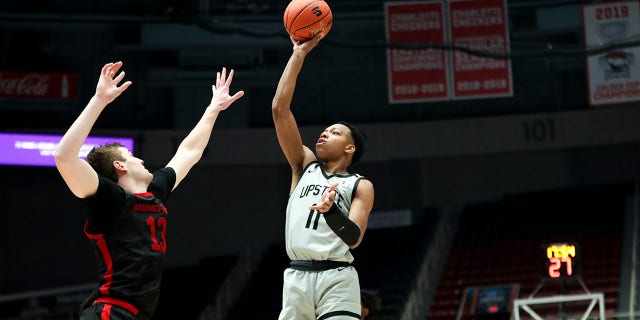 As the final seconds of the clock ticked away, an off-balance Gainey attempted a shot.
With 0.1 left on the clock, Gainey's 3-pointer gave USC Upstate a 77-76 win.
Gainey scored 25 points on 9-of-16 shooting, including 3-of-8 from distance for the Spartans (16-14). He also grabbed two rebounds and recorded a steal during the game.
Trey Broadnax and Khydarius Smith each scored 12 points.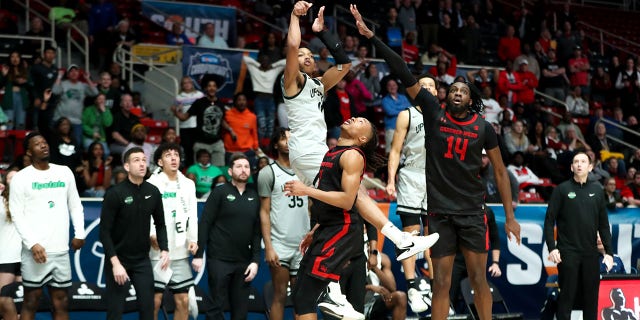 The Runnin' Bulldogs (15-16) were led by Kareem Reed, who scored 19 points and added seven rebounds. Anthony Seldon added 16 points and seven rebounds for Gardner-Webb. DQ Nichols also had 15 points.
Click here to get the Fox News app
USC Upstate (16-14) faces UNC Asheville in the Big South semifinals.
The Associated Press contributed to this report.