Gandhadagudi: Puneeth Rajkumar`s swansong is all set to premiere on Prime Video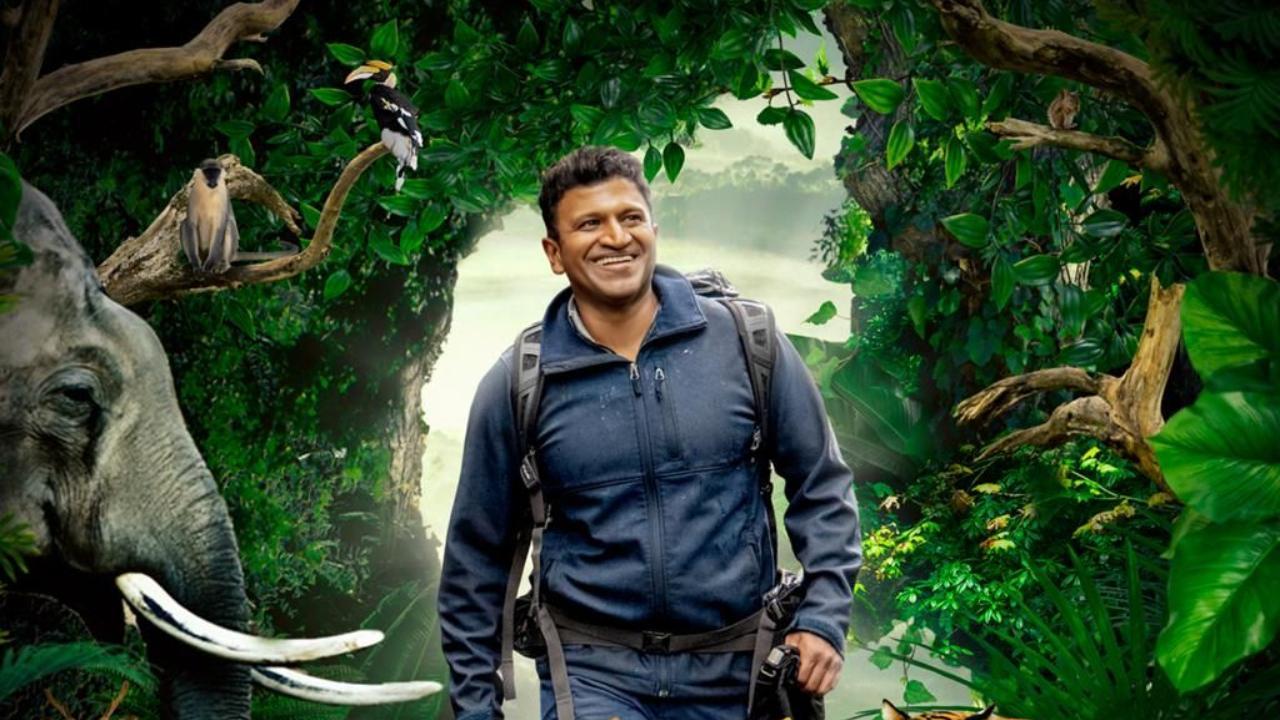 Prime Video today launched a docu-feature starring 'Karnataka Ratna', late actor Puneeth Rajkumar, along with award-winning wildlife photographer-filmmaker Amoghavarsha, who is also a writer, of Gandhagudi – Journey of a True Hero. India streaming premiere announced. And the director for this film. Prepared by Ashwini Punit Rajkumar Under the banner of PRK Productions, in collaboration with Mudskipper, and B. With music by Ajneesh Loknath, the doc-feature is an epic musical celebration of Karnataka. After winning the hearts of audiences in theatres, audiences can now enjoy the late actor's last project exclusively on Prime Video in India from March 17.
Get ready to explore the wonders of nature on this mesmerizing musical journey 🌳 #GandhadaGudiOnPrimeMarch 17# Dr. Puneethrajkumar @Ashwini_PRK #Amoghawarsh @AJANEESHB @PRK_Productions @PRKAudio #mudskipper pic.twitter.com/zATMcYnCzg

— Prime Video IN (@PrimeVideoIN) March 14, 2023
As a sweet treat to the late actor's fans on his 48th birth anniversary, Gandhagudi – gives a glimpse into the journey of a true hero. Of the pious prince Passion and love for nature and his native land. In the docu-feature, the Power Star actor and filmmaker embark on a journey across Karnataka to capture the abundant wildlife, scenic beauty, water resources and forgotten stories of the Amoghavarsh region. The duo also addresses environmental concerns around plastic use, water conservation and deforestation. Adding a personal touch, features Punit's unusual lineage, his father, legendary actor Dr. Provides an interesting insight into Rajkumar.
Speaking about the streaming premiere of Gandhagudi on Prime Video, Ashwini Puneeth Rajkumar said, 'The film was Appu's dream project, and he always wanted to do something about environmental conservation. The film received an overwhelmingly positive response from Appu's fans and audiences in Karnataka, and we felt it was a natural progression for the world to witness this beautiful journey. We are thankful to all those who supported us during the journey of this film. We have collaborated with Prime Video several times in the past and we are happy that through our long-standing association we can take Appu's latest film to his fans and audiences across the country on his birthday.'
Also read:Prime Video launched 'Farzi' song 'Paisa Hai To'
Director Amoghavarsh added, `It was a pleasure to see Gandhagudi and its unique experience receiving historical positive reviews from all over the world. Gandhagudi is a window into unseen, mystical India and represents a uniquely oriental view of our relationship with nature. As a country of 1.4 billion+ people we still have the largest number of tigers and elephants roaming freely – and GG tries to answer this conundrum. I am so happy that the audience can travel with Puneeth and experience these never-before-seen wonders and a piece of his real, raw self. I am happy that through Prime Video, the documentary will reach a wider audience in the country."
Speaking about the film's digital premiere, music director B. Ajnish Loknath said, 'Gandhagudi is my first collaboration with Punit Rajkumar as a music director, and I feel lucky to work on this special project. The composition of this music was very unique and integral to the dacoit-drama. I have included many folk tunes to heighten the tactile experience of the flora and fauna depicted in the film. With the film's streaming premiere on Prime Video, I am delighted that more audiences will be able to watch this beautiful immersive experience about Karnataka.'