Holi 2023! Ishita Dutta: This year I`ve decided to order gujiyas and malpuas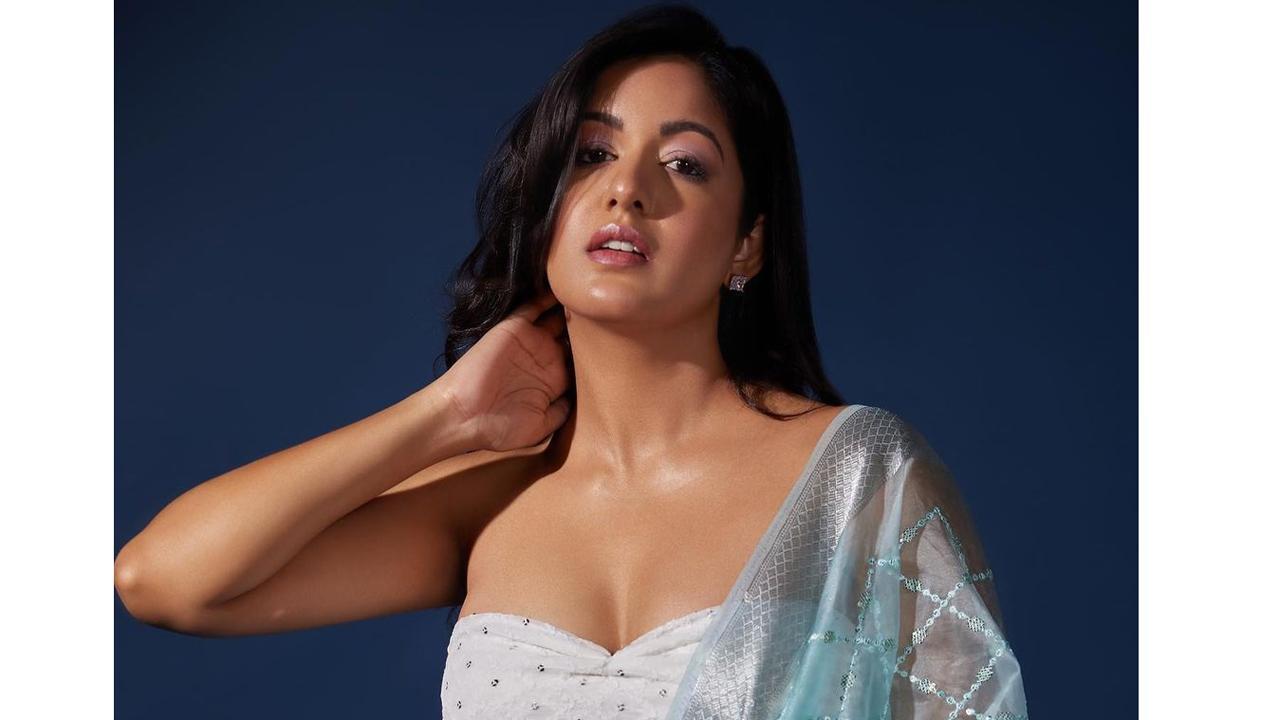 Actress Ishita Dutta who was recently seen in Ajay Devgan co-starrer 'Drishyam 2' shared her precious Holi memories with mid-day.com.
What are the earliest memories of celebrating Holi that come to mind?
I was the only one in my family who enjoyed playing Holi. My mom, dad and sister would stay at home, while I would go out with friends and play with other kids in the colony. We had a pond full of water that we would all get into and then throw paint on each other. My mom used to apply oil on my hair and face so that the color would come off easily. Back in Jamshedpur Holi was very grand so my dad mates would invite us for dinner and we would visit 2-3 houses. I still remember malpuas and gujis, the sweets were a major attraction.
Any crazy cannabis-related experiences?
As a child I didn't do Bhang and Thadai, my focus was always on sweets. Once I grew up I didn't play Holi because I have sensitive skin but last year I celebrated with family.
Your favorite color and why?
My favorite color to play with when it comes to Holi is red.
Any delicious or special food prepared at your home for the festival?
As I mentioned earlier we will be invited for dinner so we didn't make sweets at home but Gujia and Malpua are my favorites. This year also I have decided to order Gujia and Malpuas though I am not playing Holi as I have a shoot.
Favorite Holi song to dance to and why?
There are many songs but 'Rang Barse' is stuck in my mind as it is very popular and played in every Holi party.
Also Read: Holi 2023! Saumya Saraswat: The things of home are in my heart