How to customize Alexa's voice, Wake Word and Hunches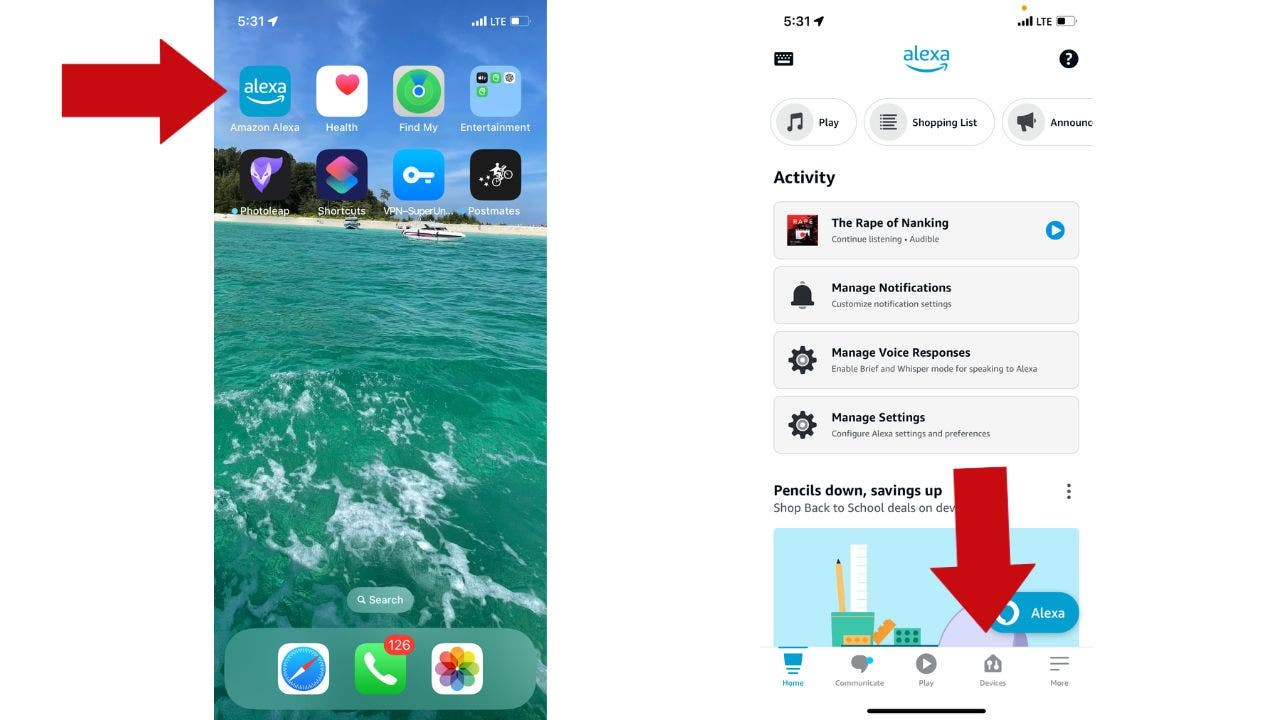 Ever felt that your smart home assistant's voice doesn't quite match your aesthetic or mood? Well, Alexa is lending an ear to your preferences. There's a charm in personalizing every tiny detail of our gadgets, and Amazon's Alexa isn't one to be left behind.  
First up, here's how you can adjust her accent. 
CLICK TO GET KURT'S FREE CYBERGUY NEWSLETTER WITH SECURITY ALERTS, QUICK TIPS, TECH REVIEWS AND EASY HOW-TO'S TO MAKE YOU SMARTER 
Changing Alexa's accent 
Open the Alexa app and tap on the Devices tab
Navigate to Echo and Alexa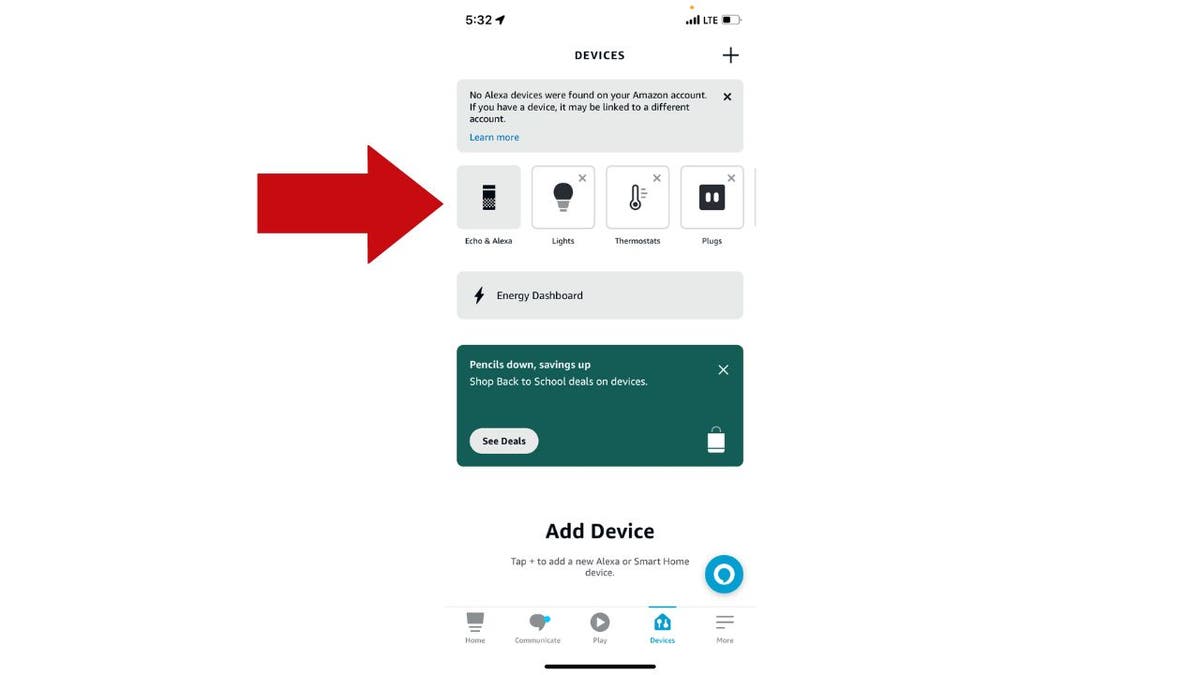 Select the device whose voice you want to alter.
Then select STATUS. 
Scroll down to Alexa's voice, and tap it.
Now, choose your desired accent. For instance, you can select British 2 by clicking the round circle next to it.
Tap the back arrow in the upper left-hand corner of the screen to exit.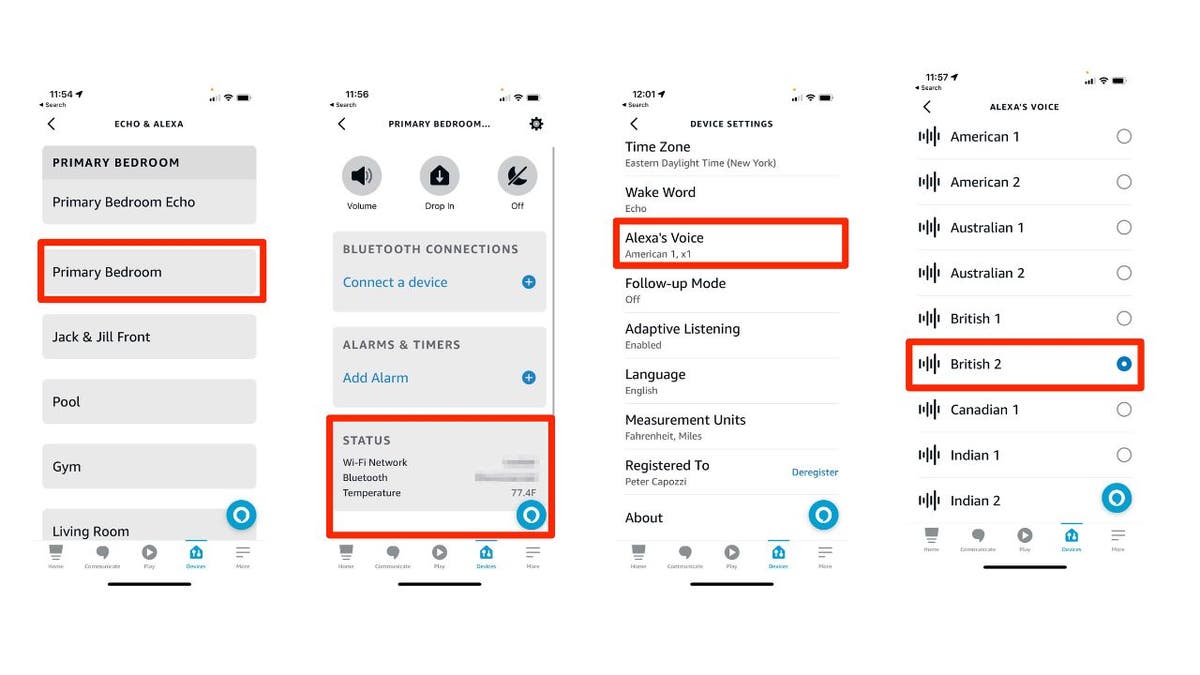 MORE: HOW TO SETUP ALEXA FOR EMERGENCIES 
Wake up to a new name 
Maybe "Alexa" feels a tad too mainstream for you now. How about waking up your device with a more unique call? There are a few options to choose from, but for this example, we'll go with "Ziggy." 
Launch the Alexa app, and head straight to the Devices menu, and tap it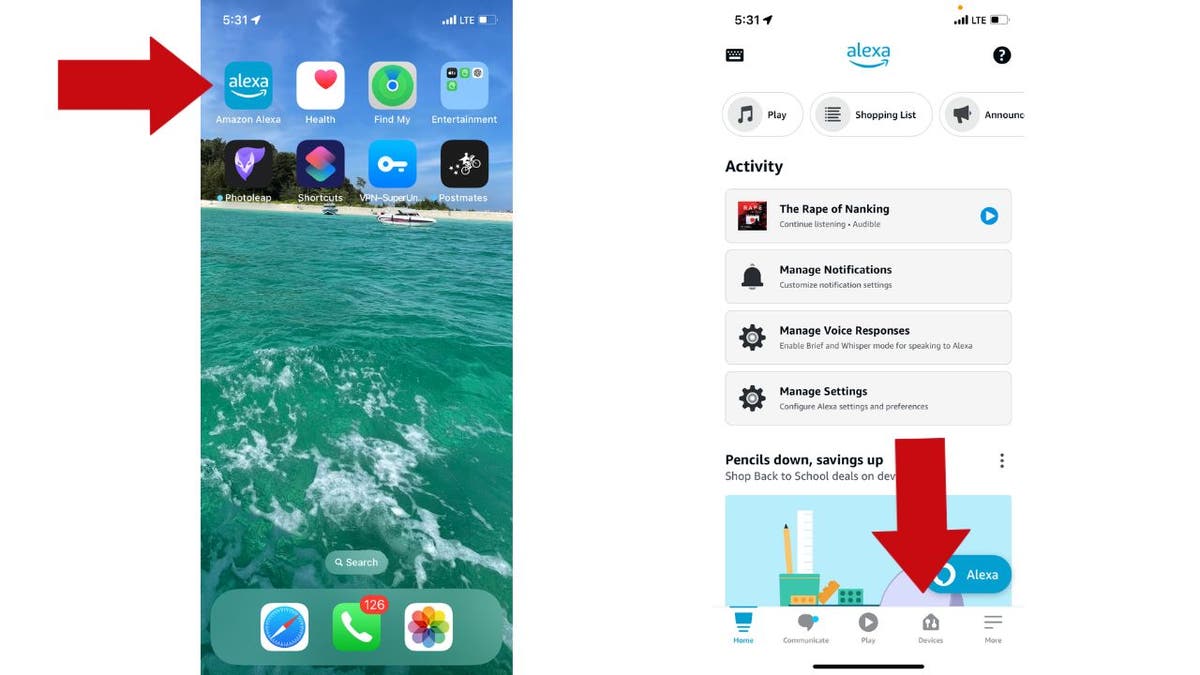 Tap Echo & Alexa.
Then Choose the Echo device that's about to get a name change.
Scroll down and click STATUS.
Then, scroll down and click on Wake Word.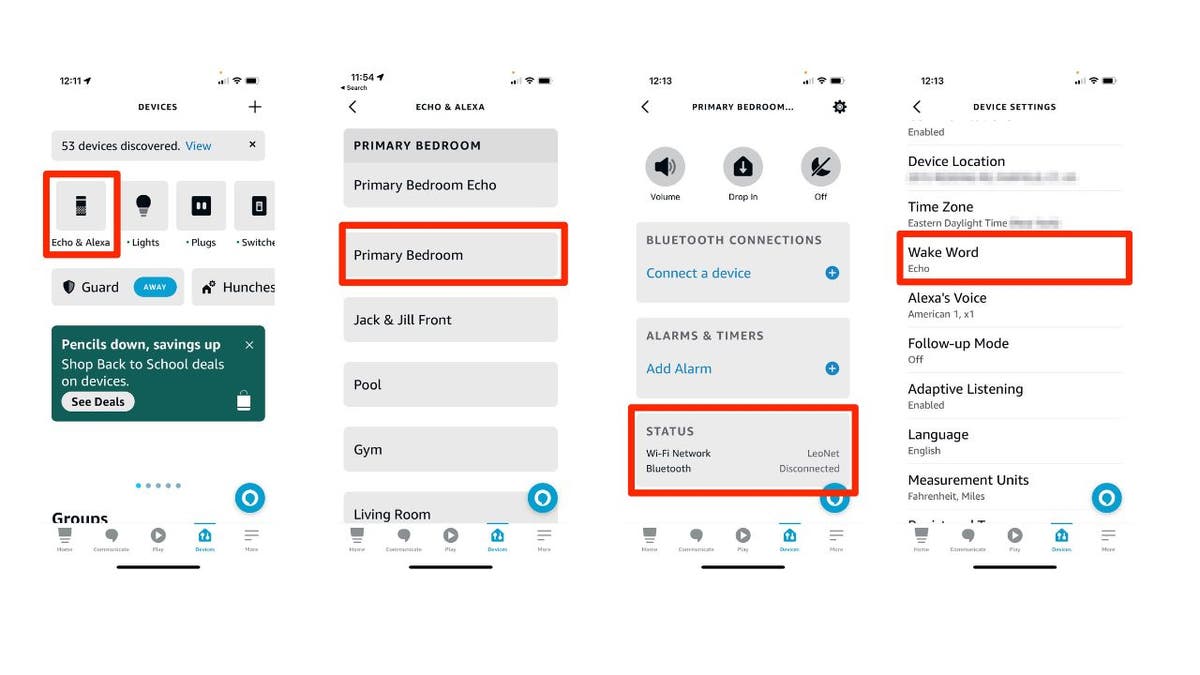 A list appears. You'll want to select Ziggy.
Tap the back arrow in the upper left-hand corner of the screen to exit.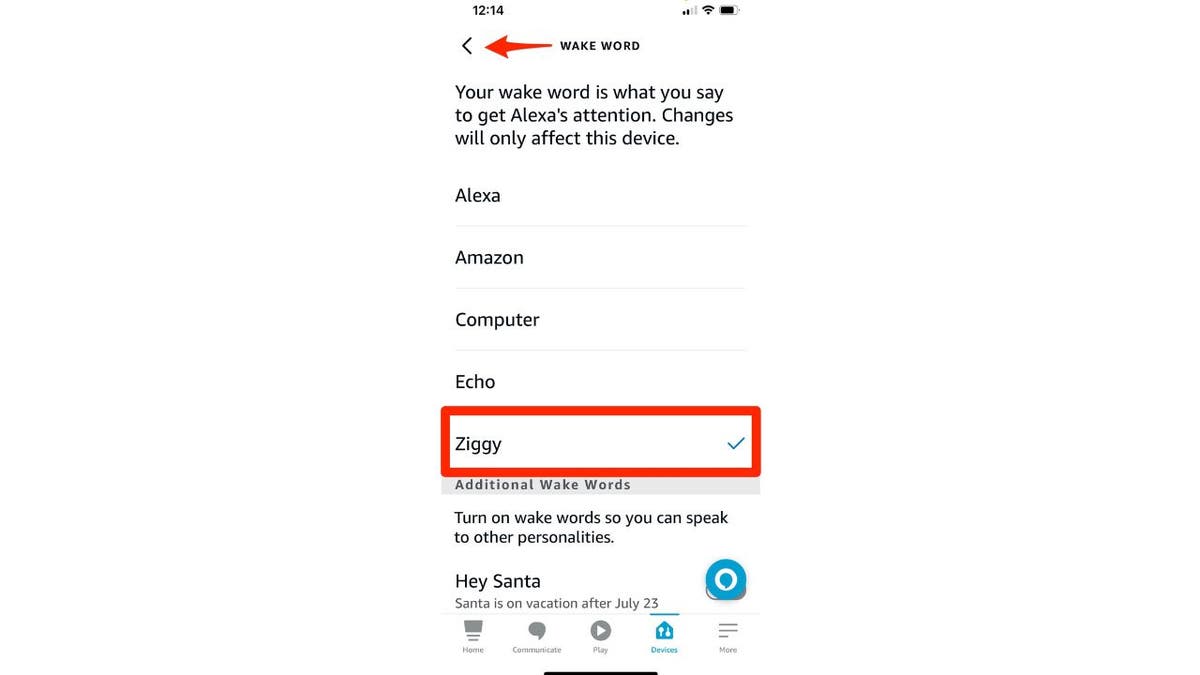 Just like that, your former Alexa smart speaker is now the Ziggy smart speaker. 
MORE: HOW TO GET ALEXA TO SPEAK MORE LIKE YOU 
Turning off intuitive insights 
Ever felt that Alexa is getting a bit too intuitive? It's understandable, since she can do things for you based on what you usually do, thanks to Alexa Hunches. For instance, when you say, "Goodnight," she will offer to turn off the lights if that's what you usually do, or you can let her act on her hunches without asking you first. So, if her hunches are more eerie than endearing, here's how to switch them off: 
Launch the Alexa app, find More at the screen's base, and tap it.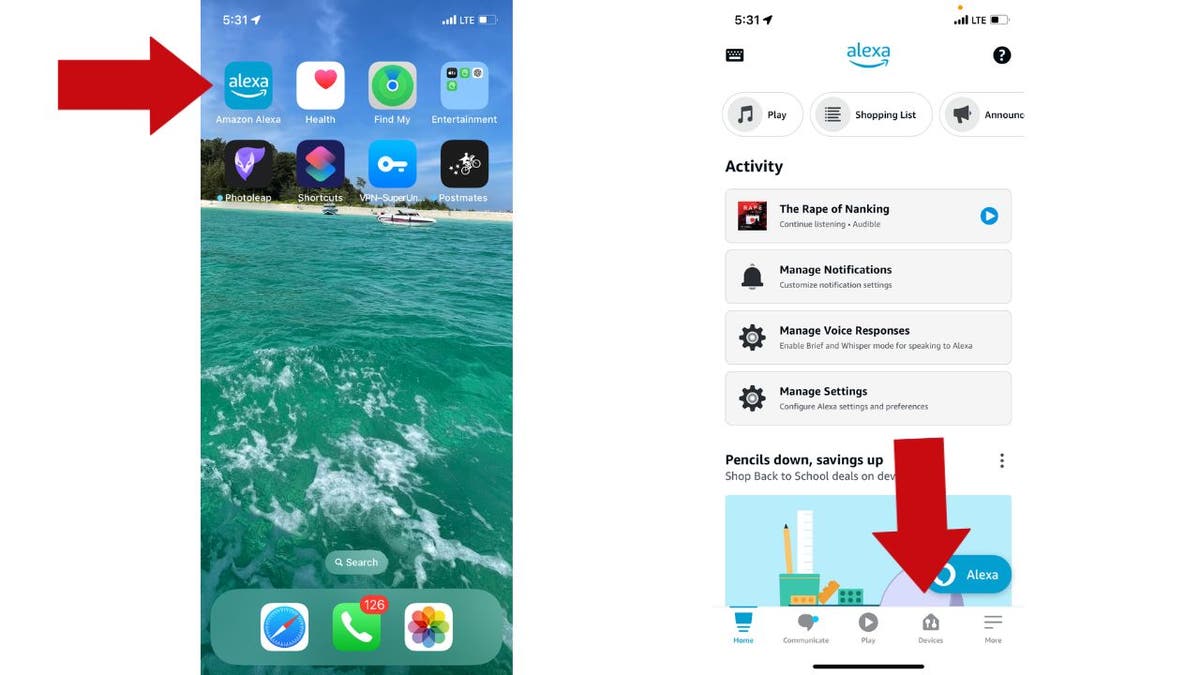 Jump into Settings, scroll down till you spot Hunches, and tap it.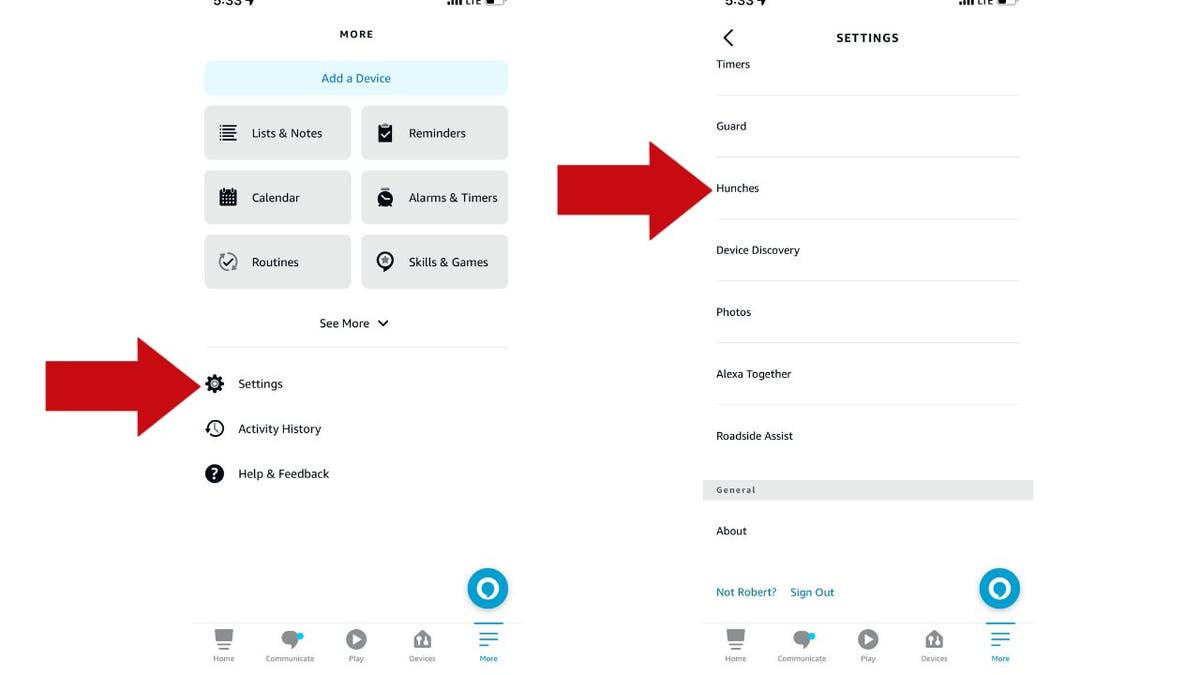 Tap the setting's wheel icon in the upper right corner.
Then toggle off the Hunches Suggestions, and voilà, hunches take a break. You'll notice it's grayed out.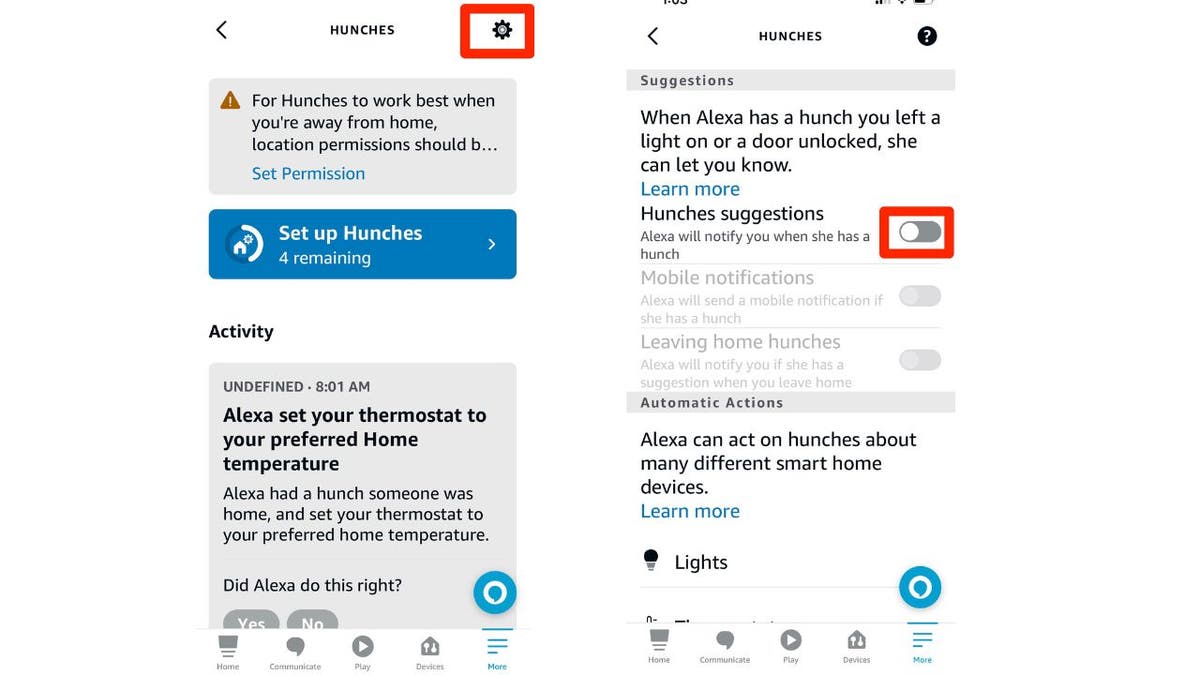 MORE: 3 MUST-DO ALEXA SETTINGS TO MAKE YOUR LIFE EASIER 
Kurt's key takeaways 
At last, Amazon's Alexa has taken a stride toward individuality by allowing us to tailor her accent to match our preferences. From British charm to a unique wake word like "Ziggy," the process is as simple as a few taps in the Alexa app. And for those moments when Alexa's intuition feels a bit too much, you can now effortlessly turn off Hunches Suggestions, putting you in control of your smart assistant's behavior once and for all. 
IS ALEXA SECRETLY LISTENING TO YOUR PRIVATE CONVERSATIONS?
If you could give Alexa any new feature, what would it be? Maybe she answers in puns and dad jokes? Or perhaps sings lullabies in an operatic voice? The more creative, the better! Let us know by writing us at Cyberguy.com/Contact 
For more of my tech tips and security alerts, subscribe to my free CyberGuy Report Newsletter by heading to Cyberguy.com/Newsletter. 
CLICK HERE TO GET THE FOX NEWS APP
Answers to the most asked CyberGuy questions: 
Copyright 2023 CyberGuy.com. All rights reserved.