Howard Schultz will testify | CNN Business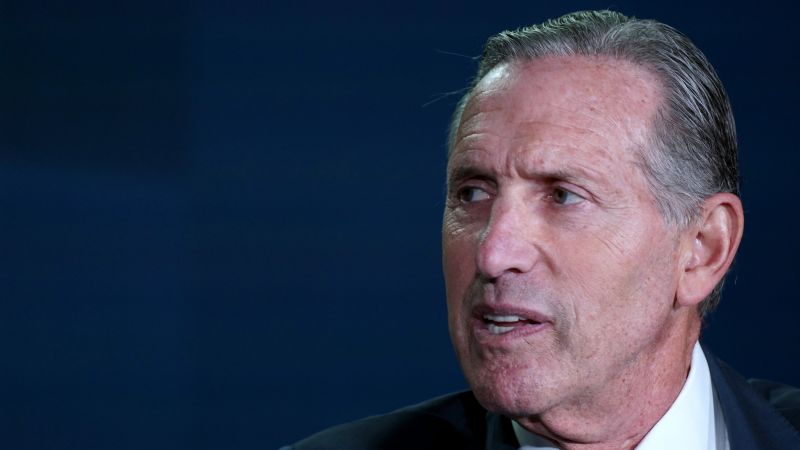 new York
CNN
–

Starbucks interim CEO Howard Schultz will testify before a Senate committee on the company's labor practices on March 29, a reversal of Schultz's previous denial.
"I am pleased to announce that Starbucks CEO and founder Howard Schultz has finally agreed to testify before the Senate Appropriations Committee," Senator Bernie Sanders (D-VT) said in a statement Tuesday. Sanders chairs the Senate Health, Education, Labor and Pensions (HELP) Committee, which had planned to vote on whether to subpoena Schultz to testify on Wednesday.
The coffee company is fighting a growing wave of unionization under Schultz's leadership. Since Schultz rejoined the company as interim CEO in April of last year, and even before that, he has repeatedly said he doesn't think Starbucks workers should unionize.
"I look forward to hearing from Mr. Schultz when he intends to end his illegal anti-union activities and begin signing fair first agreements with unions," Sanders said.
Schultz declined Sanders' request to testify before the committee in February, noting that Schultz would hand over CEO duties to incoming CEO Laxman Narasimhan in April. Starbucks said at the time that it would instead send its chief public affairs officer and executive vice president, AJ Jones II.
But "after constructive discussions with committee staff, we have agreed that Interim Chief Executive Officer Howard Schultz will testify on behalf of Starbucks," Starbucks general counsel Zabrina Jenkins said in a letter sent to Sanders and the rest of the committee on Tuesday. which was provided to CNN by Starbucks.