Iconic game show Takeshi`s Castle renewed, Bhuvan Bam to provide commentary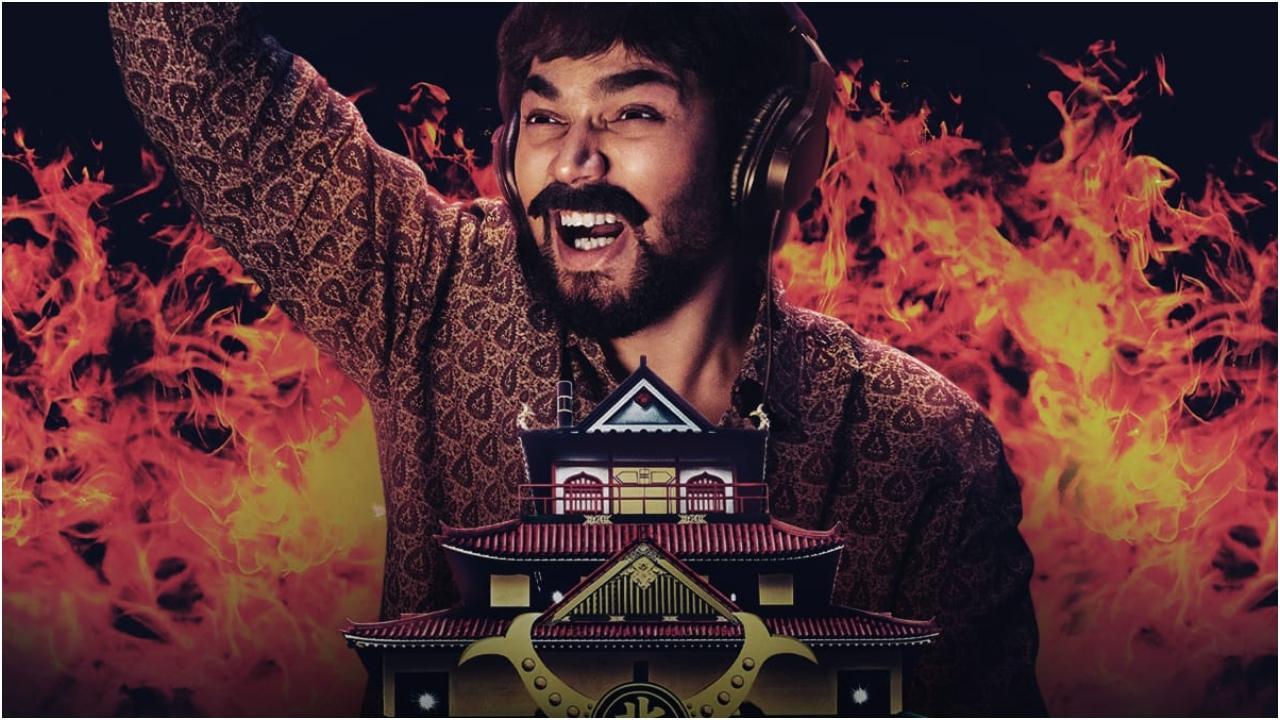 Amazon Prime Video today announced the Indian reboot of the popular `80s Japanese game show, Takeshi's Castle, with actor and content creator Bhuvan Bam taking on a new role of a commentator. The eight-episode series will stream exclusively for viewers on Prime Video India. The brand-new season will retain the eccentricities that people saw in the original version – swashbuckling adventures, fun set-ups, and challenging games coupled with hilarious commentary.
As contestants travel from one terrifying escapade to another, Bhuvan Bam will be providing a uniquely Indian perspective and add elements of fun and laughter as one of his most-loved characters – 'Titu Mama' from BB Ki Vines. Actor Javed Jaffrey used to be the commentator for the show in the `90s.
Recapturing the essence of the original series, viewers will get to watch over 100 contestants – the "attacking army" – attempt to storm the impenetrable castle, fighting off all kinds of guards, devils, and giant foam mushrooms along the way. Only the bravest and luckiest will make it through to take on Takeshi himself, and potentially bank 1 million yen.
"Takeshi`s Castle is certainly one of the most iconic shows in India`s television history. Not just in India, but across the globe, Takeshi`s Castle has a huge fan following," said Manish Menghani, director – content licensing, Prime Video, India.
"As a global streaming service, our mission is to curate diverse content from all corners of the globe, while preserving its relevance and resonance with our local audiences. We are thrilled to announce Bhuvan Bam as the voice of the brand-new season of Takeshi`s Castle. We are sure that his uproarious and off-beat commentary of this iconic Japanese game show will have the viewers in splits. This show promises to rekindle nostalgia and offer an entirely fresh and exhilarating experience to younger audiences."
it`s happening, the most awaited comeback of all times 🤩

Takeshi's Castle ft. #BhuvanOnPrime, coming soon! 🏰 pic.twitter.com/StZC5RrO9G

— prime video IN (@PrimeVideoIN) September 14, 2023
Commenting on the involvement in the iconic show, actor and creator Bhuvan Bam said, "Since the original version of Takeshi`s Castle was on television, I have been an ardent fan of the concept, execution and the hilarity of the game show. It's highly nostalgic for me to have grown up seeing the show and now voicing it, is genuinely a full circle moment. I don't think there is anyone in my generation who hasn`t loved and enjoyed this madcap comedy. Being a part of this incredible game show is a privilege and an honour. As an entertainer, my viewers have always appreciated the unique yet relatable characters that I've portrayed, and I am happy to bring a bit of my creative self as `Titu Mama`. I am hopeful that the younger generation will love this show as much as we did."