International Emmy Awards 2023: Ektaa Kapoor bags the `Directorate Award`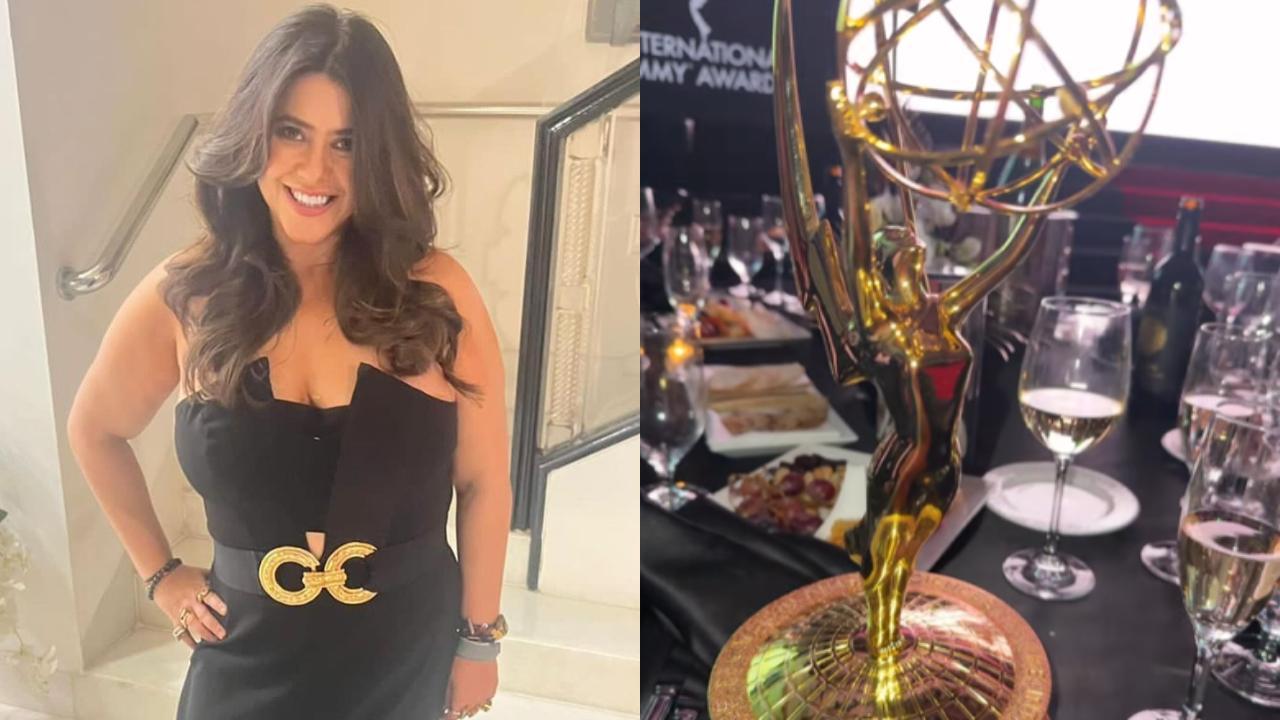 Ektaa Kapoor is breaking boundaries, and how! The filmmaker has added another feather to her cap by clinching a win at the International Emmy Awards 2023.
Ektaa Kapoor marked her attendance at the awards, where she was feted with the esteemed `International Emmy Directorate Award,` presented by the renowned author and new-age leader, Deepak Chopra. With this, Ektaa Kapoor became the first Indian woman filmmaker to receive the International Emmy Directorate Award, underscoring the uniqueness and impact of her contributions to the industry.
Ektaa's win is not merely a personal triumph but a recognition of her unconventional and ground-breaking work, consistently delivering content that resonates with a diverse and extensive audience. Reflecting on this momentous achievement, the producer expressed her gratitude, stating, "I`m delighted to receive the prestigious Emmys Directorate Award! It brings me immense joy and happiness to be honoured at a global scale, such as this. I've always wanted to tell stories because they give me a chance to be heard, seen and represented. I am grateful for the audience`s love that has opened doors for me, allowing me to transition from television to the world of films and OTT. Each story that I told became a bridge to connect with audiences on many levels. The unexpected turns this journey took are a testament to the power of love showered by the people of India and beyond. My heart is filled with gratitude, and a stronger resolve to make a positive impact through my work for audiences."
Ektaa Kapoor is also the recipient of a Padma Shri. The filmmaker is known for her ability to push boundaries and deliver great content. Ektaa`s knack for understanding and meeting the ever-evolving tastes and preferences of the audience has kept her at the forefront of the entertainment business for over a decade. Ektaa has managed to produce 17,000+ hours of television content with 135+ TV shows. This list is also well-decorated, with 50+ feature films. Ektaa has approximately created a 600 million-dollar industry, with 80&#37 of women leading it. Creating 2 million jobs directly impacts more than 7.2 million homes across India.