International Emmy Awards 2023: Vir Das brings home `Best Comedy` for `Landing`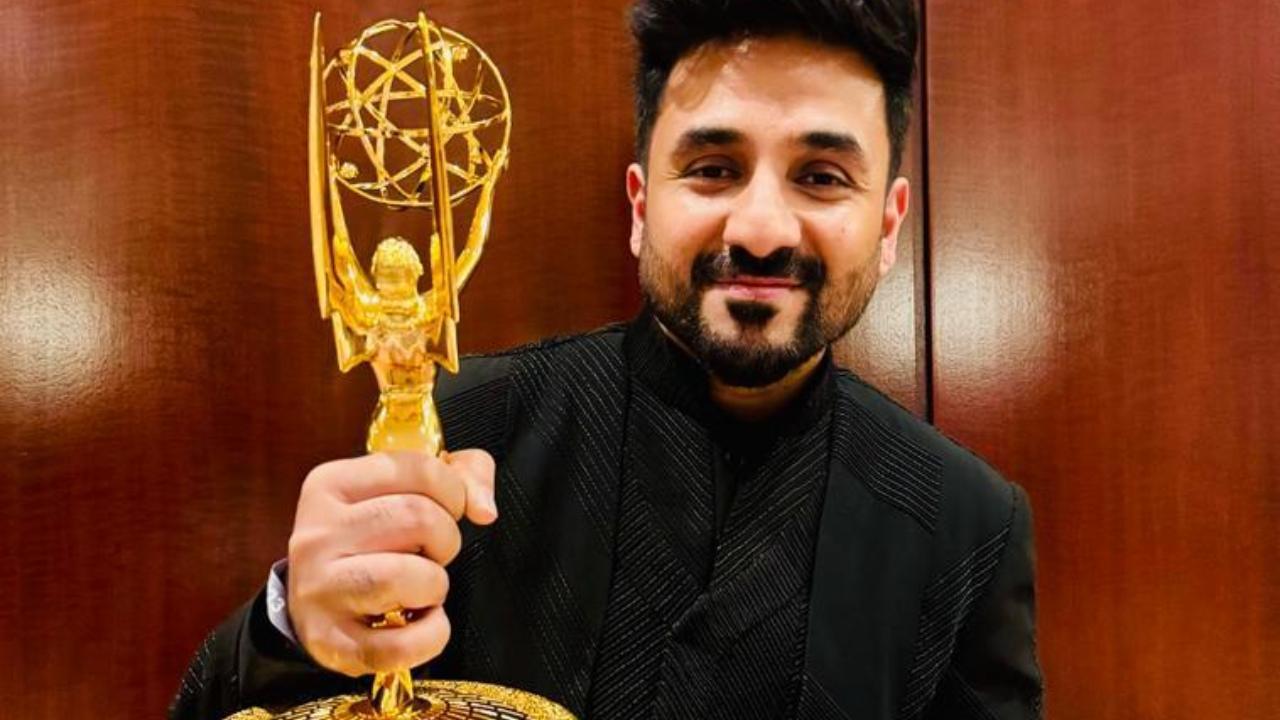 Emmys 2023: The prestigious award show is currently underway, and we had three anmol ratan`s of India representing India in a big way on the international stage. Shefali Shah, Jim Sarbh, and Vir Das were proudly holding up the Indian mantle.
The whole world was waiting at the edge of their seats to see if one of our talents managed to bring home the award, and lo and behold! The International Emmy for Comedy went to Vir Das for `Landing`. A stand-up special produced by Weirdass Comedy, Rotten Science, and Netflix It`s a proud moment for India, as Vir Das is now officially an Emmy Award recipient.
Speaking about the win, Vir Das said, "I have immense gratitude, holding the International Emmy for Best Comedy for `Vir Das: Landing.` This one is for my team and for Netflix without whom this wouldn't have been possible. This journey has been nothing short of extraordinary, and to win this accolade for my fifth special with Netflix feels like a culmination of passion, perseverance, and the undying support of people around the globe who have given so much love to "Vir Das: Landing". This award is not just a recognition of my work but a celebration of the diverse stories and voices from India. Stories that make us laugh, reflect, and, most importantly, unite. This one is for India, for Indian comedy, and for the community of artists at large (sic.)"
Vir Das even expressed his expectation and spoke about the `Indian Soil` act with India today. "I am definitely carrying the Indian soil. I didn`t expect it to become a calling card. When we started talking about it in Netflix as well, I went into the office and I`m like, 'set nahi hain and it`s humble', so it`s not coming from a place of fanciness. There`s one stool and there`s three lights and there`s some sand, which, when you`re doing your fourth thing with Netflix, I find a lot of Western comedians tend to go bigger suit, bigger stadium. And I like the fact that Indian comedians, we get a little more humble and we take the trappings of privilege in that sense."
India Today even asked Vir Das if he would be carrying the Indian soil to the stage if he wins. He said, "What I love about these award ceremonies is you`ve allowed a comedian to punch very much above his weight. If you think about it, I`m nominated with 'Derry Girls', which is a massive multimillion dollar series and these other gigantic fictional shows. And I`m just a guy on a stool. The audacity of the thought of winning isn`t something I`m entertaining. I`m just kind of enjoying the blessing, and whatever happens, happens. I do not think I`ll be pouring sand on the stage. It`s a lot to fit into 30 seconds."
This Emmy award comes after Vir Das was accused of defaming India on foreign soil on many platforms. Vir Das then poked fun and said that he would carry Indian soil with him at all times when he performed, so every time he made a joke about Indians, he`d be on Indian soil! That`s not all; a video is played at the end of `Landing` where the comedian is actually bagging soil from Mumbai`s Juhu Beach.