Israeli Defence Forces strike 250 Gaza terror targets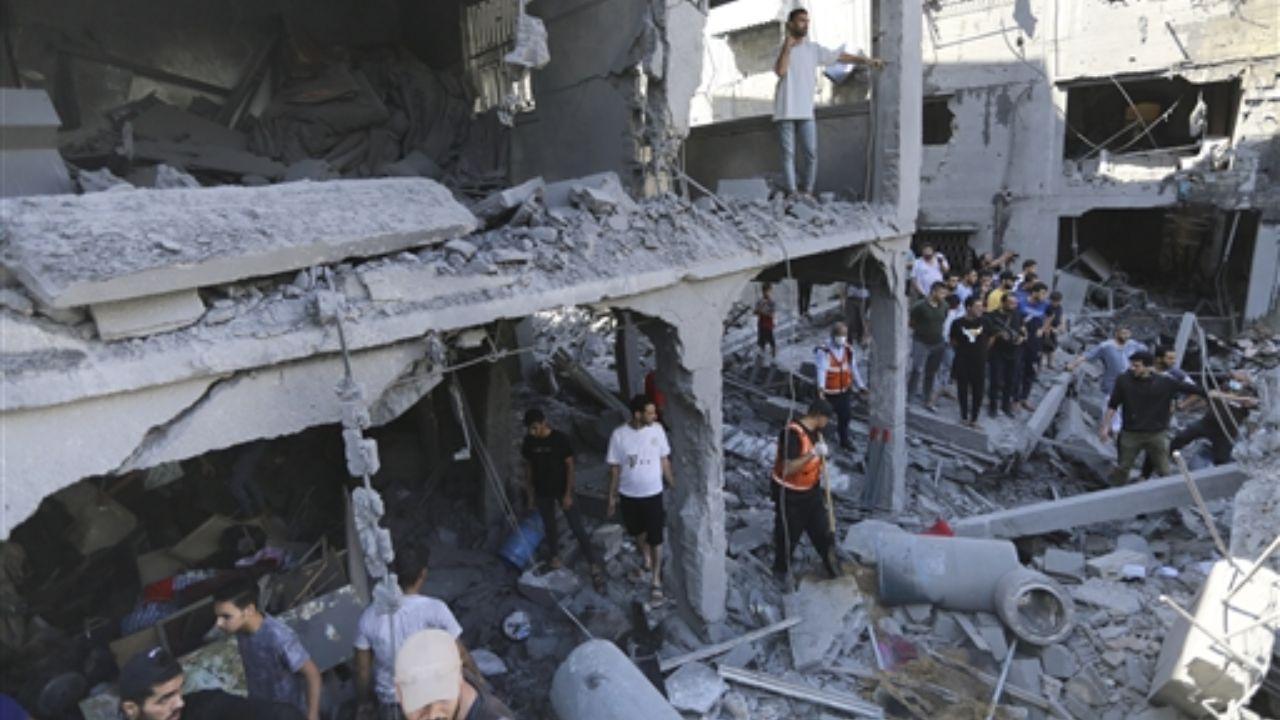 The Israeli Defence Forces (IDF) conducted airstrikes against approximately 250 terrorist targets linked to extremist organisations while operations were still underway in the Gaza Strip. The strikes targeted a number of terrorists, missile launchers, and terrorist infrastructures, stated a report in an agency.
According to the agency report, during night operations, a rocket launch site firing rockets towards the Gush Dan region, which includes the greater Tel Aviv area, was targeted by a combat helicopter strike coordinated by the Gaza Division`s fire canopy. The position was situated in a hazardous proximity to a residential area.
Furthermore, the Harel Brigade`s combat unit discovered a cache of weapons concealed within the residence of a terrorist from Nahkaba in the Gaza Strip. Additionally, the 14th Brigade`s combat team unearthed an anti-tank missile hidden beneath a baby bed, revealing potential threats posed within civilian environments, the report added.
The IDF`s actions remain part of ongoing efforts to neutralise terrorist activities and prevent potential threats emanating from Gaza.
Meanwhile, the Israel Defence Forces said that three Hamas commanders had been slain during fighting that took place in Gaza overnight. The IDF had also released CCTV footage showing at least three hostages being taken to Shifa Hospital, where Hamas has established terror facilities.
According to the IDF spokesperson, Rear Adm. Daniel Hagari, their intelligence had verified that terrorists from Hamas "quickly" killed Cpl. Noa Marciano at Shifa. She had been taken there due to non-life-threatening injuries she had sustained while being held captive. Marciano was kidnapped from Kibbutz Nahal Oz, where she was a lookout, in Modi`in, central Israel, he added. The IDF reported on Friday that it had located her body in a structure next to Shifa.
In addition to Marciano, two hostages from Nepal and Thailand were hidden at Shifa Hospital in the immediate aftermath of the October 7 massacre, said Hagari.
"The evidence I will share was sent by Israel through diplomatic channels to the countries of these civilians. Hamas was hiding hostages and murdering hostages inside Shifa Hospital. Hamas was building tunnels under hospitals," he was quoted as saying in the agency reports.
With agency inputs