Jessica Pegula reduced to 'sitting eating doritos at midnight' after birthday 'bagel'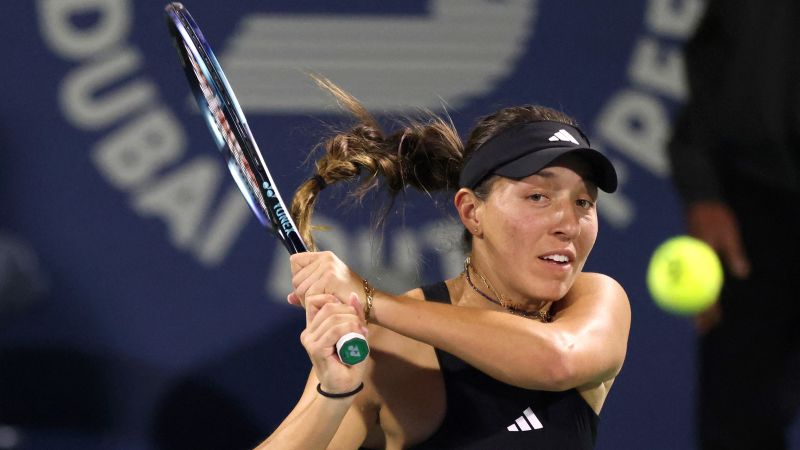 CNN
–

Some parts of being a professional tennis player are not glamorous.
And world No. 3 Jessica Pegula revealed the game's quirky side in a witty tweet after her 6-1, 5-7, 6-0 loss to Barbora Krejcikova in the semi-finals of the Dubai Championships on Friday.
"Everyone: "What's it like playing on tour? It must be amazing! "
"Me: bagged on your birthday, sat eating Doritos at midnight, waiting for a 16 hour flight home," the American tweeted, alongside a selfie of him eating the crisps.
As well as reaching the semi-finals in Dubai, Pegula reached the final of the Qatar Open last week, where she was defeated by the in-form Iga Sviatek.
"In all seriousness," Pegula added in a follow-up tweet, "Proud of my efforts over the past two weeks. Time to get some rest."
Pegula has emerged as one of the top players on tour over the past two seasons, reaching career high rankings in singles and doubles.
But, even though the result didn't go his way on Friday, at least he still celebrated his 29th birthday with Coco Gough, the world No.6.
"Our (mostly mine) terrible vocals of your birthday song," Gough tweeted In response. "But at least the cake was good."