Joe Rogan implores UFC ref to pause fight after Shavkat Rakhmonov loses mouthpiece: 'That's so crazy'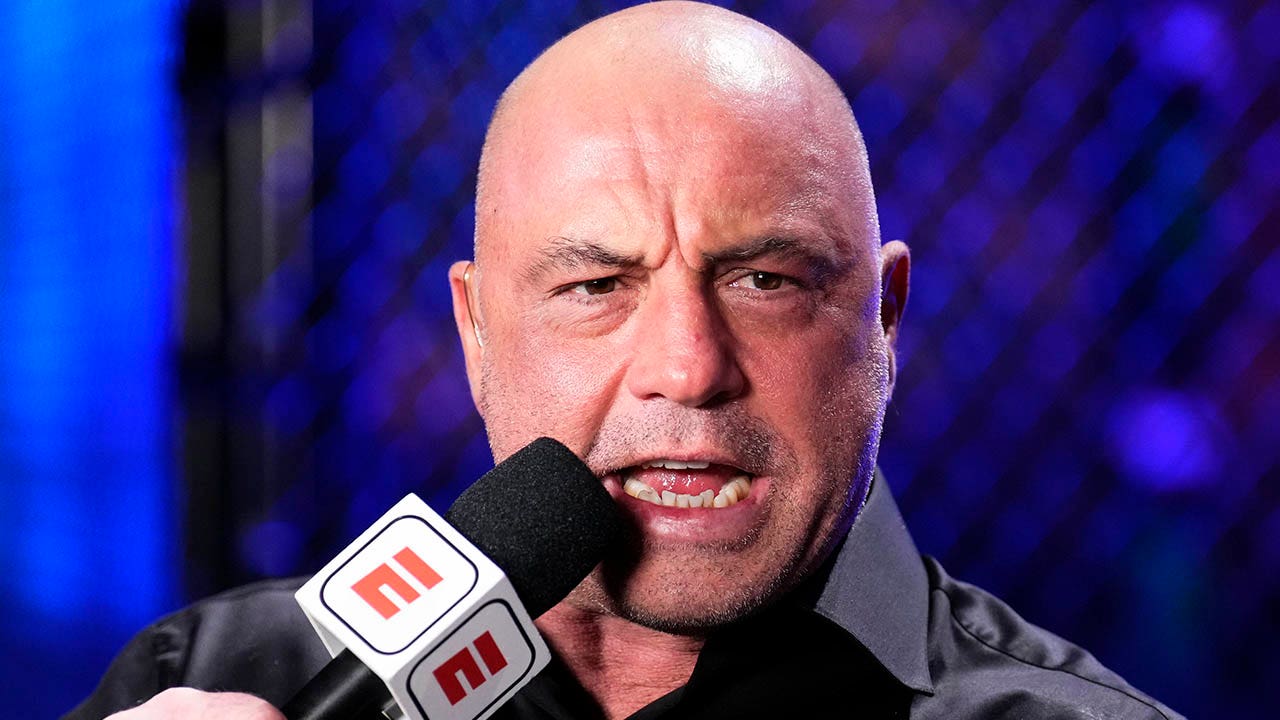 Joe Rogan was on call for UFC 285 on Saturday as Jon Jones defeated Cyril Gaines to win the heavyweight title in his return to the Octagon in more than three years.
Before getting to the night's main event fight, Rogen helped make sure Shavkat Rakhmonov was safe during his bout against Geoff Neal. In the first round, Rogan alerted referee Herb Dean to Rakhmonov's mouthpiece which fell during the fight with over a minute remaining.
Click here for more sports coverage on FOXNEWS.COM
Dean pressed a pause on the fight to make sure Rakhmonov got his face off and then the contest would continue. Daniel Cormier said on the broadcast that Rakhmonov "didn't seem to care" about finding a piece of equipment to protect his mouth and kept fighting.
Dean examines Rakhmonov's mouth and then finds the tip of the mouth on the Octagon floor.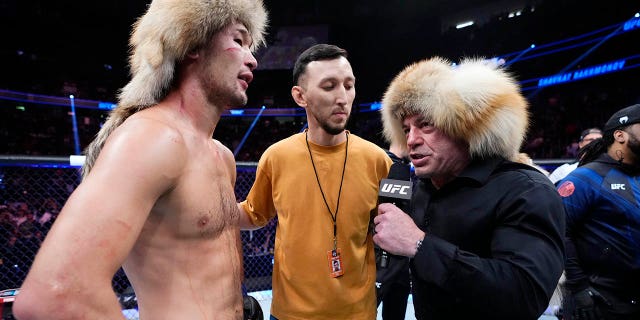 Actor Jake Gyllenhaal Films 'Road House' at UFC 285 Weigh-In
"He didn't know," Rogan said. "If I hadn't told him, he wouldn't have known. It's so crazy."
Rakmonov defeated Neal via submission in the third round and remains undefeated with a 17-0 record. Neal fell to 15-5. Their bout was originally scheduled to take place at UFC Fight Night in January, but Neal pulled out due to injury.
Their welterweight bout was rescheduled for March. However, Neal came in four pounds over the limit and the fight went down as a catchweight.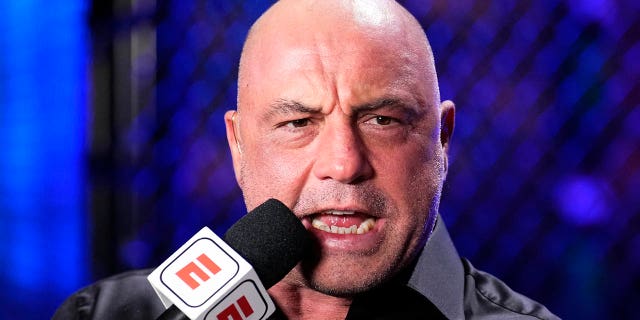 Click here to get the Fox News app
Rakmonov has been fighting in the UFC since 2020. He submitted Alex Oliveira at UFC 254. Neal was in Dana White's Contender Series 3 in 2017, defeating Chase Walden via TKO. He then defeated Brian Camozzi via submission at UFC Fight Night in 2018.