John Cena visits India for wrestling event, meets Telugu star Karthi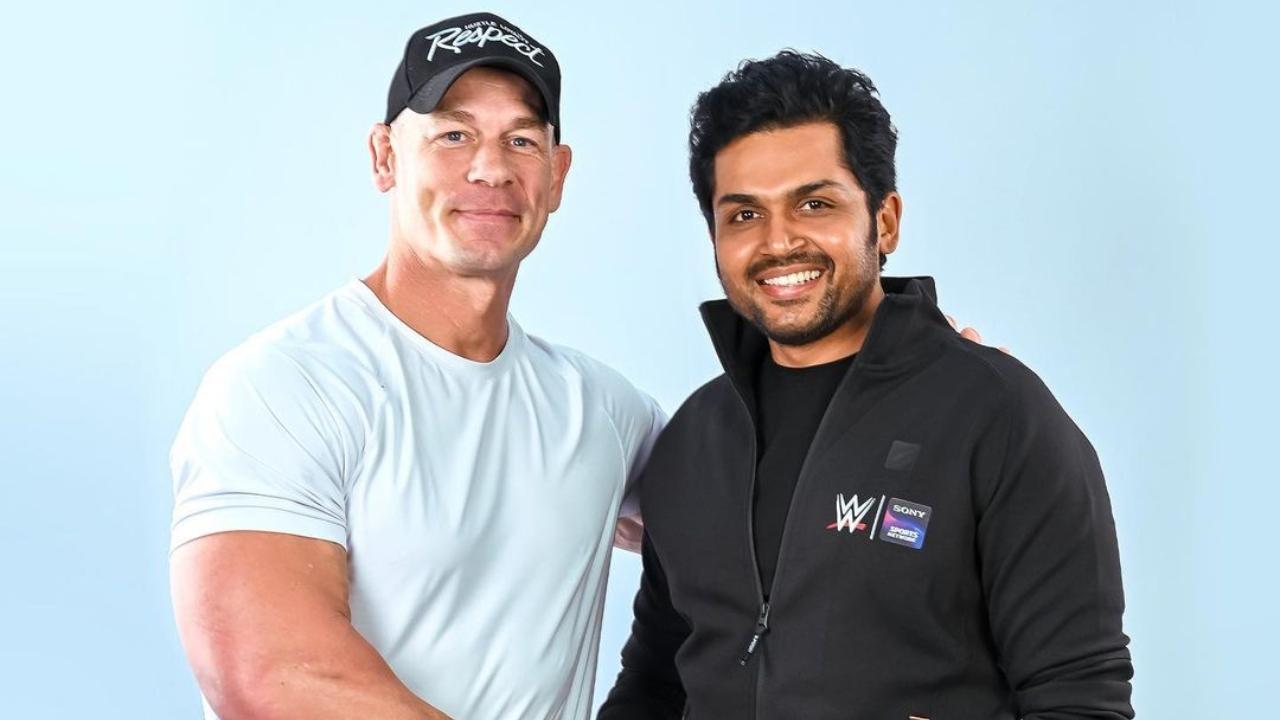 The World Wrestling Entertainment 2023 returned to India after a long time. The event was first hosted in the country in 2017. Hollywood actor and wrestling champion, John Cena, was at the event held in Hyderabad on Friday. He received a thunderous welcome from the Hyderabad crowd.
Telugu actor Karthi, who was seen in PS-2 recently, shared a picture with John and wrote, "A great pleasure meeting you @johncena. Thank you for being so kind and warm. It's wonderful how you could make everyone feel special in those few minutes. Hustle Loyalty Respect – felt all of that 🙂 #WWESuperstarSpectacle Hyderabad."
View this post on Instagram
On August 23, John shared a picture of the Indian tricolour on Instagram. Since his post coincided with the landing of Chandrayaan-3, netizens couldn`t be more excited. One person commented, "Get this man a Aadhar card." Another fan wrote, "John cena is secretly an indian."
View this post on Instagram
John tweeted about his India visit on August 21. He wrote, "Cannot wait to reunite with the @WWE family live on #Smackdown! Especially excited to meet the #WWE Universe in India and wrestle for the FIRST TIME EVER in India! The time is NOW…. C U all VERY soon!!!"
The actor-wrestler got a grand welcome in Hyderabad. In a viral video, he can be seen dressed in a white T-shirt, black shorts and a cap. Amid heavy security, the star was given a traditional welcome at the hotel. A garland was put around his neck.
Regarded as one of the greatest wrestlers of all time, John made his acting debut with The Marine in 2006. He went on to act in films like Trainwreck (2015), Ferdinand (2017), Blockers, and Bumblebee (both 2018). He joined F9 (2021) as Jakob Toretto, reprising his role in Fast X (2023), and portrayed Peacemaker in The Suicide Squad (2021).
His upcoming films, which are currently in production and post-production stages, include Coyote vs. Acme, Ricky Stanicky, Grand Death Lotto and Heads of State with Priyanka Chopra.