'Look at what's happening in India rather than listening to perceptions': Sitharaman's staunch message to West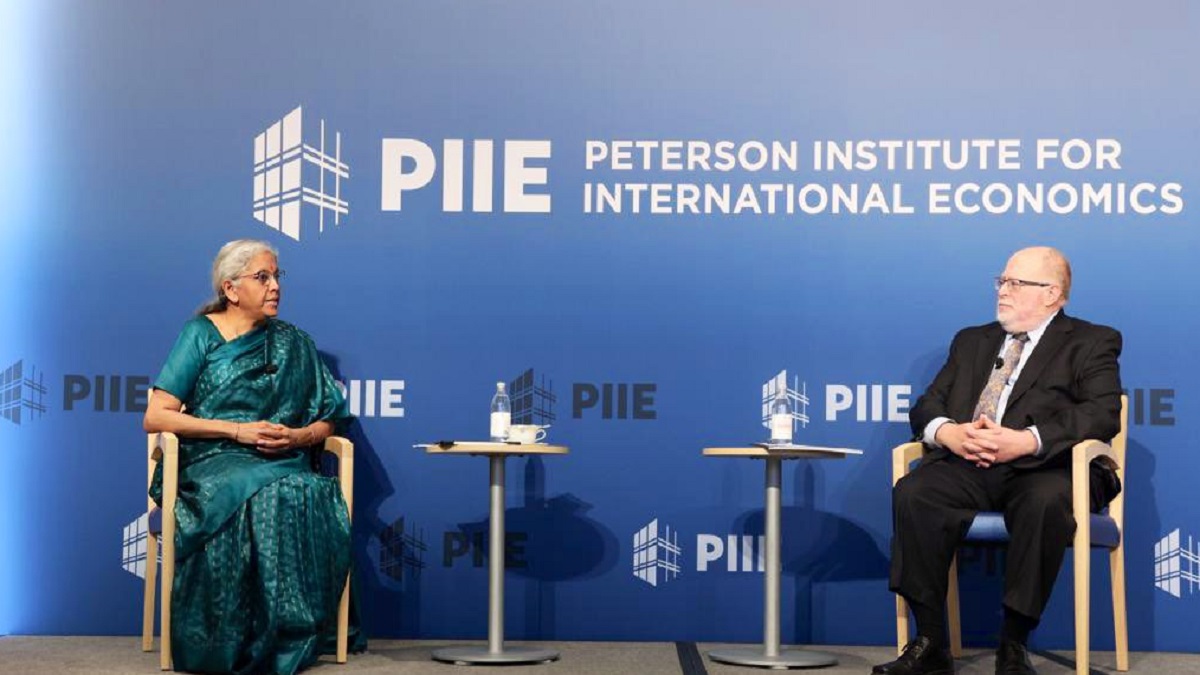 PIIP convention: Union Finance Minister Nirmala Sitharaman, who is on her visit to the US, took a swipe at the West and its media for creating a negative view against India and business establishments.
Speaking at an event at the Peterson Institute for International Economics, an American think tank based in Washington, he criticized the Western media for its tendency to report hostile events only to create an atmosphere of anxiety in the business community.
Sitharaman's strong message to the West
In a strong message to the West, Sitharaman suggested that foreign investors should at least visit New Delhi despite believing the fake propaganda.
The finance minister said, "Foreign investment has been pouring into India. I would tell potential investors to come and see what is happening in India, and not to listen to assumptions being made by people who have not been on the ground but Writing reports," said the finance minister.
Attention should be paid to the WTO, Sitharaman said


Apart from this, Sitharaman also criticized the World Trade Organization (WTO) for its attitude towards certain issues. He said the organization should be more progressive and fair to all members and said it should give voice to all.
"WTO needs to be more open about issues. WTO needs to be progressive and fair to all members. It needs to give everyone a voice and not just listen but listen," Sitharaman added. Sitharaman said.
"Despite the development of the digital age, a moratorium on electronic transmission has continued since 1998. Should there be no change in WTO policy in terms of moratoriums? We do not need to reverse the gains of globalization, but build upon it. transparent," he noted.
Speaking about free trade agreements, the minister asserted that New Delhi has signed agreements with several countries including Australia, UAE, Mauritius and ASEAN. Also, he maintained that the Finance Ministry has extended quota-free and tariff-free regimes to LDCs as well.
"This is the resilience of the Indian people.." Sitharaman
Asked about India's post-pandemic economic growth, he asserted that New Delhi is doing exceptionally well at a time when other countries are reeling under record inflation and lowest output levels. . "It is the resilience of the Indian people to take it upon themselves, accept the challenge and come out in their businesses despite the tragedies at home," Sitharaman said on the revival of the Indian economy after the pandemic.
Also Read: I am with a middle-class family, understand their pressure, says Sitharaman
Latest business news