Loyola Chicago's Sister Jean, 103, journeys to New York for Ramblers' A-10 Conference tournament
There is only one number for age of Loyola Chicago Dear Pastor Sister Jean Dolores Schmidt.
Known by many as simply Sister Jean, the Catholic nun has become a fixture College basketball The Ramblers travel to New York on Tuesday for their first-round matchup against St. Joseph in the Atlantic 10 Conference Tournament.
The NCAA March Madness Twitter handle posted, "At 103 years old, Sister Jean won't miss Loyola Chicago's opening round game in the A-10 Tournament.
Sister Jean, the famed men's basketball chaplain at Loyola, will release her memoir at the end of the month.
Sister Jean, who turned 103 in August, told "Fox & Friends" Tuesday morning that, aside from genetics, there are three simple things she attributes to living a long and healthy life.
"Well, I tell people when they ask me that question that I eat well, I sleep well and, hopefully, I pray well," she said.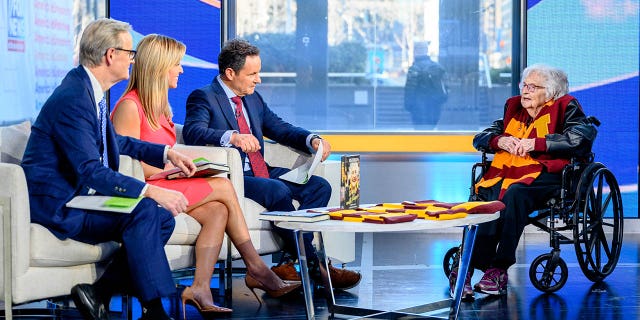 Click here for more sports coverage on FOXNEWS.COM
Ramblers also play a role in that lifestyle.
"My basketball team, it keeps me young. All these young people keep me young at heart. I can't walk, but they keep me young at heart," she said.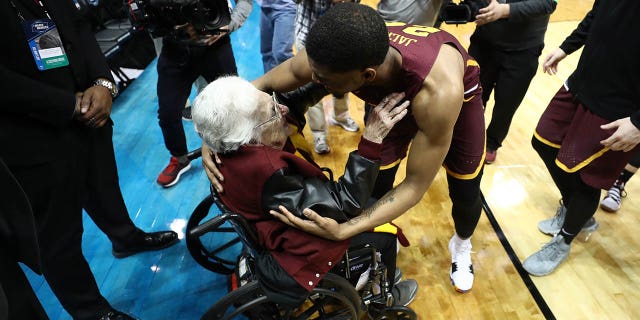 Sister Jean says the basketball team has taught her many things, but, of course, she has done the same for the team.
"When I first started [praying with them before games]One of the young men said, 'I thought we would do a lot of praying, but then when Sister Jean gave us a scouting report…'" he said before continuing with a laugh.
Click here to get the Fox News app
St. Joseph's defeated Loyola Chicago 72-67 in Tuesday's game to advance to the second round, where it will face No. 7 George Washington on Wednesday at 5 p.m. ET.