Muslim couples marry as per Islamic wedding rituals at VHP-run Hindu Temple in Shimla I Know Reasons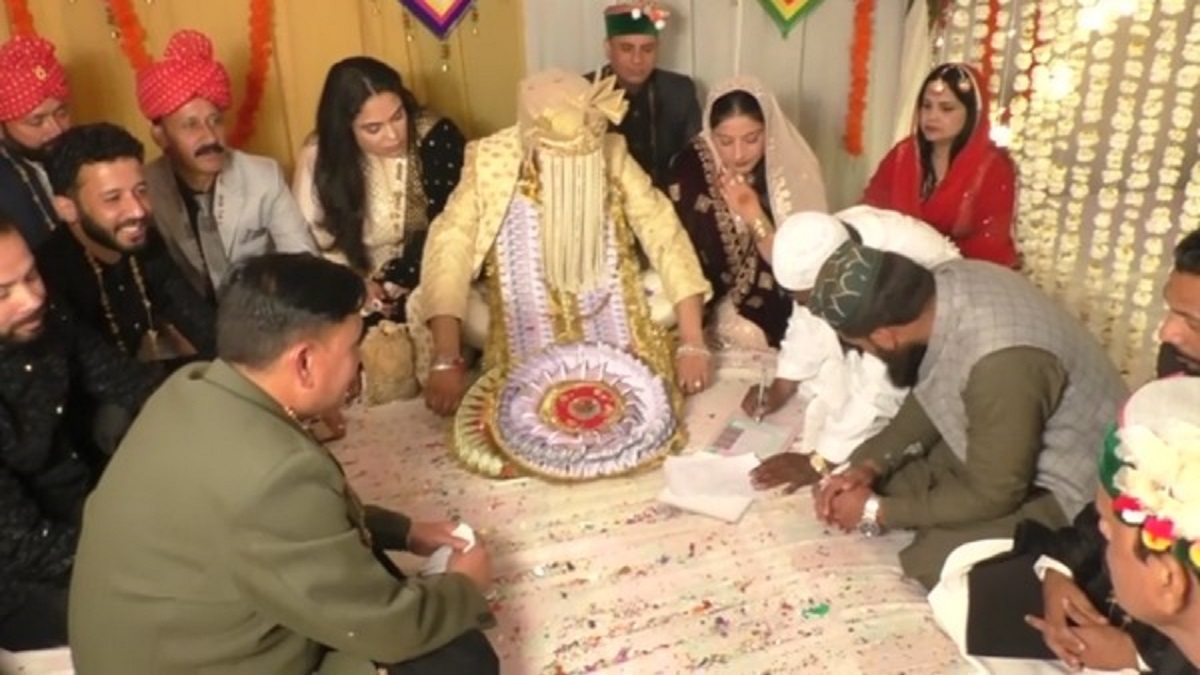 A Muslim couple got married as per Islamic rituals in the premises of a Hindu temple in Rampur in Shimla district. Interestingly, the Thakur Satyanarayan temple where the marriage ceremony took place was run by right-wing groups – Vishwa Hindu Parishad (VHP) and Rashtriya Swayamsevak Sangh (RSS).
This place is the office of both VHP and RSS. According to news agency ANI, the Nikah ceremony was performed in the temple premises in the presence of the Maulvi and witnessed by both the Hindu and Muslim community.
Vinay Sharma, general secretary of Thakur Satyanarayan Temple Trust Rampur, told ANI, "The Vishwa Hindu Parishad runs the temple and the district office of the Rashtriya Swayamsevak Sangh. The Vishwa Hindu Parishad and the RSS are often accused of being anti-Muslim. But here A Muslim couple got married. This in itself is an example that Sanatan Dharma always inspires to move forward inclusively."
The girl's father, Mahinder Singh Malik, said that the daughter's marriage has been conducted in the Satyanarayan temple complex in Rampur. The people of the city, whether it is the Vishwa Hindu Parishad or the temple trust, have taken positive and active leadership. Support in organizing this wedding."
He said that with this the people of Rampur have given a message of mutual brotherhood. He added, "One should not mislead the other so that mutual brotherhood deteriorates." The parents said that both the children are working as engineers in a multinational company.
Also Read: Delhi: RSS Muslim outreach continues, meeting with Islamic intellectuals to discuss their issues
Latest news from India