My Hindu faith led me to presidential campaign: Indian American Republican candidate Vivek Ramaswamy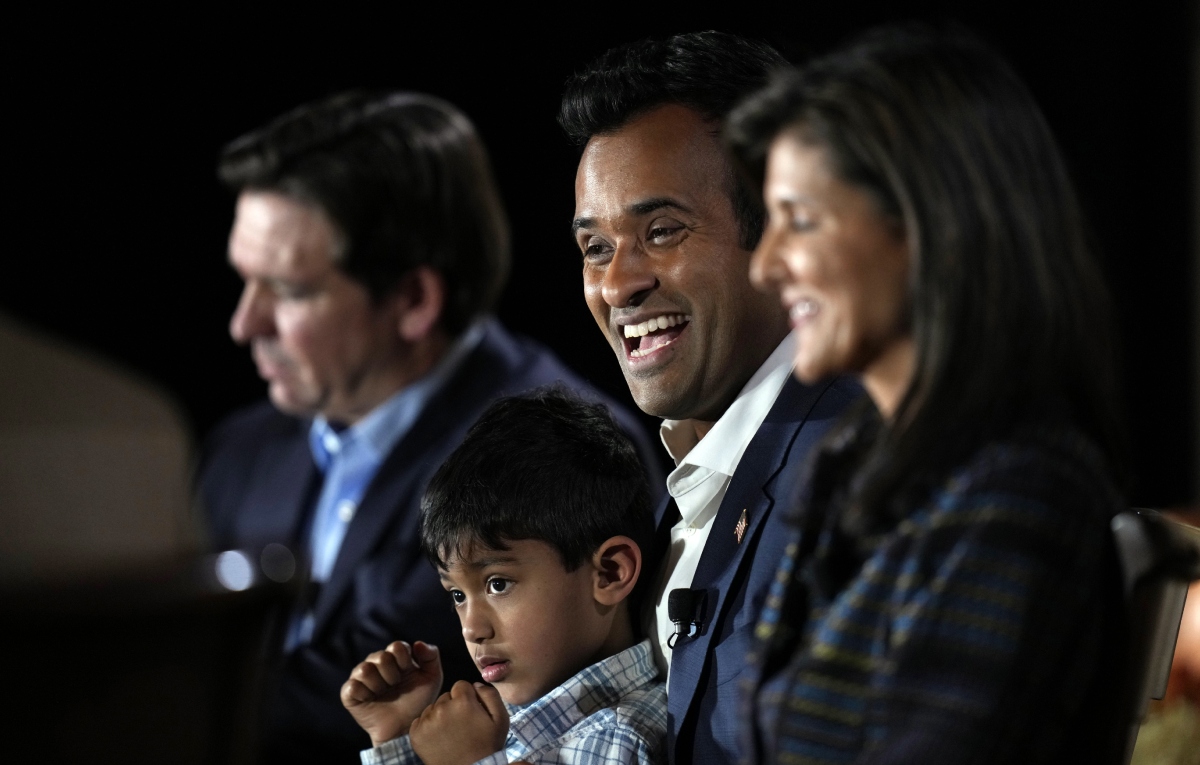 Indian-American presidential aspirant Vivek Ramaswamy on Friday spoke on his 'Hindu faith', elaborating on how it motivated him to join the presidential race along with his Republican peers Nikki Haley and Ron DeSantis for the elections next year.
The Indian American entrepreneur, in an address at 'The Family Leader' forum organized by The Daily Signal platform, drew parallels between the teachings of Hinduism and Christianity, saying that he intends to promote shared values for the benefit of the next generation.
"My faith is what gives me my freedom. My faith is what led me to this presidential campaign…I am a Hindu. I believe there is one true God. I believe god put each of us here for a purpose. My faith teaches us that we have a duty, a moral duty to realise that purpose. Those are God's instruments that work through us in different ways, but we are still equal because God resides in each of us. That's the core of my faith," he said.
The 38-year-old Republican presidential candidate also spoke on how his family instilled values of marriage and respect for parents. "My parents taught me that family is the foundation… Marriage is sacred. Abstinence before marriage is the way to go. Adultery is wrong. Marriage is between a man and a woman. Divorce is not just some preference you opt for…you get married before God and you make an oath to God and your family," he said.
Will make family, patriotism cool again: Ramaswamy
"Can I be a President who can promote Christianity across the country? I can't…I don't think that's what we should want a US President to do either…but will I stand for those shared values? Will I promote them in the examples that we set for the next generations? You are damn right, I will! Because that's my duty," he further pledged.
Ramaswamy further promised to shoulder the responsibility of making faith, family, hard work, and patriotism "cool" again for the next generation in the United States if he is elected as President next year. Notably, he is a native of southwest Ohio.
His mother was a geriatric psychiatrist and his father worked as an engineer at General Electric. His parents migrated to the US from Kerala. Ramaswamy's presidential campaign has gained attention and he has risen in GOP primary polls, although he still lags behind former President Donald Trump and Florida Governor DeSantis in support.
Republican rivals get friendly with each other
On the same day, Ramaswamy was joined by his republican rivals DeSantis and Haley as they sat side-by-side at the festive Thanksgiving table in Des Moines. Trump did not attend despite being invited.
The candidates addressed each other by their first names and at times noted where they agreed. The conversation often led them back to pieces of their stump speeches, as foreign policy on Israel, China and the Russia-Ukraine war, religious liberty and agriculture were raised, but the interactions between them were friendly.
This marked a stark change as Ramaswamy and Haley have frequently engaged in heated feuds in recent candidate debates, culminating with Haley calling Ramaswamy "scum" after he attacked her daughter for using TikTok, the video-sharing app that many Republicans want to ban due to its links to China.
The rivalry between DeSantis and Haley is also growing, with both sides competing hard for major donors and arguing over who has a better chance of beating Trump. However, on that event, the candidates seemed friendly with each other, sharing emotional stories during the unusual forum that offered a more collegial, intimate conversation, moderated by Family Leader President and CEO Bob Vander Plaats.
(with inputs from agencies)
ALSO READ | 'Dick Cheney in three-inch heels…': Vivek Ramaswamy, Nikki Haley trade bitter barbs at GOP debate
Latest World News