Neiphiu Rio, Conrad Sangma to take oath as CMs in Nagaland, Meghalaya respectively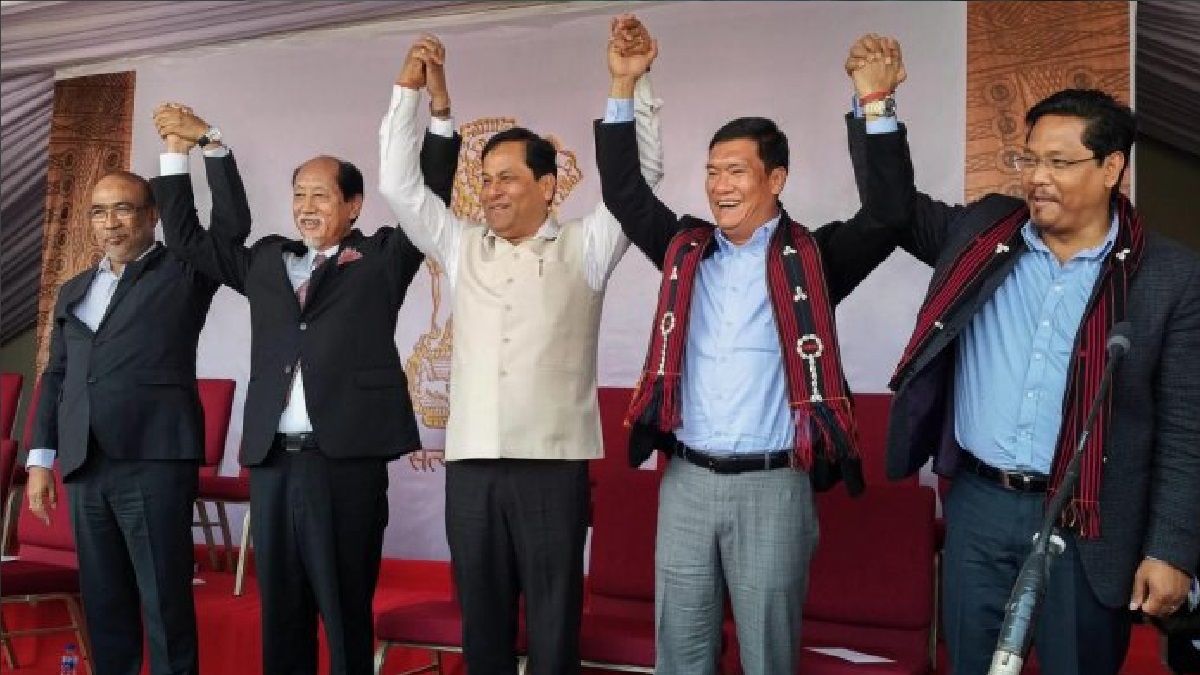 The stage is set for the swearing-in ceremony of new Chief Ministers in Nagaland and Meghalaya. NDPP leader Nephiu Rio and NPP leader Conrad Sangma will be sworn in as chief ministers of Nagaland and Meghalaya respectively on Tuesday.
Swearing ceremony in Tripura on Thursday
BJP's Manik Saha will also take oath as the Chief Minister of the Saffron Party-led coalition government in Tripura on Thursday, a day after Holi.
PM Modi, Amit Shah will attend the event
Prime Minister Narendra Modi and Union Home Minister Amit Shah are expected to attend all three functions this week.
Rio will lead an unopposed all-party government in his state even as the central government continues talks with former NSCN (IM) rebels to finalize the long-awaited peace deal in the border state.
The NDPP-BJP alliance won 37 seats in the 60-member assembly in the recently held Nagaland elections.
All other parties in the state later gave letters of support to the Rio-led coalition.
After the start of the election campaign, both the NDPP and the BJP had fielded the 72-year-old Rio as their chief ministerial candidate.
In Meghalaya, the NPP-led alliance, which has 45 MLAs in its support, including two from the BJP, has staked its claim to form the government.
NPP chief Conrad K Sangma, whose party won 26 seats in the February 27 elections, will be sworn in as chief minister on Tuesday along with other cabinet ministers.
On Monday, 58 newly elected legislators were sworn in as members of the Legislative Assembly with Speaker Pro-Tem Timothy de Schira and administered the oath of office and secrecy.
Sangma, who will take oath as Chief Minister for the second consecutive term, was also present at the function.
The election of the Speaker of the newly formed Vidhan Sabha will be held on March 9 during the special session of the House.
In Tripura, the BJP said that its leader Manik Saha will continue as Chief Minister.
Saha was nominated as the Chief Minister in the meeting of the BJP Legislature Party in Agartala on Monday.
In the recently held elections, the BJP won 32 seats in the 60-member assembly, while its ally—the Indigenous People's Front of Tripura (IPFT) won one seat.
Talking to reporters outside the Raj Bhavan, BJP state president Rajib Bhattacharjee said, "Manik Saha, who was unanimously elected as the leader of the Legislature today, met the Governor and staked his claim to form the government." Our partner IPFT has also forwarded his letter. support."
The BJP and its allies retained power in Tripura and Nagaland, while in Meghalaya, the National People's Party (NPP) emerged as the largest party, with the Saffron Party later backing the regional outfit led by Conrad Sangma.
(with PTI input)
Also Read- Secret of BJP's performance lies in 'Triveni' which increases its strength 111 times: PM Modi in victory speech
Latest news from India