Nigeria: Six killed, dozens injured after bus collides with running train in Lagos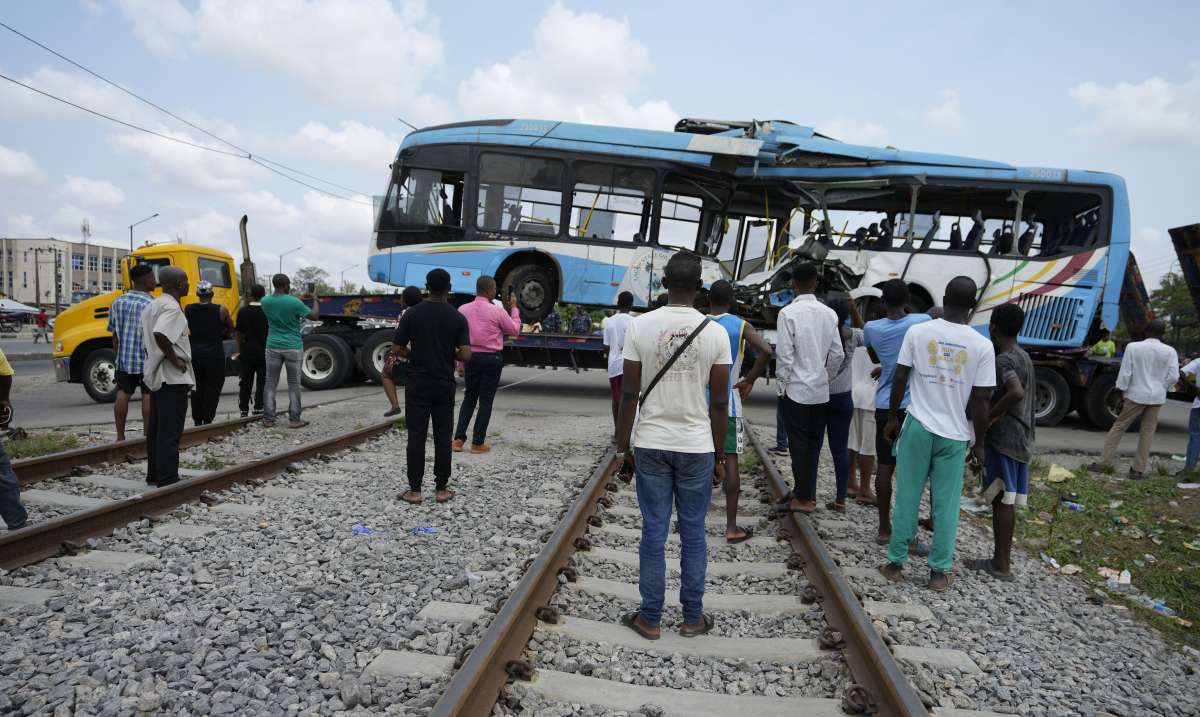 Six people were killed and dozens injured after a train collided with a bus trying to cross railroad tracks while ignoring a traffic signal in Lagos, Nigeria, the emergency response agency said on Friday.
The head of Nigeria's National Emergency Management Agency in the state, Ibrahim Farinloye, said the bus was carrying government workers to work when it collided with an inter-city train in the Ikeja area of ​​Lagos.
"So far, 84 people have been rescued alive and taken to hospital…(and) the total number of deaths so far is six who died in hospital," Farinloy said. He said that all the injured people were from the bus, no one was injured in the train.
Local residents say train and truck accidents are common in many Nigerian cities where traffic rules are not followed.
They are a serious problem in Lagos, Nigeria's largest city and commercial hub, despite stiff fines introduced by authorities in recent years to try to curb the crashes.
The Lagos State Emergency Management Agency Secretary, Olufemi Oke-Osanyantolu, said the bus driver involved in Thursday's accident violated a traffic signal.
According to Oke-Osanyintolu, the immediate cause of the incident was the carelessness of the bus driver in that he tried to beat the train traffic signal before the train hit him.
Lagos Governor Babajide Sanwo-Olu said he was deeply saddened by the news and called for blood donations.
"Let's pray for the families and pray for mercy and safety for our state," he tweeted.
(with AP input)
Also Read- Pakistan: Quetta court issues non-bailable warrant against former PM Imran Khan
Latest world news