No respite for Pakistan! 14 killed as incessant rain swept away tourist vehicle in occupied Kashmir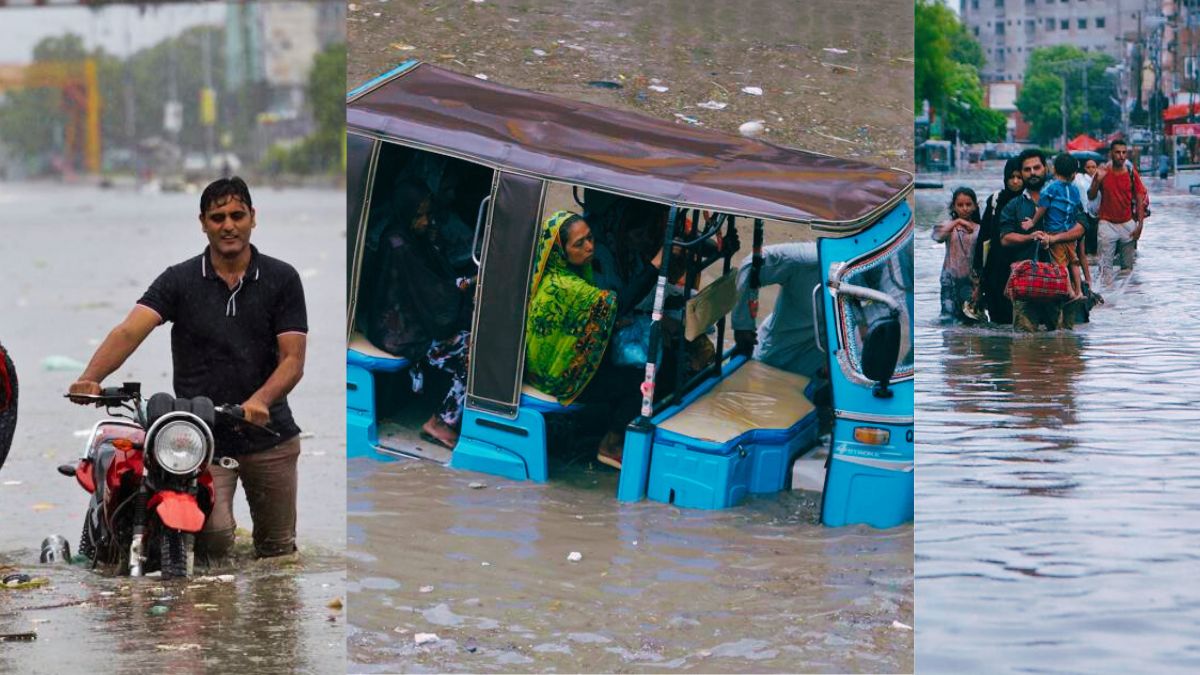 Facing the worst financial crisis ever, Pakistan is currently facing continuous rain since last week. Due to this, at least 14 people have died in the last two days. Eight tourists went missing over the weekend after falling into a river in Pakistan-administered Kashmir (PoK), according to local media reports.
Later, despite launching a massive search operation, police said they failed to locate the bodies. After this, the tourists were declared dead.
Meanwhile, Prime Minister Shehbaz Sharif, who is facing huge criticism from the citizens amid the worsening situation in the country, has ordered officials to be alert to deal with any situation.
Khalid Aziz, a local police officer, said the incident took place on Sunday in the Neelam Valley, a district in the disputed Himalayan region, which is divided between Pakistan and India, but is fully claimed by both.
He said that initially one tourist was killed and five others were injured in the incident, while the police later learned that eight tourists were missing and there was no hope of finding them alive because of the strong currents. The river has swept them away.
The Prime Minister issued a rain warning
At least 14 people, including 9 tourists, have died in PoK since Saturday due to heavy rains in different parts of the country.
In addition, four people died in separate rain-related incidents in southwestern Balochistan province, while a boy died in Karachi, the capital of southern Sindh province.
It asked the prime minister to issue an alert, asking disaster management officials to be vigilant to ensure the safety of the people.
He also asked highway authorities to be vigilant, as some roads were briefly closed due to landslides caused by rain over the weekend.
Last year there were about 1800 deaths due to floods
Rains are likely to continue this week across the country. This has added to the problems in the lives of many people who were badly affected by last summer's devastating floods that killed 1,739 people and affected 33 million others.
Last year, floods caused by monsoon rains also caused a loss of 30 billion dollars to Pakistan's economy.
Also Read: 'Neither Pakistan Army nor Tanks to Fight War Against India': Former Pakistan Army Chief
Latest world news