Pakistan again witnesses brutal 'suicide attack' on security personnel; 9 killed, 13 wounded in Balochistan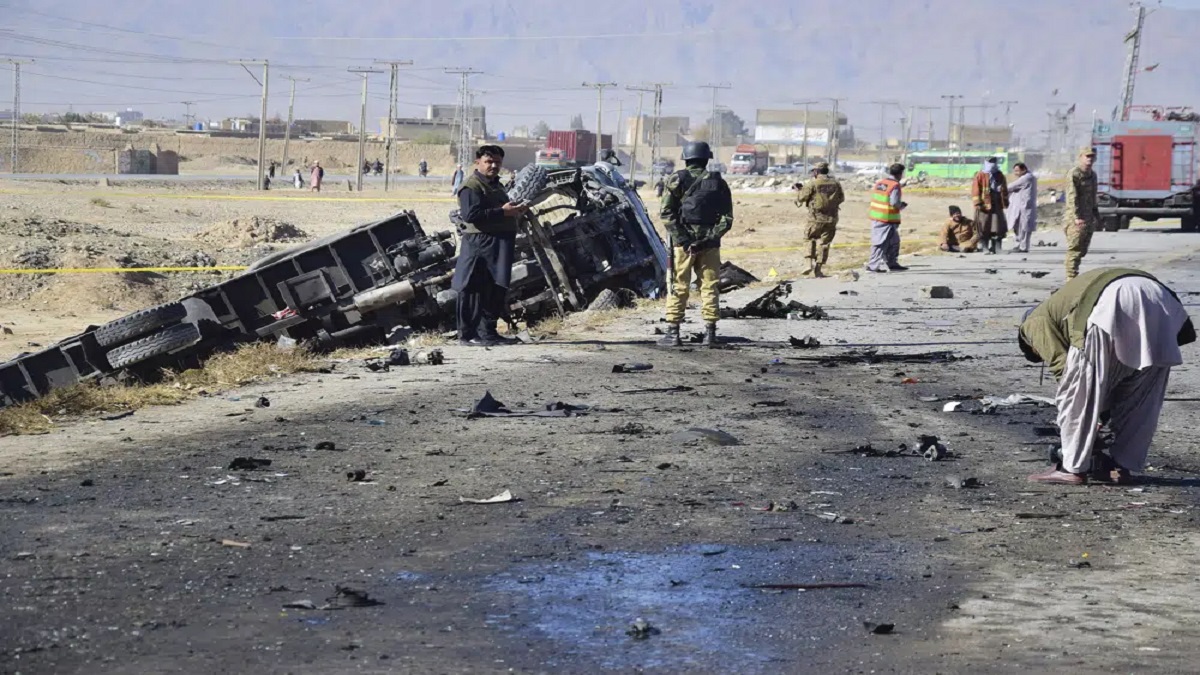 Pakistan Blast: Almost a month after the deadly mosque attack, Pakistan witnessed another brutal attack on security personnel in Balochistan in which at least nine policemen were killed and over a dozen injured.
According to Pakistan's English newspaper, Dawn, the incident occurred on Monday after a suicide bomber rammed a motorcycle into a police truck in southwestern Pakistan.
Confirming the incident, Kachhi Senior Superintendent of Police (SSP) Mehmood Notzai told a Pakistani newspaper that those killed in the blast belonged to personnel of the Balochistan Constabulary (BC) – a department of the provincial police force that provides security at important events. does and in sensitive areas including prisons.
Dawn quoted the official as saying, "The constabulary van was returning to Quetta from Sibi when the explosion occurred at Kambri Bridge in the area bordering Sibi and Kachhi districts.
No one took responsibility
Further, he claimed that the motorcyclist who was believed to be a suicide bomber rammed his vehicle into the police van and the exact nature of the attack would be ascertained after investigation.
No one has yet claimed responsibility for the attack.
Earlier in January this year, terrorists detonated a blast in a crowded mosque inside a high-security police complex in Peshawar city, resulting in the death of at least 100 security personnel.
Also Read: Pakistan: Peshawar mosque suicide bombing death toll reaches 100; The government accepted the 'security gap'
Latest world news