Putin to attend G20 Summit, first time when Russian President and Western leaders sharing same stage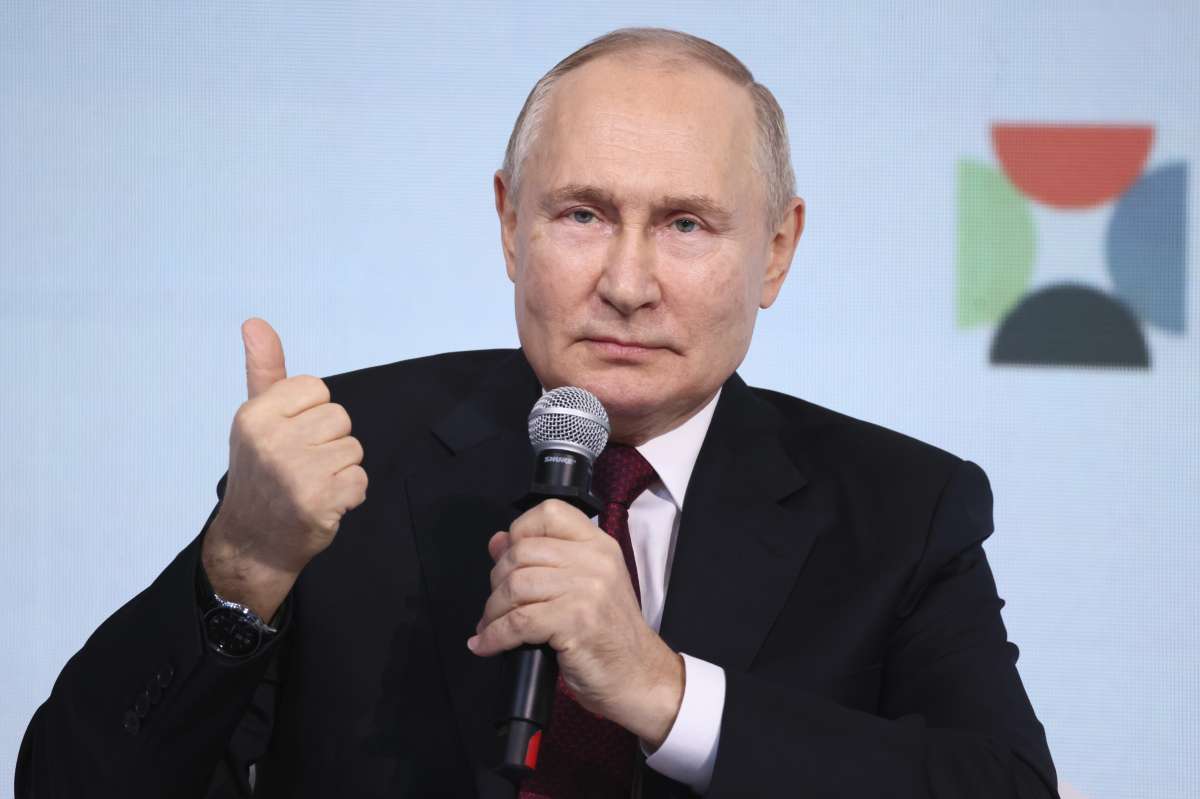 In a major development, the Kremlin, on Sunday, reportedly said that Russian President Vladimir Putin will attend the much-awaited G20 Summit virtually. The summit is scheduled for November 22 in the national capital, New Delhi, where the leaders of the Group of 20 nations are due to attend via video-conferencing. Quoting the Rossiya 1 TV channel, Russian news outlet, Sputnik said Putin is expected to take part in the virtual G-20 summit.
"After a long time, the Russian president and Western leaders can finally participate in the same event. Next week there will be a virtual G-20 summit. And Vladimir Putin is expected to take part in it," Putin's programme on the Russia 1 TV channel reported on Sunday.
Why virtual summit is crucial?
The meeting is considered crucial as it will be held at a time when the world has been witnessing dual conflicts– the Russia-Ukraine war and the Israel-Hamas war. 
India has already sent invitations to leaders of the G20 member nations for the virtual summit. It is learnt that India will focus on its development agenda for the grouping with a focus on challenges being faced by the Global South or the developing countries. There will be no joint outcome document at the end of the summit.
Although neither of the countries has confirmed the attendance of its leaders, it is expected that US President Joe Biden, UK PM Rishi Sunak, and Australian PM Anthony Albanese may join the event. However, the attendance of Chinese President Xi Jinping is also a matter of concern as he and Putin had skipped the in-person G20 Leaders Summit which was held in New Delhi in September this year. 
G20 joint declaration 
The G20 joint declaration unveiled on September 9 was seen as a significant diplomatic victory for India as it pulled off a breakthrough on the contentious Ukraine conflict amid apprehensions that the summit may not be able to release the document in view of sharp differences on the matter.
As the G20 president, India has been focusing on issues like inclusive growth, digital innovation, climate resilience, and equitable global health access with an aim to benefit the Global South.
The G20 member countries represent around 85 per cent of the global GDP, over 75 per cent of the global trade, and about two-thirds of the world population. The grouping comprises Argentina, Australia, Brazil, Canada, China, France, Germany, India, Indonesia, Italy, Japan, the Republic of Korea, Mexico, Russia, Saudi Arabia, South Africa, Turkey, the UK, the US and the European Union (EU).
The African Union was inducted as the new member of the G20 at the New Delhi summit.
Also Read: India to host G20 Summit on Nov 22, Russia-Ukraine war and Middle East conflict may shatter India's hopes
Latest World News