"Every woman wanted to be Sridevi!" : Rani Mukerji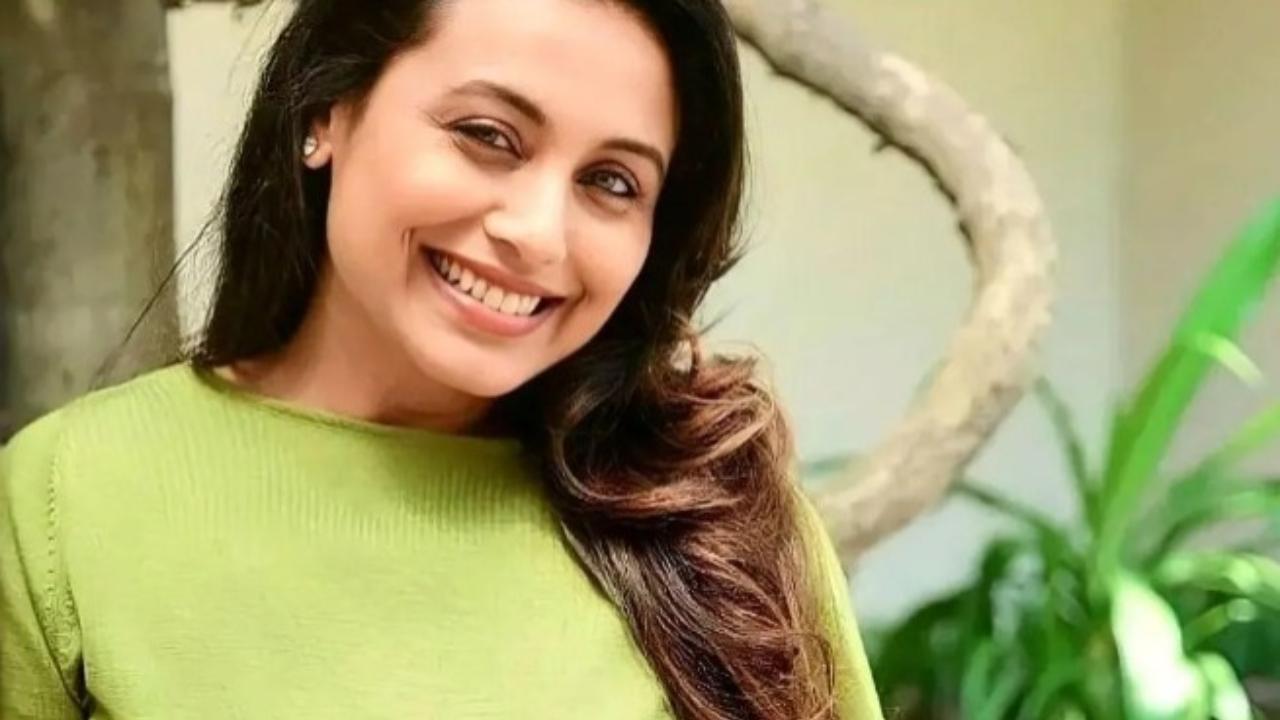 The much talked about Netflix docu-series The romanticsA tribute to the legacy of Yash Chopra and YRF and their cultural impact on India and Indians over the past 50 years, released on February 14 to unanimous acclaim and love.
The national overture of love for Yash Chopra and YRF was evident as The Romantics became the No. 1 trending title on Netflix within 48 hours of its drop, a rare feat for a documentary! The docu-series pays homage to Sridevi, the iconic Yashraj Films heroine who made the entire nation fall in love with her in the Yash Chopra romantic blockbuster – Chandni!
The late Yash Chopra is seen explaining why he wanted to create an old love story for the audience. He says, "Our industry had reached the saturation point of violence. I said OK, now I will take the biggest gamble of my life, whatever that may be. I will not make a formulaic, calculated film. I will make a film that will touch my heart.I started Chandni.
However, the legendary Yash Chopra's career was at a low point at that time, having given a few unsuccessful films. Hence, it was not easy for him to sign Sridevi, who was considered bigger than India's heroes in her prime. Although he had never worked with Sridevi, Yash Chopra admitted that he was influenced by the Tamil drama Moondram Pirai that Amitabh Bachchan showed him.
Anil Kapoor Says, "Sridevi was a top star at that time. He did not know how to approach her. He asked my brother (Boney Kapoor) to talk to him. So, my brother went to Chennai to talk to his mother. He didn't care who Yash Chopra is, who has made so many good films, it was just about the money."
Chandni's success was a watershed moment for the fortunes of Yash Chopra and YRF and Sridevi's brilliance in Chandni has inspired leading ladies of our time to follow in her footsteps to excel on screen.
Also read: Rani Mukherjee Chatterjee VS Norway trailer on overwhelming response to 'Mrs.': I am humbled by the love from around the world
Rani Mukherjee says, "The way every woman wanted to be Sridevi. She was the epitome of grace, beauty and performance. She was just everything a Hindi film actress should be.
About the memory of Sridevi as Chandni Bhumi Pednekar Says, "Oh my God. She was so gorgeous and beautiful, and frail, but she was still so womanly."
Men were also mesmerized by Sridevi's beauty, grace and acting skills in Chandni. However, Hrithik Roshan, who has been very close to the Chopra family, revealed the pre-release mood. He says, "It was (Chandni's) premiere. Then, we heard reports – mixed reports that it wasn't doing well, or that some people didn't like it. So, I remember being part of that conversation and feeling the shocks. "
Of course, the rest is history as Chandni is considered one of the biggest blockbusters in the history of Hindi cinema!
From Aamir Khan to Salman Khan Shah Rukh Khan From Ranbir Kapoor, Amitabh Bachchan to Ranveer Singh, Rani Mukerji to Hrithik Roshan, Katrina Kaif to Anushka Sharma, mega-stars and icons of Hindi cinema have come together to talk about Yash Chopra and YRF's contribution to Indian cinema. . the romantics
The romantics is directed by Oscar and Emmy-nominated filmmaker Smriti Mundra, who returns to Netflix after the blockbuster success of the Indian matchmaking and Never Have I Ever franchises.
Netflix, in this four-part docu-series, will also feature 35 leading figures from the film industry who have worked closely with YRF over its illustrious 50-year existence.
YRF is currently riding high with their latest release Pathan. It is now the number one Hindi film worldwide and has become the biggest all-time blockbuster in the history of Hindi cinema with a worldwide gross collection of 1021.50 crores currently!