Rakhi Sawant of Punjab politics',Chadha's controversial jibe at Sidhu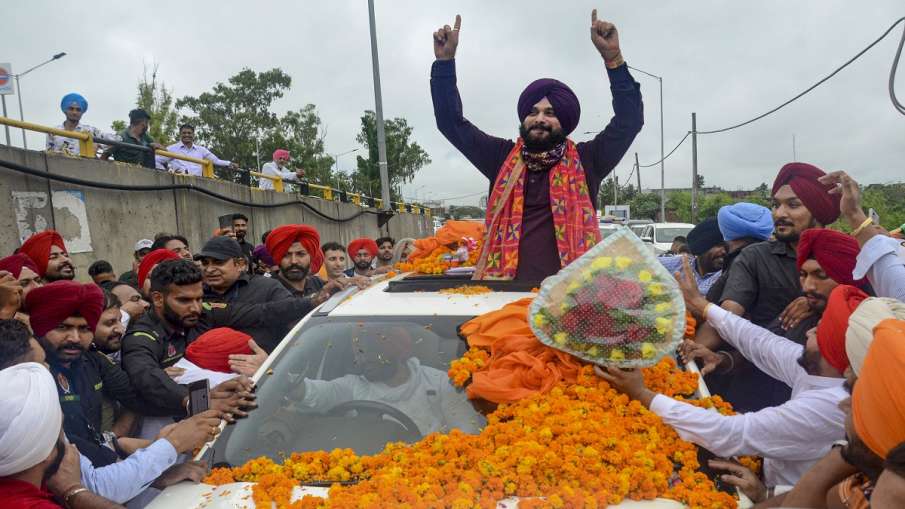 Aam Aadmi Party (AAP) Punjab co-in-charge and MLA from Delhi Raghav Chadha on Friday lashed out at Punjab Congress President Navjot Singh Sidhu, calling him the 'Rakhi Sawant of Punjab politics'. The comment came in response to Sidhu's criticism of Delhi Chief Minister Arvind Kejriwal and his government's "crackdown" on the Centre's farm laws.
"Punjab's protege of politics – Navjot Singh Sidhu – has been reprimanded by the Congress high command for not standing up against the Captain, so today he backpedaled for a change. Arvind Kejriwal. Wait till tomorrow as he will strongly resume his behavior against the Captain," Chadha wrote.
Sidhu had tweeted that the Delhi government had notified one of the three agriculture laws that allowed farmers to sell outside markets and questioned Kejriwal whether the law had been de-notified.
Earlier this week, 'AAP' raised slogans Navjot Singh Sidhu In a letter written to Chief Minister Amarinder Singh, he asked him to stop creating drama and resolve the farmers' issues as soon as possible. Sidhu had on Sunday written to Amarinder Singh seeking action on the farmers' demands, including cancellation of "unfair" FIRs registered against growers during their agitation.
Aam Aadmi Party MLA Harpal Singh Cheema termed Sidhu's letter as a 'news stunt' and said that Congress leaders especially Sidhu are acting as if they are in the opposition.
Read more: Navjot Sidhu has written a letter to Punjab Chief Minister Amarinder Singh, demanding action on farmers' demands.