Rangers' Josh Smith rewarded with adult beverage after receiving facial stitches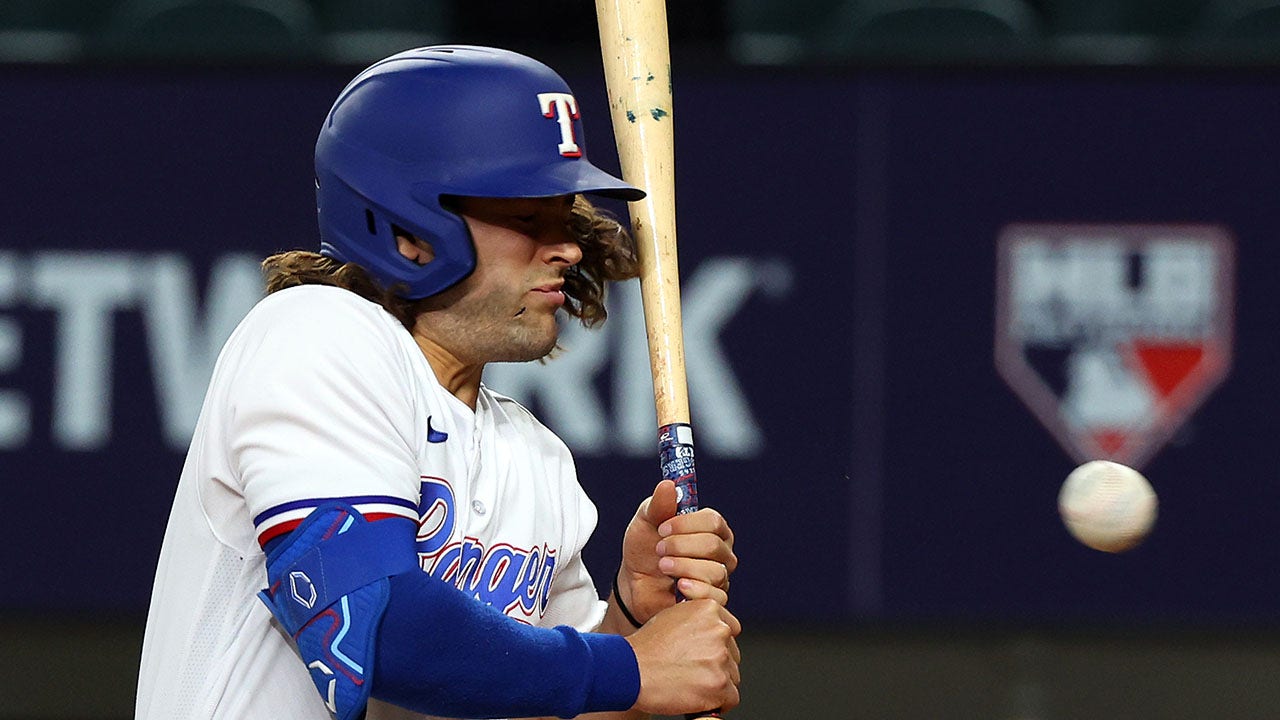 The second season of Josh Smith's big league career with the Texas Rangers has gotten off to a rough start.
The now 22-year-old is listed as day-to-day after hitting Baltimore Orioles left-hander Danny Coulombe in the face during a game on April 3. As a result, he received half a dozen stitches. of the hit.
But on the bright side, Smith received a gift that could help lift his spirits as he works his way back to the baseball diamond.
Click here for more sports coverage on FOXNEWS.COM
Coulombe's 88 mph sinker was high and in and caught the former LSU Tigers on the chin.
Jake McCarthy of the Diamondbacks made a great catch before reaching the stands
As of Tuesday, Smith said he had cleared the concession protocol.
"I feel really good. I slept well," Smith said Tuesday in the Rangers clubhouse. "It's not as bad as I thought it was going to be. There's really no pain or anything like that."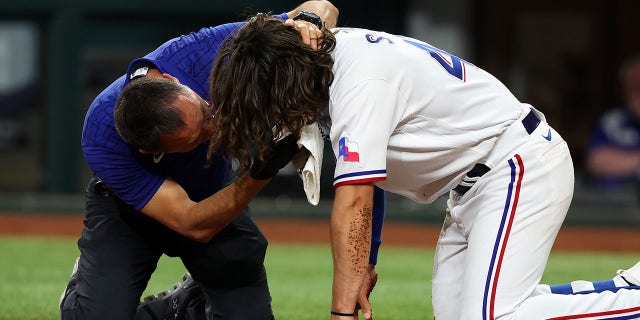 According to the Associated Press, Coulombe sent a bottle of whiskey to Smith's locker after the unfortunate injury.
"I'm really happy he's doing well," Coulombe said after the game. "That's the worst part of this game. … I didn't want to [hit him], and they know that. I have a lot of really good friends on that team and I spoke to them afterwards, said he was in good spirits. "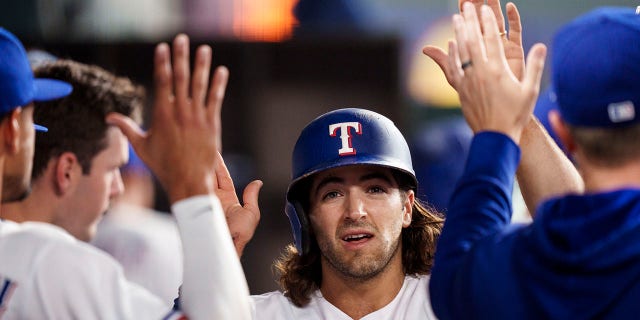 Smith was surprisingly able to watch video replays, and he even saw the slow-motion version.
"Looks like a boxer, like when they get punched and their whole face pops out of their body," Smith said.
Click here to get the Fox News app
Smith was in the starting lineup for three of the Rangers' first four games this season. He said that he hopes to be back on the field in less than a week.
The Associated Press contributed to this report.