Salman Khan wittily warns fan against getting bouquet for Katrina Kaif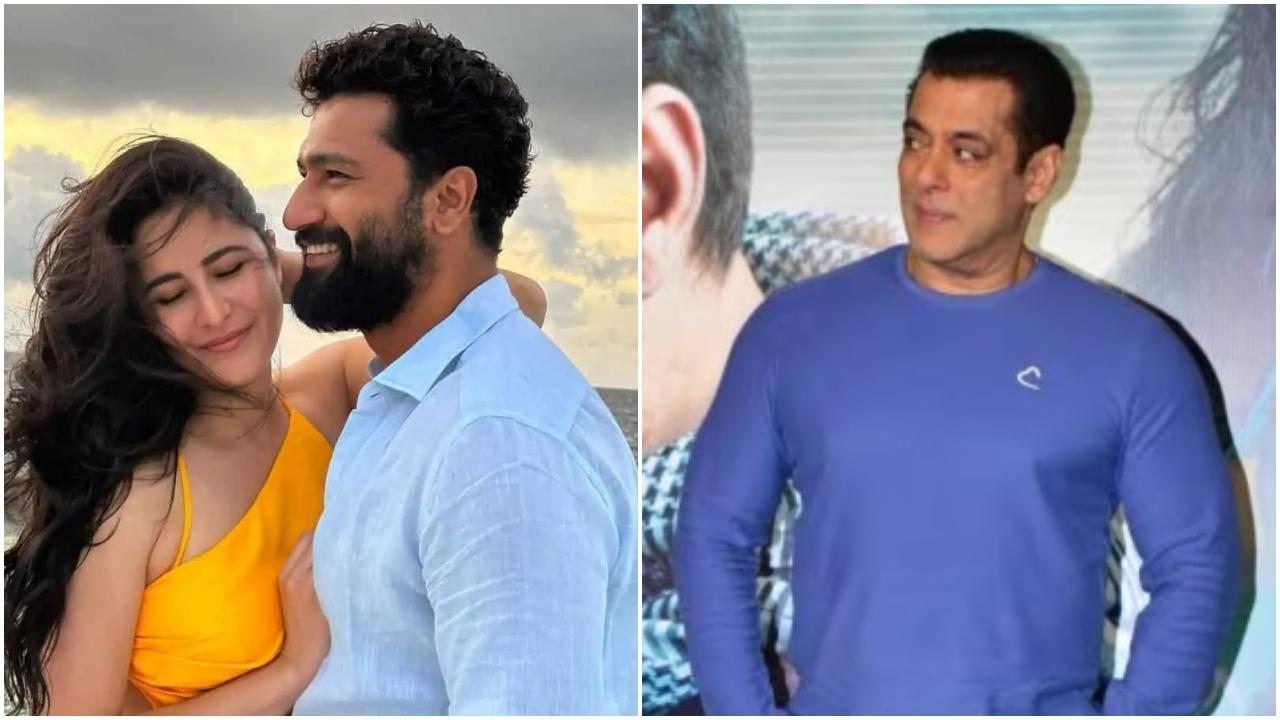 Salman Khan and Katrina Kaif enjoy a strong base. Amid the successful run of Tiger 3 at the box office, the lead pair paid a visit to a theatre in Mumbai on Friday to meet their fans. They also interacted with them and had a blast. Several pictures and videos from the event went viral on social media.
In one of the viral videos, Salman interacted with a fan who brought a flower bouquet to the theatre. Apparently, the person was a Katrina fan. The Dabangg actor asked whom did he bring the bouquet for. The fan clarified that it was for Salman only.
The actor, who was in a playful mood, teased Katrina by telling the fan, "Nahi lekin bouquet kiske liye leke aaya hain tu? Mere liye? Pagal ho gaya hain? bouquet ek ladka ladki ke liye leke ata hain. Mujhe aisa laga tu Katrina ke liye leke aya hain bouquet. Bohat lamba chauda hai bohat marega tereko. (No but for whom did you bring the bouquet? For me? Have you gone mad? A boy brings a bouquet for the girl. I assumed you bought this bouquet for Katrina. He (Vicky Kaushal) has a good physique and will beat you)."
View this post on Instagram
The unexpected mention of Vicky Kaushal left Katrina blushing. She has been married to him since 2021.
In an interview with India Today, Katrina revealed Vicky and her father-in-law`s reactions after watching Tiger 3. She said, "The love and support I have got from my family is just so special. Sham ji, my father-in-law, is a very senior action director, so he was the happiest to hear praises for Zoya's action scenes. He said, `You have made me very proud. Everyone is saying you do action so well`. So that was really special for me. Vicky also loved the film and he said that Zoya's character was well presented in the film. It didn't matter if it was a particular actor, but the way the character had a graph that stayed constant throughout the film, was very interesting."
Tiger 3, also starring Emraan Hashmi, released on November 12, 2023, in Hindi, Tamil and Telugu.