`Scream VI` Movie Review: A stab fest that is just about bearable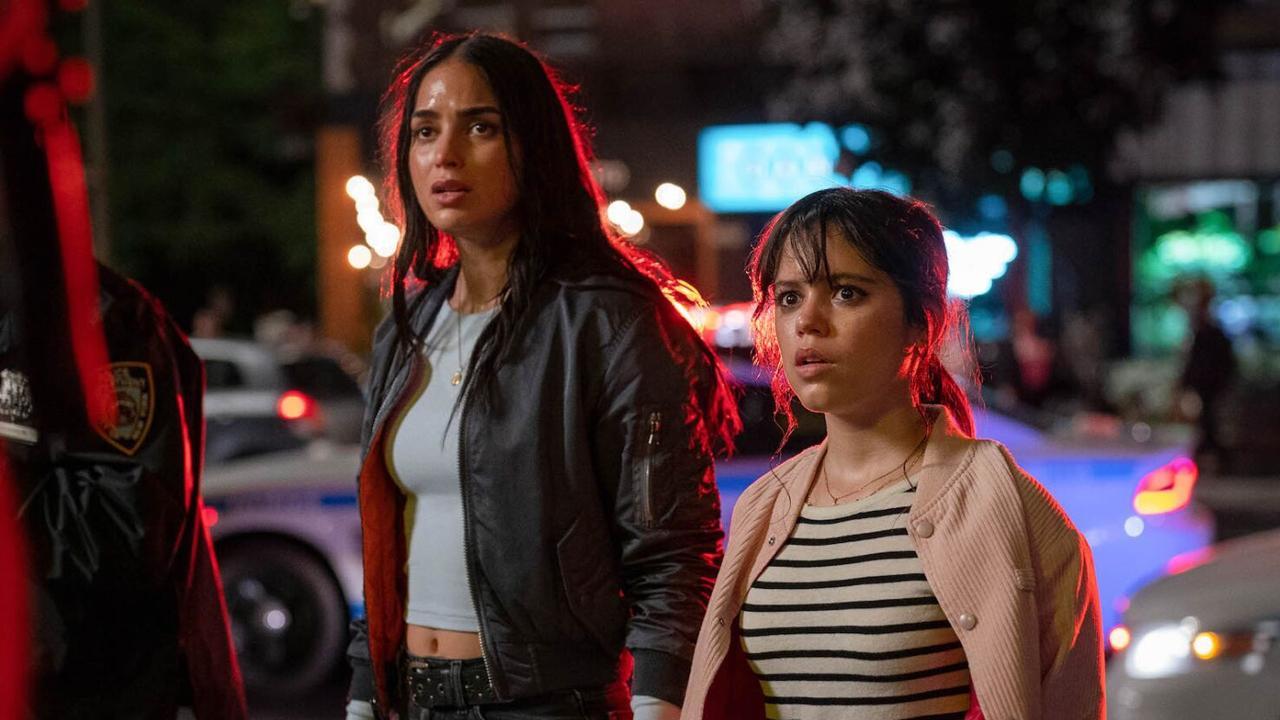 Movie: Cream VI
Cast: Melissa Barrera, Jenna Ortega, Jasmine Savoy Brown, Mason Gooding, Courteney Cox, Hayden Panettiere, Dermot Mulroney, Liana Liberato
Directors: Matt Battinelli-Olpin, Tyler Gillette
Rating: 2.5/5
Runtime: 123 minutes
Matt Bettinelli-Olpin and Tyler Gillette's latest chapter in the "Scream" franchise is not a prequel or a 'requel' as the film's characters claim regarding the film within the film. It's an IP now so even legacy characters can be killed off without hesitation.
The latest generation of Woodsborough survivors has moved to New York City, hoping for a new life far from Ghostface's suburban shadow. But their peace is short-lived. The film opens with the murder of a film professor, and as the body count quickly rises, the reluctant 'Core Four', Samantha Carpenter (Melissa Barrera), her sister, Tara (Jenna Ortega), and twin Mindy (Jasmine Savoy Brown) and Chad (Mason Gooding) prepare to escape again. But where will they go to escape the new Ghostface that seems to be multiplying despite the increase in body count?
In this latest version, they are joined by other returning characters Gale Weathers (Courtney Cox) and Kirby Reed (Hayden Panettiere), as well as Annika (Devin Nekoda), Josh (Danny Brackett), Ethan (Jack Champion), Quinn (Quinn ) are newcomers including Liana Liberato), and Detective Bailey (Dermot Mulroney).
Guy Busick and James Vanderbilt's script is serviceable and intermittently entertaining. Some interesting ideas are introduced through the dialogue and action but none of them come to fruition. Mention of trauma and coping skills is trivial in nature. These are just words before serious action takes place. Scary brutal scene gags and corny references from horror directors and movie podcasts don't add to the entertainment value because they've all been done before. Even the meta interpretation of horror movie canon fails to make a valid point – and has been done to death. There are some smartly crafted moments of tension but they are so few and far between that they get lost in the fray of trashy repetition. Franchise regular Sidney Prescott (Neve Campbell) is sorely missing from the line-up because, apparently, Campbell didn't get enough of a financial offer for him to return.
"Scream VI" revives the clotted blood and the repetitive self-referential sounds rather awkward and defeatist. A screen full of bloody knives with little irony doesn't equal a rollicking horror comedy. With the rapid evaporation of fresh blood from this franchise, what will fans do with such loose-fitting nostalgia trips? It's anyone's guess.