Shefali Shah, Jim Sarbh, and Vir Das shine at Emmys opening night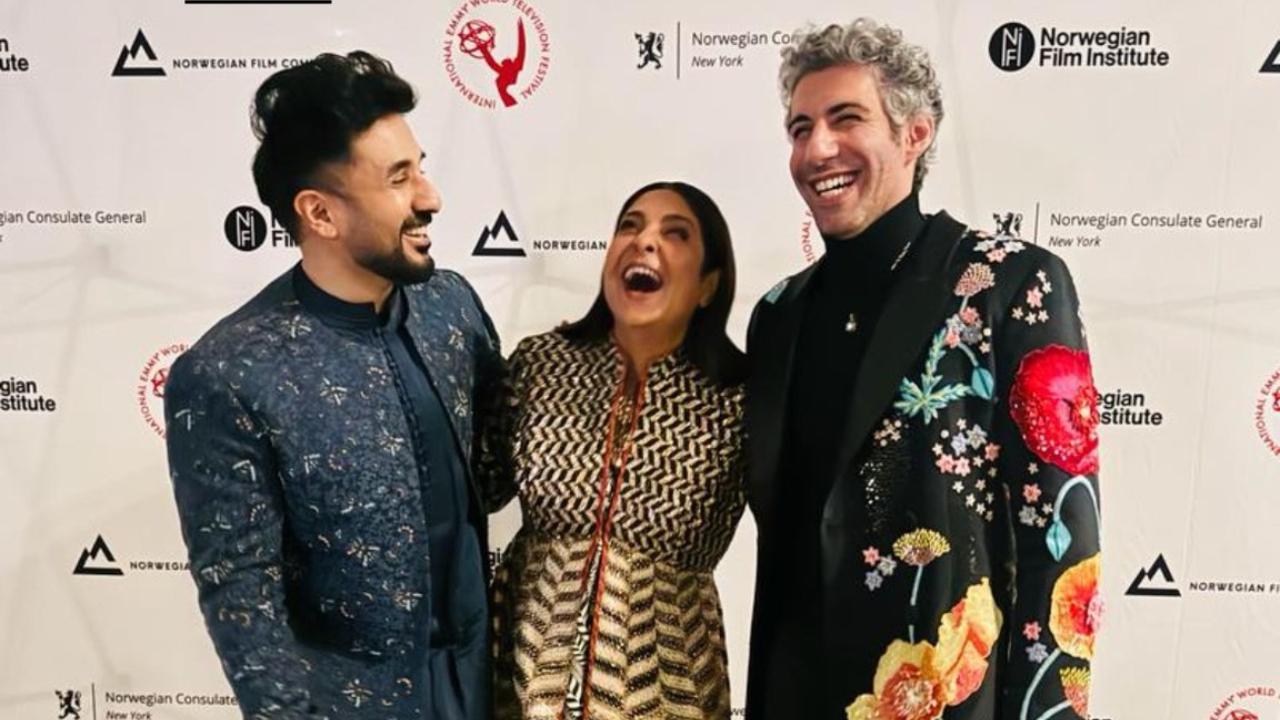 At the International Emmy Awards 2023 Medal Ceremony, Netflix proudly stood with Shefali Shah and Vir Das, their distinguished nominees. As proud nominees, Shefali Shah for her powerful role in `Delhi Crime` Season 2 and Vir Das for his unique comedy special `Vir Das: Landing`, they embody much more than India`s talent on a global stage; they are living symbols of the rich narratives and cultural depth that India brings to entertainment.
These nominations mark a significant milestone for Netflix India, reflecting the platform`s dedication to producing top-tier content that entertains audiences the world over, having garnered over 8 nominations and 1 win (Delhi Crime Season 1, Best Drama Winner, International Emmys 2020) in the last 5 years.
Shefali Shah, nominated for her powerful portrayal in `Delhi Crime` Season 2 on Netflix, brings to life a narrative that is both deeply rooted in the streets of Delhi and universally relatable in its exploration of justice and humanity. Vir Das, with his groundbreaking special `Vir Das: Landing` on Netflix, showcases the potential of comedy to transcend geographical limitations and connect people through humour and insight. Their nominations alone signify a major victory – not only for them as artists but for India in the international entertainment landscape. Their presence at the International Emmy®️ Awards 2023, captured in these fun and spirited images, reflects the joy and passion they bring to their craft, making their stories universally appealing and memorable.
Vir Das said, "I think there is a unique vacancy in the world for a global comedy voice out of India. If an American comic can take me to Ohio or wherever it is that you grew up, why can`t I take you to Mumbai or Delhi? That is the idea. I think (for) most international audiences, there is no such thing as Indian content or American content; it`s now just: can you take me someplace new, can you make me taste and feel new cultures? And I think comedy can do that more powerfully than any other art form without spending millions of dollars."
Shefali Shah said, "It was strange and I don`t remember it but my makeup team, they said, "do you remember Shefali, we were in the (vanity) van and we were shooting for Delhi Crime and you were just monkeying around and making up this speech!" and I was like, oh my god, I mean that is amazing. But, it is such an honour to be here!"
Delhi Crime Season 2 and Vir Das: Landing are currently streaming on Netflix.