South Africa bus crash kills 20, dozens taken to hospital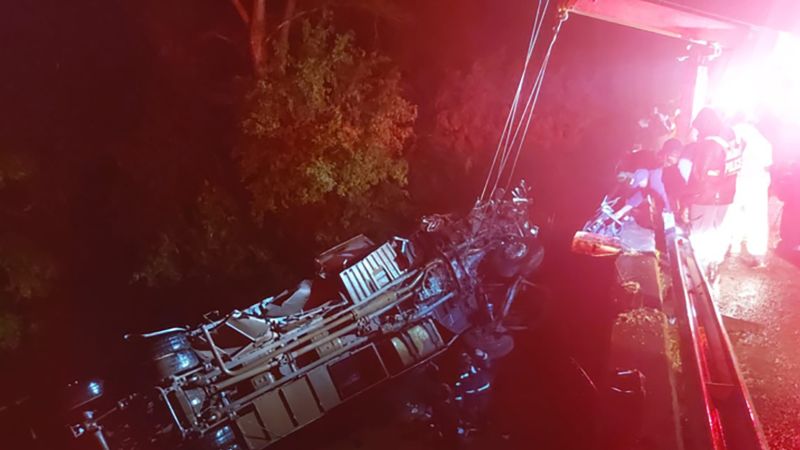 CNN
–

A head-on collision between a bus and a cash-in-transit van on a major road in South Africa's North Limpopo province on Monday killed 20 people and sent dozens to hospital, transport officials and an emergency medical company said. was transported, transport officials and the emergency medical company said.
After the crash, the bus rolled down a bridge on the N1 freeway into a river, said ER24, whose paramedics were at the scene.
"Three people were found dead on the side of the road and 16 under the river – all were pronounced dead on arrival," ER24 said in a statement. "Out of 69 passengers who were taken to hospital due to various injuries, one patient has died," it said.
The Limpopo Transport Department said the accident happened at around 5pm (1500 GMT) on Monday and the bus was carrying passengers from Makhado town to areas in the province's Wembe district.
The department said in a statement that police divers have been dispatched to verify that no one was swept into the river.
ER24 said police are investigating the circumstances surrounding the crash and that there was heavy rain in the area where it happened.
A spokesman for the provincial police did not immediately respond to a request for comment.