Super Bowl champion reveals he was 'temporarily paralyzed' but still played two weeks later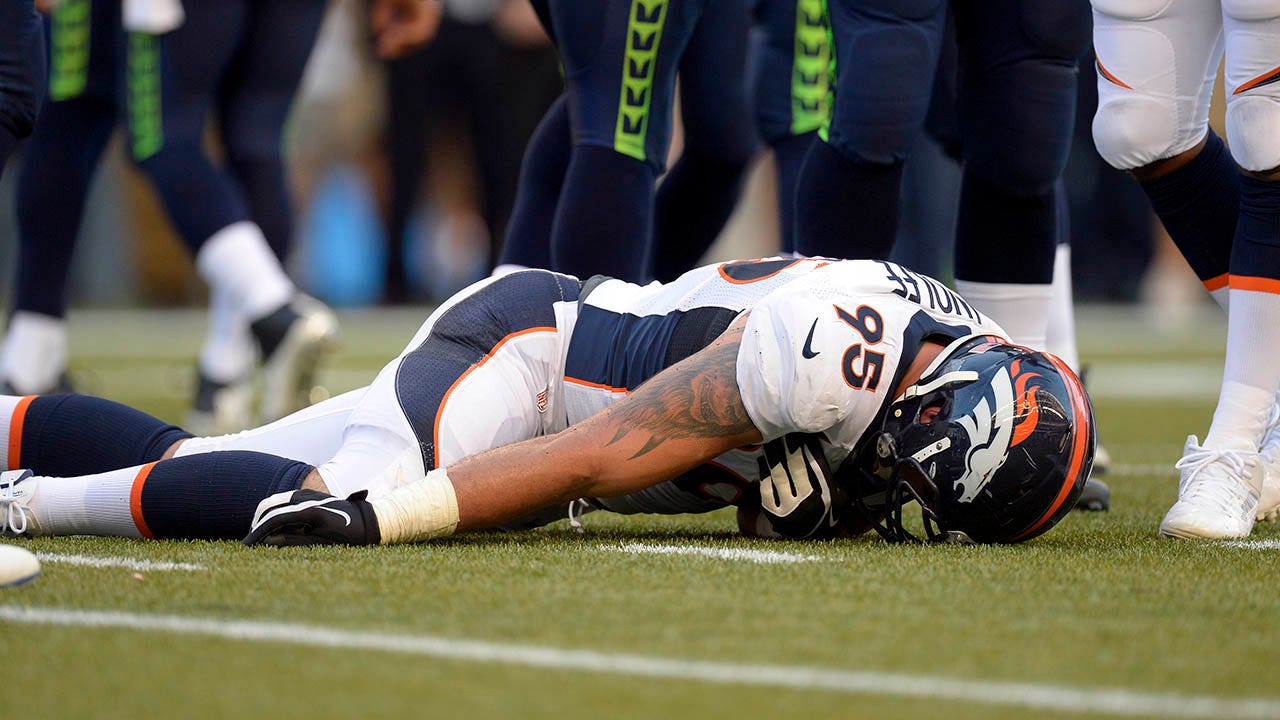 Derek Wolfe won a Super Bowl in 2016, but it didn't come without some risks.
The former Denver Bronco had one of the biggest fears a football player could have on the gridiron.
During the 2013 preseason, a fullback hit Wolff on the top of the head following a cut block, and he was dragged into an ambulance and taken to a hospital.
That hit left Wolf numb "from the nose down" — but Wolf said he's back on the field in two weeks.
Click here for more sports coverage on FOXNEWS.COM
"I was paralyzed for three hours, and then I played two weeks later," Wolf said to Joe Rogan On his podcast. "It was painful. Every time I got touched, my arms would go numb. And I'm a defensive lineman, so I get hit in the head every play . . ."
Wolfe added that the doctors on his team downplayed the severity of the injury, saying, "It was just a stinger" and comparing it to how long it takes for the lights to turn on, but they went off immediately.
Doctors at the hospital wanted him to stay, but the team's medical staff tried to convince him it was good to go just hours after the Wolf hit.
That's when he realized that "they don't care about us."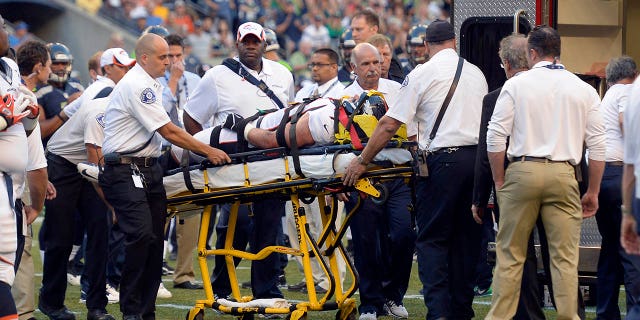 Georgia's Jalen Carter, recently convicted in the fatal crash, was pulled over for 'reckless driving' in September.
The injury also had an after-effect – Wolff suffered an injury to his brain stem, which deprived his brain of fresh blood. Twelve weeks after the initial injury, he suffered a seizure and was in a coma for 36 hours.
In January, Wolf killed a mountain lion that was "wreaking havoc in the countryside" with a bow and arrow. He climbed more than 9,600 feet and "almost died on that mountain."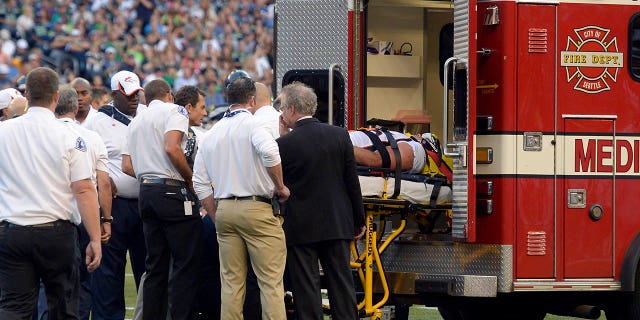 Click here to get the Fox News app
Wolff was a second-round pick (36th overall) of Denver in the 2012 NFL Draft and spent eight seasons with the Broncos. He played the 2020 season with the Baltimore Ravens before calling it a career.
He recorded 299 tackles and 33 sacks in his nine-year career.