Sushmita Sen reveals trolls commented `chakka` repeatedly on Taali poster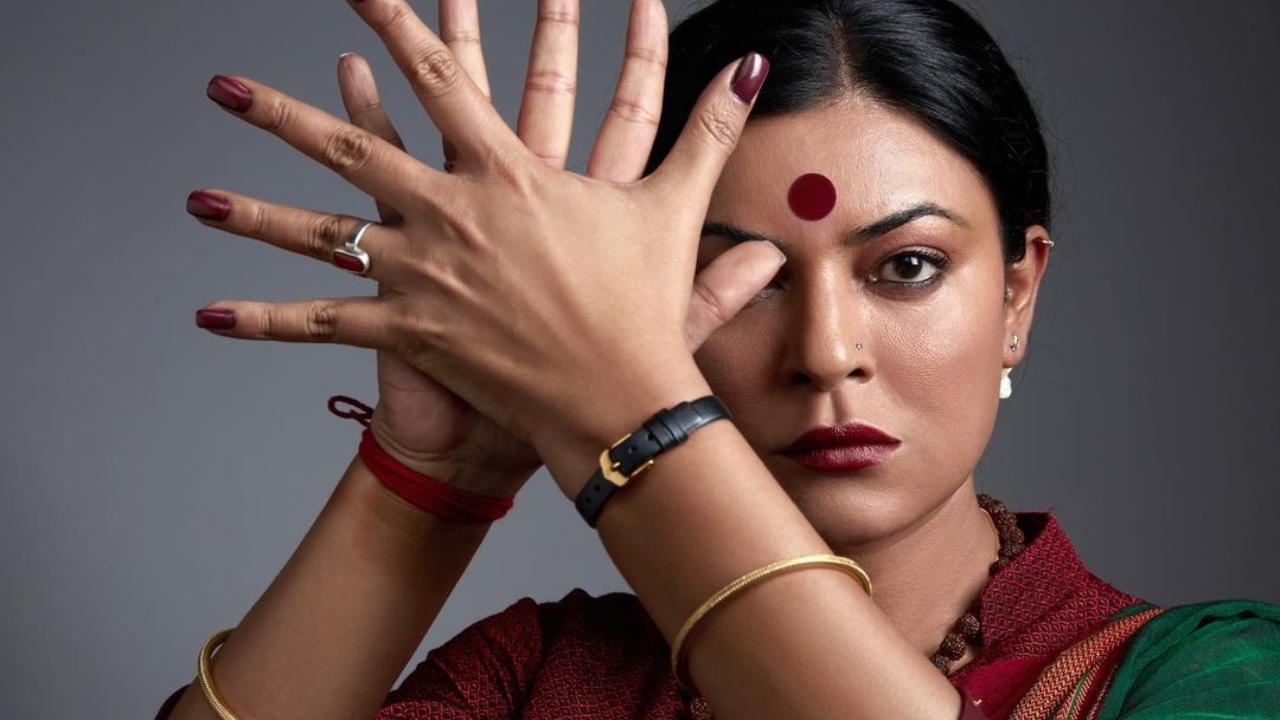 Sushmita Sen stated that she received hatred from `nameless people on social media` following the release of the first look poster of her forthcoming series `Taali`. The star said in a recent interview with News18 that she blocked all of them. Sushmita will play transgender activist Shreegauri Sawant in the web series. Last year, Sushmita took to Instagram to reveal the first look of Taali.
Now, in an interview with News18, the actress revealed, "The first poster of Taali that I had released had half my face and the clap. I remember that in the comment section, there were lots of nameless people, as social media is full of them, writing 'chhakka' repeatedly. I thought, how can they do that to me? I took it very personally because it was happening on my timeline. I, of course, blocked all of them. But it hit me that if that's how it's making me feel when I'm only portraying Gauri Sawant's life, they're living with it every breathing moment of their life."
"I thanked my stars that I had this opportunity to change this somehow. The only thing that God has given me and blessed my life with are people who love me with all their hearts. I know this, and I've known this for three decades now. I thought that if I can be a medium through which the love that people have for me can be passed on to a community that has longed and ached for it, they deserve to have it," she continued.
Sushmita shared the first look of 'Taali' in October of last year. While sharing the poster she captioned it, "Taali, – Bajaungi nahi, bajwaungi (won`t clap, will make others clap) Nothing makes me prouder and more grateful than to have the privilege of portraying this beautiful person and of bringing her story to the world!!"
View this post on Instagram
Sushmita Sen, who last appeared in 'Aarya' season 2 on Disney+ Hotstar in 2021, will be seen in 'Taali'. The series is planned to premiere on JioCinema on August 15. Taali will shed light on transgender activist Shreegauri Sawant`s tireless pursuit of third-gender recognition in India. It is directed by Ravi Jadhav, who has won several National Film Awards.