Symposium organised to encourage dialogue on illegal wildlife hunting and trade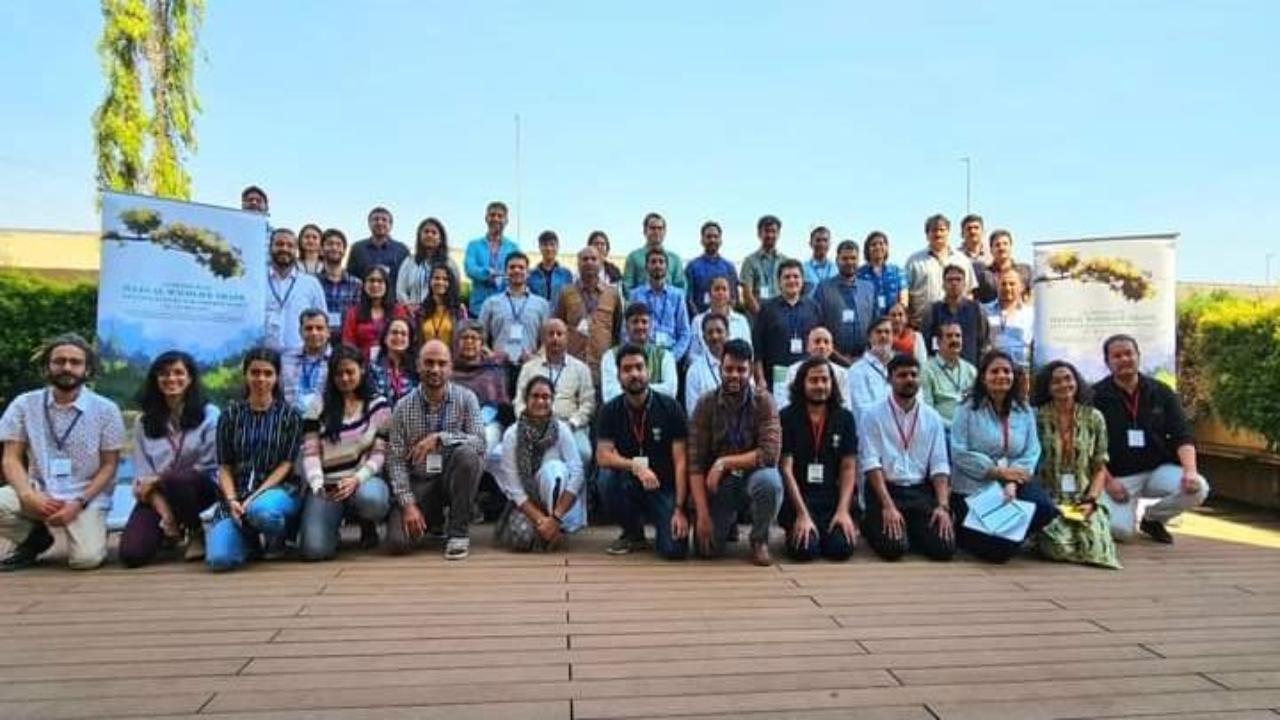 Experts from leading security organizations organized a hybrid symposium on March 6 and 7 to promote an open dialogue on illegality. wildlife Trade and hunting in India.
The hybrid symposium, "Illegal Wildlife Trade: Key Challenges and Opportunities", was held online and at Bangalore, Karnatakaand was hosted by the Wildlife Conservation Society-India, an organization working in 20 states of the country.
The aim of the symposium was to promote open dialogue on illegal wildlife hunting and trade (IWHT), develop a collective understanding of pressing issues, challenges, and potential opportunities to combat it, and facilitate collaboration.
Arnayak, Bombay Natural History Society (BNHS), Center for Wildlife Studies (CWS), Nature Conservation Foundation (NCF), Panthera, RawW, RESQ Charitable Trust, Satpuda Foundation, Creative Nature Friends, Corbett Foundation, etc. Tamenglong Animals Home, Turtle Survival Alliance – India, Methodology Center for Legal Policy, Wildlife Conservation Society – India (WCS-India), Wildlife Conservation Trust (WCT), Wildlife Trust of India (WTI), Participated in World Animal Protection, Zoo Outreach. Symposium
The pre-event discussions that began several days ago included discussions on key emerging concerns that India urgently needs to address in relation to illegal wildlife poaching and trade.
Also Read: Corruption Coalition, Anurag Thakur Says Opposition Joins Row Over Action By Investigating Agencies
Uttara Mendiratta, Head of the Counter Wildlife Trafficking Programme, Wildlife Conservation Society-India, said: "We believe that an interdisciplinary, pan-India, and threat, challenge and evidence approach is needed to combat illegal wildlife poaching and trade. A comprehensive understanding of -based solutions is required. We hope this symposium will be an important step in that direction."
Illegal wildlife hunting and trade also risks the spread of zoonotic diseases and furthers the loss of keystone endangered species such as the tiger, pangolin and rhinoceros due to demand in international markets.
Other lesser-known groups such as tarantulas, butterflies, tortoises and freshwater turtles and tortoises, snakes and primates are also becoming endangered due to increased demand as pets and black magic in India, which is now considered a is seen Source as well as a market for such business.
Among the issues discussed at the symposium were the increasingly organized and online nature of IWHT in India, the role of conservation NGOs, the changing behavior and complex nature of the use of new and emerging technologies to prevent trafficking. Includes ways to strengthen enforcement agencies to compete. of this business.
The symposium addressed the key themes of drivers and motivations for IWHT, stakeholders to combat IWHT and different approaches to tackling IWHT. It will culminate in a report on the inputs and recommendations of the symposium participants.
Muthanna PM, Program Head, Livelihood Support said: "In the backdrop of World Wildlife Day being celebrated in March, which has a UN mandate for cooperation and partnership, this platform of Wildlife Conservation Society-India Efforts to deliver will go a long way to pave the way. Action will be taken in a systematic manner to combat IWHT in India.
Participating in the symposium were Kishore Rithe, former member of the standing committee of NBWL, founder of Satapuda Foundation, Hon. Secretary BNHS, said, "Wildlife poaching and trade is the most serious threat to wildlife habitats in India. However, lesser-known species occupy a prominent place in the illegal wildlife trade market. Wildlife Conservation Society-India has rightly identified this gap and started to address this most important issue. This symposium will help the Government of India and State Forest Departments to provide support from a trained network of individuals and NGOs to deal with this topic in a systematic manner."