Thanksgiving holiday travel and weather news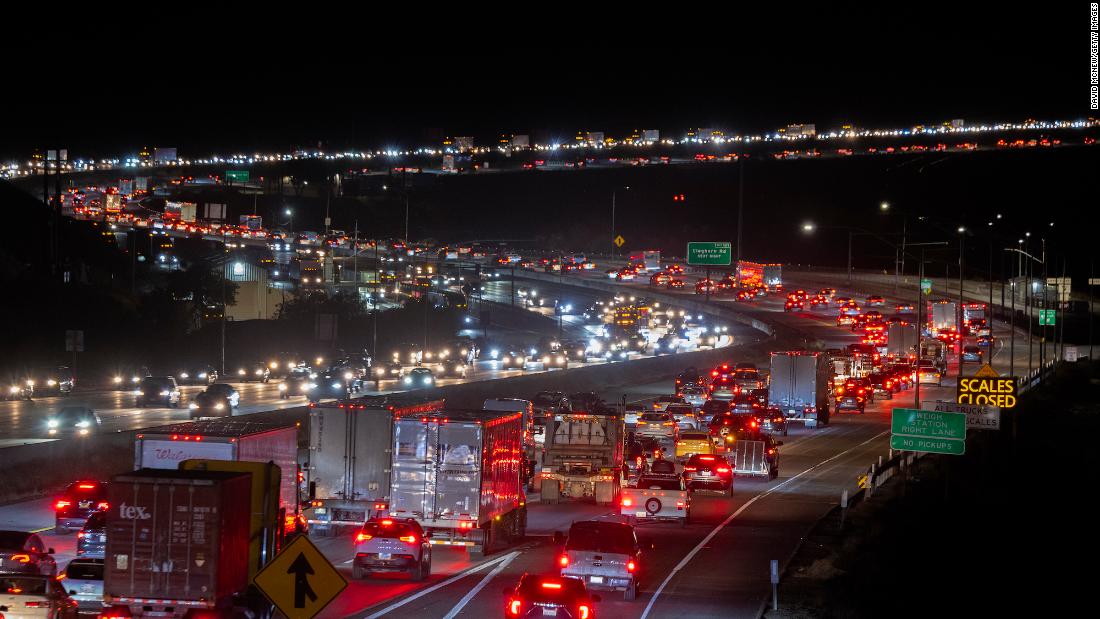 The five-day holiday period this week and into the weekend is expected to be the busiest Thanksgiving for air travel since 2005, according to AAA. That's a nearly 7% increase from last year, the organization said in its forecasts.
American Airlines said it expects to carry more than a half million more passengers than last year. It expects to fly 7.8 million people over a 13-day period on more than 70,000 flights.
United's forecast calls for 5.9 million passengers flying on its planes over an 11-day surge period. The airline said that since recovery from the pandemic, "the holiday travel period is getting longer and demand is less concentrated on peak days."
Delta said it will carry as many as 6.4 million passengers over a 12-day period. In addition to the Sunday and Monday after Thanksgiving, the Friday before the holiday is also a peak day, the airline said.
The Transportation Security Administration is forecasting that its officers will screen 2.9 million people at airports nationwide on the Sunday after Thanksgiving, November 26. It could be the busiest air travel day of the year, according to the aviation firm Cirium.
Here are some things you can do to make holiday travel smoother:
Stay alert to flight changes and travel advisories.
Your airline's app and apps like FlightAware will keep you up-to-date on changes. Check your airline's website for travel alerts or advisories that may allow for free changes in cases of bad weather.
Be aware of what your airline will do in cases of long delays or cancellations.
Experts recommend checking the Department of Transportation's dashboard outlining what the major US carriers will provide to affected passengers. There, travelers will be able to find information about which airlines provide meal vouchers or hotel accommodations in the event of an extended delay or cancellation.
Take carry-on luggage.
Scott Keyes, of Scott's Cheap Flights, said not having a checked bag makes you more nimble for when things do happen — it's much easier for airlines to put you on a different flight if they don't have to track down your luggage, he said.
Have a contingency plan for carry-ons.
Crowded flights may mean that carry-on luggage — plus heavy coats and gifts — will fill up overhead bins fast. That means passengers may have to check their roller suitcases at the gate.
Be ready to quickly swap what you really need, including valuables, medication, etc., from your suitcase into a smaller bag that fits under your seat.