'The Challenge': Russia releases trailer for first feature-length movie filmed in space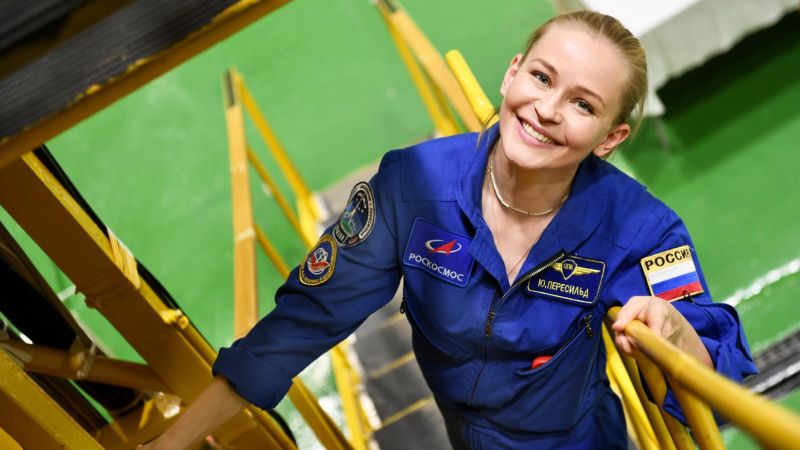 Sign up for CNN's Wonder Theory Science newsletter. Explore the universe with news of exciting discoveries, scientific advances and more.


CNN
–

The space race has expanded to new frontiers in recent years, expanding into business, tourism … and now cinema.
Russian filmmakers on Tuesday a trailer For "The Challenge," which became the first feature film to be shot in space in 2021.
The trailer outlines the film's plot: Xenia, a surgeon played by Russian actress Yulia Peresild, has to perform heart surgery on a sick astronaut in space because he cannot return to Earth for treatment. The patient is portrayed by real-life astronaut Oleg Novitsky.
Produced by Yellow, Black and White Studios and Channel One Russia — a state-controlled TV station — along with the country's space agency, Roscomos, "the film aims to popularize Russia's space activities, as well as (the) astronaut profession." is to be glorified," read a statement announcing the project.
Peresild and producer-director Klim Shipenko traveled to the International Space Station (ISS) – 250 miles from Earth – in October 2021 with veteran Russian cosmonaut Anton Shkaplerov and shot the film over 12 days.
Peresild was chosen to star in the film after Roscomos posted an open casting call in November 2020. In addition to providing an audition tape, potential stars had to undergo medical, psychological and physical tests to ensure they could cope with the demands of space travel.
ISS A few months after the launch, Russia invaded Ukraine and later announced in July 2022 that it was planning to do so. Leave the space station – which it operates after 2024 – in partnership with NASA.
Although "The Challenge" is the first feature-length film to be shot in space, it is not the first project to be filmed on the ISS. Previous films include a 2002 IMAX documentary narrated by Tom Cruise and a 2012 eight-minute science fiction film by entrepreneur and astronaut Richard Garriott.
Cruise and director Doug Liman had hoped to win the prize for the first feature film shot in space. Revealed in 2020 That they were working on a project together with NASA and Elon Musk's SpaceX.
'The Challenge' will release on April 12.