Travis Kelce says he`s not `running away` amid romance with Taylor Swift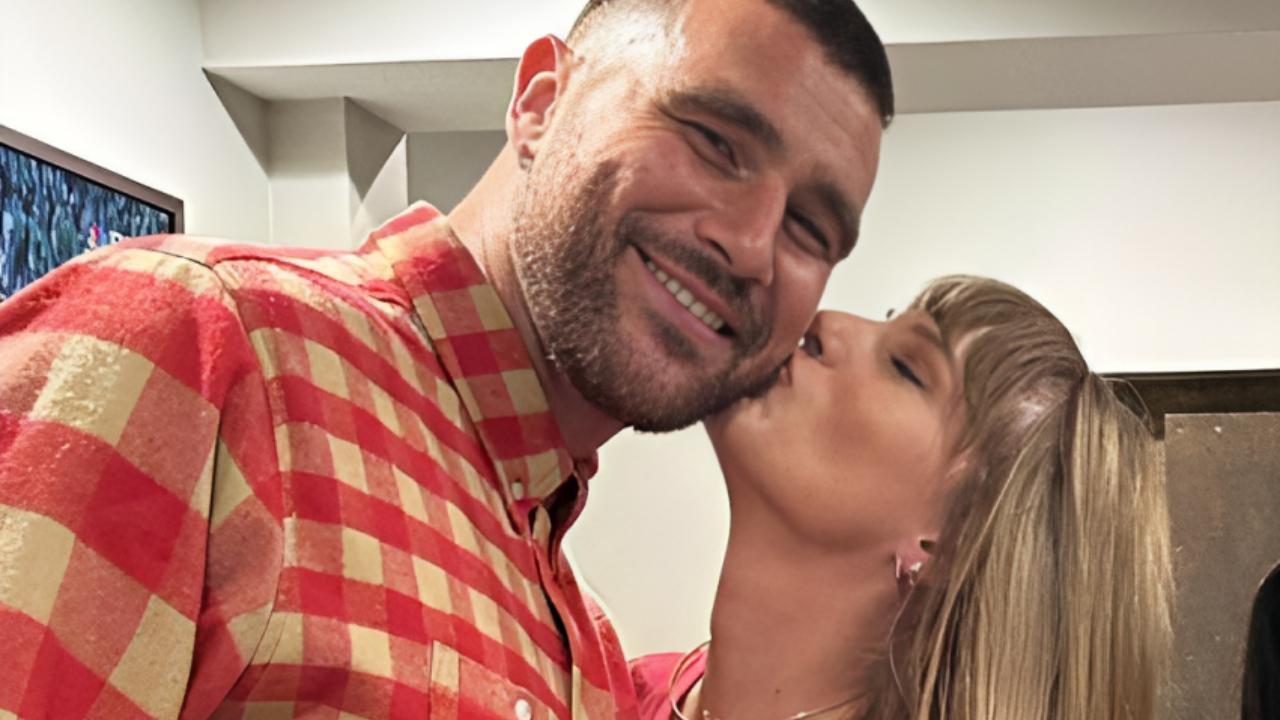 It`s a dream; it`s a fairytale. American football player, Super Bowl winner, and NFL star Travis Kelce recently opened up about his relationship with Taylor Swift. The NFL spoke to The Wall Street Journal (WSJ), where the topic of Miss Swift was broached. Travis candidly admitted he has never dated anyone` like Taylor.
The doting boyfriend gushed with pride over how she `enjoys life` even though she is constantly `scrutinised`. Travis further stated that he intends to stick by Taylor and not `run away` when `scrutiny` comes his way. Travis said, "Obviously I`ve never dated anyone with that kind of aura about them… I`ve never dealt with it. But at the same time, I`m not running away from any of it…"
Travis divulged a bit more about the mega fame. Taylor Swift is a recipient too. "The scrutiny she gets, how much she has a magnifying glass on her, every single day, paparazzi outside her house, outside every restaurant she goes to, after every flight she gets off, and she`s just living, enjoying life. When she acts like that I better not be the one acting all strange."
In a moment that had us almost hyperventilating. Travis Kelce even spoke about his first time meeting Taylor. He hinted at someone close to Taylor Swift `playing Cupid` who helped Travis get in touch with Taylor Swift.
On the work front, The Billboard Music Awards 2023 took place recently. It was an eventful night, with many firsts and history repeating itself. All in all, it was a night dominated by the music industry greats. The biggest winner of the night was Taylor Swift, she was lauded with Top Artist of the Year, beating Drake and SZA. She also won the Top Female Artist award. She was also given the title of Top Billboard 200 Artist and Top Hot 100 Songwriter.
Taylor Swift is currently in the middle of `The Eras Tour`. She`s presently in Rio according to the schedule. In a newly-shared fan footage from Taylor Swift`s Brazil concert on Friday, the singer-songwriter can be seen struggling to breathe.
The 33-year-old hitmaker took to the stage in Rio de Janeiro on Friday night, with high temperatures in the city soaring to unbearable heights, reports Mirror.co.uk. The hot weather is even said to have caused a young fan, Ana Clara Benevides to die at the age of 23, after she reportedly went into cardiac arrest .
As per Mirror.co.uk, in new footage circulating social media, it looks as though Taylor herself was struggling with the heat and humidity during her show. After singing her hit from the 2022 album 'Midnights', 'Bejeweled', Taylor was seen standing on stage trying to gain composure while breathing deeply.
With the video circulating social media, fans on X, formerly known as Twitter, have been quick to weigh in with their concerns for the star. "OMG… this breaks my heart on so many levels." Another then added: "She's so professional but watching her like this, my best wishes go to her."