Warriors head coach Steve Kerr: Draymond Green 'crossed' line with chokehold, suspension is 'deserved'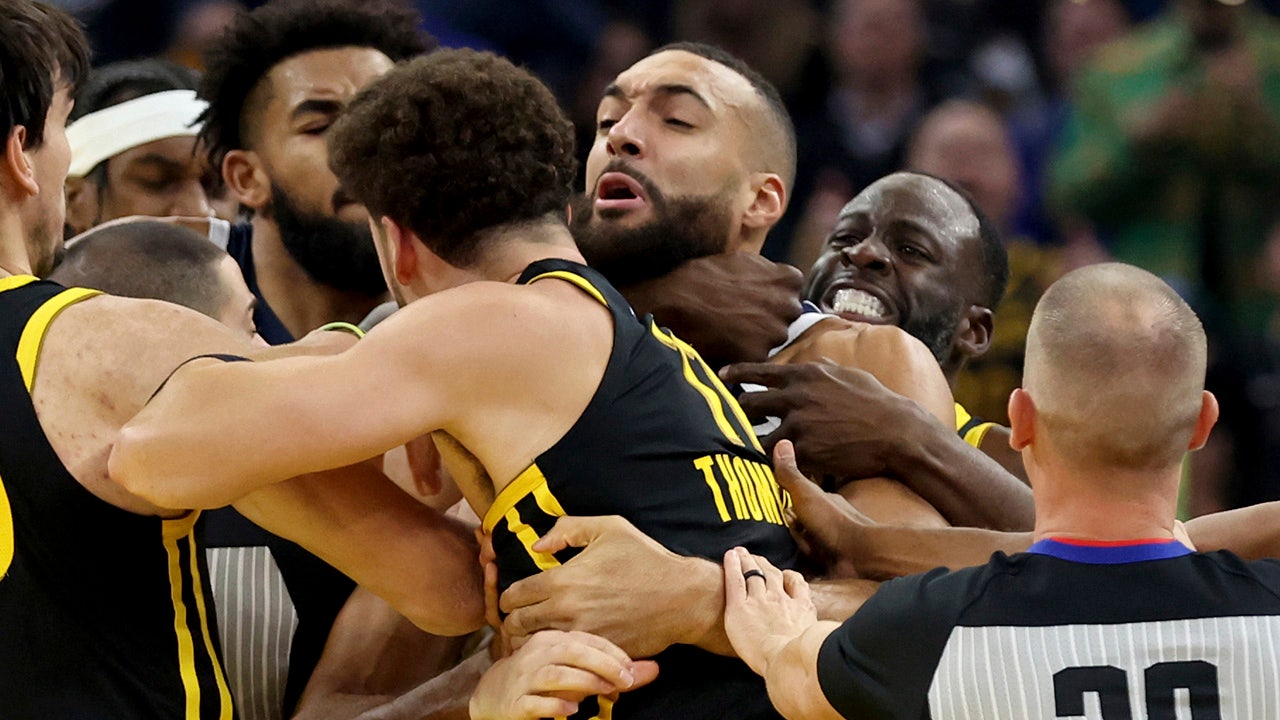 Draymond Green was suspended five games for his role in a brawl between his Golden State Warriors and the Minnesota Timberwolves Tuesday night after the polarizing forward put Rudy Gobert in a headlock. 
Green, Klay Thompson and Jaden McDaniels were all ejected just two minutes into Tuesday night's game after the latter two got tangled up.
Gobert looked like he was trying to play peacemaker and break it up, but Green, from out of nowhere, rushed in and grabbed Gobert from behind, putting his arms around Gobert's neck and dragging him in a chokehold.
CLICK HERE FOR MORE SPORTS COVERAGE ON FOXNEWS.COM
It was Green's 18th career ejection, the second-most in NBA history, and it's the fifth time he's been suspended.
The incident went "too far," his head coach said.
Steve Kerr, who has coached Green since 2014, said the NBA had no choice but to punish him.
"He took it too far," Kerr said before the Warriors' 128-109 loss to the Oklahoma City Thunder Thursday, via the New York Post. "Draymond was wrong. He knows that. It's a bad look, and the five games are deserved."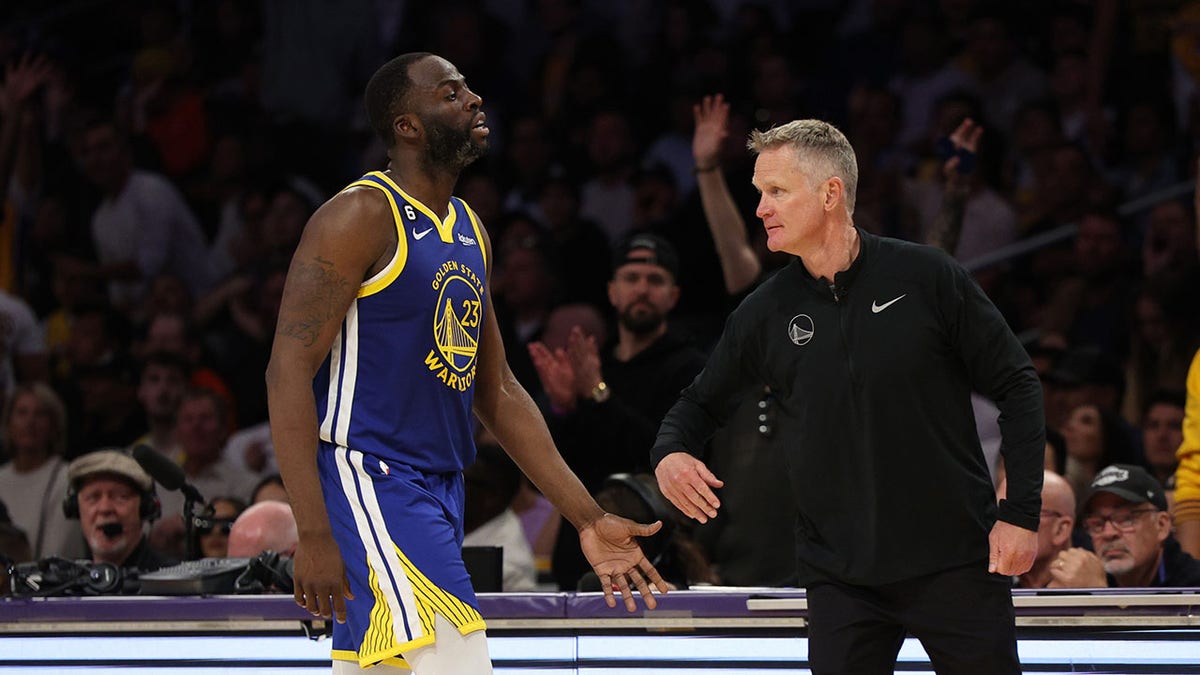 LOOKING BACK AT DRAYMOND GREEN'S ON-COURT ALTERCATIONS WITH WARRIORS AFTER LATEST SUSPENSION
"I don't have a problem with [Green] trying to get Rudy off of Klay … but he's got to let go," Kerr added. "He hung on for six, seven seconds. It was a terrible visual for the league, for Draymond and for everybody."
Kerr said Green needs to work on his on-court behavior.
"Draymond has to find a way to not cross the line," Kerr said. "I'm not talking about getting an ejection or a technical. I'm talking about a physical act of violence. That's inexcusable. We have to do everything we can to give him the help and assistance he needs to be able to draw that distinction between being an incredible competitor, but he can't cross that line. He crossed it the other night, for sure."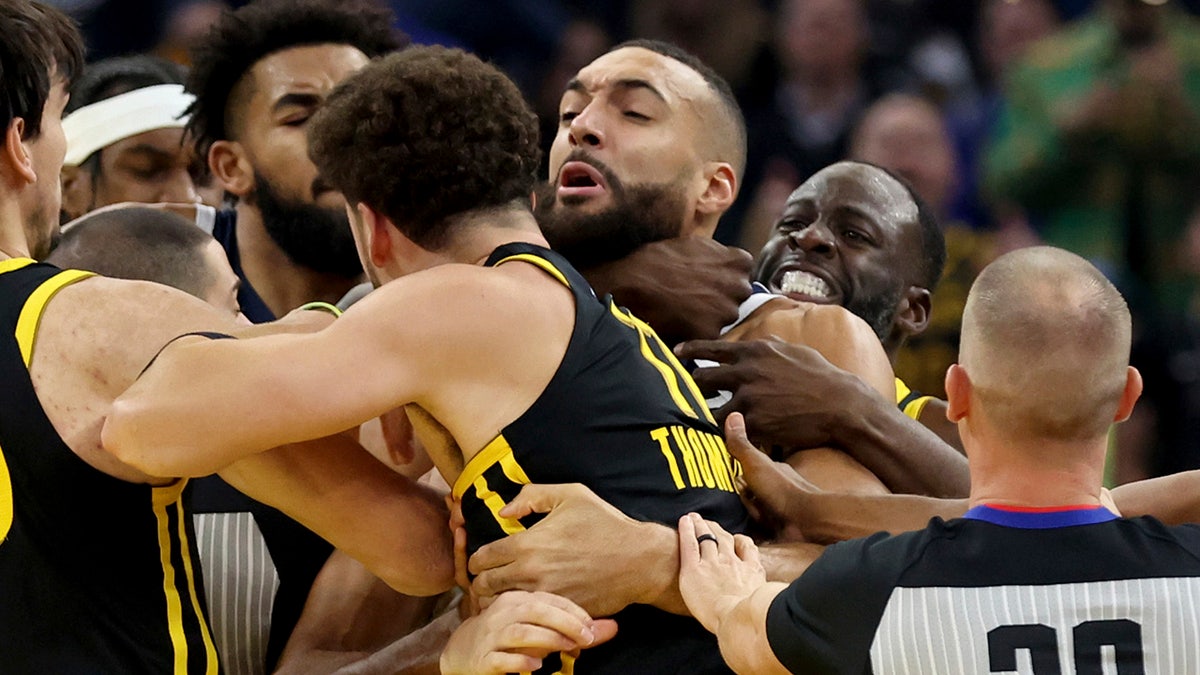 CLICK HERE TO GET THE FOX NEWS APP
Green will be eligible to return Nov. 28 against the Sacramento Kings. Green served a one-game suspension in the playoffs last year for stomping on Kings' Domantas Sabonis.
Fox News' Scott Thompson contributed to this report.
Follow Fox News Digital's sports coverage on X and subscribe to the Fox News Sports Huddle newsletter.